The Managing Director of the Trust Sports Emporium, Shirley Acquaah-Harrison, says the management of the facility is aiming to help bridge the gap between football and least-funded sports in the country.
Her comments come on the back of a press briefing held on the May 26, 2023 at the sports emporium in Bukom.
Leveraging on the media to guide the Trust Sports consumer journey was key on the agenda as the Emporium looks to re-launch the facility to the media.
This is geared towards raising awareness on other sporting possibilities the sports complex offers aside boxing, which is usually associated with the facility.
Members of the media fraternity were shown what the sports complex has to offer, including the Bukom Boxing Arena, Bukom Fitness & Physiotherapy Center, Bukom International Pool and the Ga Mashie Hall, which hosts indoor sporting activities.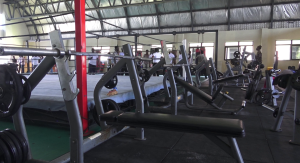 Speaking to the media, Managing Director, Shirley Acquaah-Harrison admitted the facility needed to be reintroduced by the media since it unfortunately known for only boxing alone.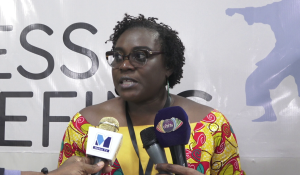 "I made mention of the fact that people refer to the place as the Bukom Boxing Arena because that was the first facility when the launch was done but we have several facilities we have that people do not know about."
She went on to lay emphasis on Trust Sports' desire to aid the lesser known sports in the country.
"Before the last Commonwealth Games, this was the facility we gave to the GBF to use to choose the sportsmen that represented us. The badminton team also came to use the facility and, usually, we either give a discount or give it to them for free."

"We see that we can actually do well in other sports apart from football so we need to promote those sports. So that is really what the Trust Sports Emporium is all about; to bridge that gap."
The Trust Sports Emporium is managed by the Trust Sports Emporium Limited and owned jointly by the Social Security and National Insurance Trust (SSNIT) and the ETC Group of Poland.