The 2022-23 Premier League season kicked off a week earlier than normal due to the break for the World Cup in November but ended exactly as it did in the last campaign; with Manchester City as champions.
City's win was only one of the many big stories that emerged from a brilliant football season.
A number of teams, players and managers exceeded expectations while a few stumbled and fell badly on the wayside.  
Having had a front seat to all the best action from the just-ended season on Citi FM every single matchday courtesy of broadcast partners Talksport, the Citi Sports team picked out their best, and worst, performers.
Check out Part 2 of the season review HERE
---
PLAYER OF THE SEASON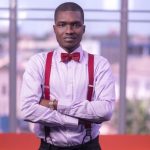 Benjamin Nketsia –Kevin De Bruyne
"Mr Killer pass, also known as Geppetto the puppet master, Kevin De Bruyne is the heartbeat of Manchester City. Goals and league titles have fallen from the sky over the years regardless of the arrowhead leading the Guardiola machine. Doesn't matter if the name is Aguero, Sterling or Jesus the constant remains De Bruyne."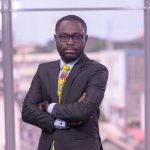 Nathan Quao –Erling Haaland
"Who else but the player who now owns the Premier League's scoring record? He may not be the silkiest on the ball but his goals were very valuable to Man City's capture of the league title. You can't overlook that kind of contribution."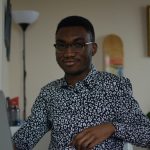 Susu Graham –Harry Kane
"30 goals for a team that finished 8th is an incredible achievement. He has become the second player to score 30 goals more than once but strangely did not win the golden boot in either season."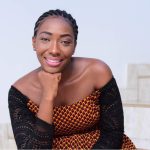 Rita Mensah –Erling Haaland
"I think this goes without saying! Erling Haaland. He didn't start off that well in the community shield but he bounced back really fast and the evidence is there for all to see."
Gabby Offei –Harry Kane
"It sounds ridiculous given Erling Haaland's numbers with Man City in his debut season. I think the England forward's 30 goals and 3 assists in 38 apps for Spurs need to be spoken about, given the problems confronting them this season with managerial switches."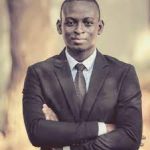 Edwin Kwakofi – Erling Haaland
"Kinda obvious, isn't it?"
Yaw Adjei-Mintah  –Erling Haaland
---
BEST AND WORST MANAGER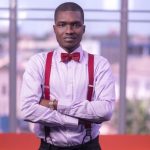 Benjamin Nketsia – Best – Eddie Howe
"I've watched an entire season of Magpies football and still can't make a clear choice on who their player of the season has been. You know why? Because of the manager, Eddie Howe. Newcastle rubbing shoulders with Europe's elite in under 3 seasons since the Saudi takeover is a feat no one saw coming. Most importantly he has left his imprint on every one of these players."
Worst – Antonio Conte
"Antonio Conte might have jumped ship but he will not escape this verdict. After taking control of some expensive and quality talent, he should have been contesting for the title but instead failed to get the best out of his stars and resorted to whining at every given opportunity."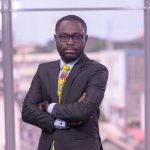 Nathan Quao – Best – Eddie Howe
"Any manager who can lift a team from the lower parts of the table to the most distinguished table in European club football deserves all the acclaim." 
Worst – Steven Gerard
"The difference between his work and what Unai Emery achieved speaks volumes."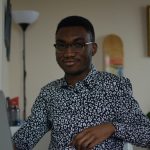 Susu Graham – Best – Gary O'Neil
"I think Bournemouth had the worst squad in the league and he took over after a 9-0 loss to Liverpool but they survived comfortably." 
Worst – Steven Gerard and Brendan Rodgers
"I cannot choose between Steven Gerard and Brendan Rodgers. I think both had their squads massively underachieving."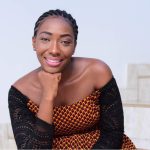 Rita Mensah – Best – Unai Emery
"When he came in about a few months ago, Aston Villa were on the verge of relegation but he managed to get them back on track with the same players and has qualified them for Europe."
Worst – Graham Potter
"The decision to bring him in after sacking Tuchel was a wrong one from the get-go and it's clear there was too much chaos around him that he couldn't handle."
Gabby Offei – Best – Roberto de Zerbi
"The Italian got Brighton into European football for the first time in the Club's history, from 9th last season under Graham Potter to a 6th place finish. A total change to identity regarding the team's structure."
Worst – Graham Potter
"Potter had many things to juggle with, leading to his downfall at the club. A new takeover in the Todd Boehly-led consortium. The young manager failed to handle the pressures at the club."
Yaw Adjei-Mintah  – Best –Eddie Howe
"Got Newcastle to first Champions League berth in 20 years using virtually the same squad. Turned around forms of Joelinton, Miguel Almiron, Fabian Schar"
Worst – Frank Lampard 
"Won four, drew eight and lost 17 games at Everton, got sacked and failed to give Chelsea a new manager bounce after taking over as caretaker manager."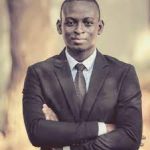 Edwin Kwakofi – Best – Eddie Howe
"Turned a bunch of relegation-threatened misfits into UCL team."
Worst – Antonio Conte
"How do you fail so badly with such a stacked team, led by one of the best Number 9s in football?"
---
SIGNINGS OF THE SEASON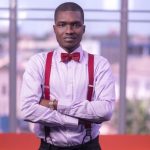 Benjamin Nketsia – Summer – Casemiro
"Accused of being old and lacking motivation outside the realms of his pockets Casemiro's arrival from Real Madrid to Man United is perhaps the most pivotal addition to the Red Devils in the last 5 years. When he was absent the difference was like night and day. "
Winter – Leandro Trossard
"With Arsenal's frontline fatigued and lacking invention, in stepped the experienced Belgian winger with his direct running and a keen eye for a pass. It's a shame he lost some of his momentum towards the end of the season but he represents money well spent."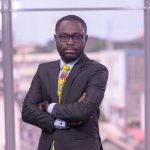 Nathan Quao – Summer –Casemiro 
"Haaland was my other pick but I guess maybe Man City would have been successful without him. I do not think Man United would have achieved their success without the former Real Madrid player. He gave them what they had lacked for years and that security in midfield allowed the likes of Bruno Fernandes and Christian Eriksen to thrive for the Red Devils." 
Winter –Cody Gakpo
"It took him a while to get going but he gave Liverpool a very good reason for spending what they spent. He provided them with great tactical flexibility and goals to fill up the gaps left by Luis Diaz and  Diogo Jota."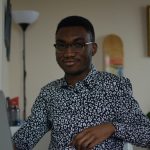 Susu Graham – Summer –Morgan Gibbs-White 
"Haaland is the obvious choice so I will pick someone less heralded. Morgan Gibbs-White was signed for big money from Wolves and he delivered. He was key to everything they did and should be getting England shouts soon." 
Winter –Dango Ouattara
"It is quite difficult to make an impact in January but a player that caught my eye was Dango Ouattara of Bournemouth. I think his pace and skill on the wings were key in Bournemouth securing Premier League status."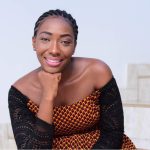 Rita Mensah – Summer – Haaland
"He takes this for me because of his impressive performance in his first season. I mean, scoring 36 goals in your debut season, wow! I don't know how many strikers can pull that off."
Winter –Leandro Trossard 
"He settled into the Arsenal squad so smoothly, you would think he had been playing with the team for years. He may have scored only one goal in 20 appearances but his 10 assists goes to prove that he can do much more and I'm eager to see what he does next season."
Gabby Offei – Summer – Erling Haaland  
"In his first season, the Norwegian balled out, racking in crazy numbers. 36 goals, 8 assists in 35 league appearances, absolutely ridiculous. No one does that in his first season." 
Winter – Leandro Trossard
"Brought in by the Gunners from Brighton to bolster the attack ahead of their Premier League charge. The Belgian did a decent job and quickly adapted to Mikel Arteta's setup. Not many players get on the front foot in January transfer windows. Will prove much more pivotal next season."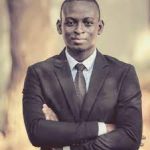 Edwin Kwakofi – Summer – Erling Haaland
"Could it be anyone else?"
Winter – Cody Gakpo
"Was wonderful after signing for Liverpool. Will only get better next season."
Yaw Adjei-Mintah  – Summer – Casemiro  
Close contenders Erling Haaland and Sven Botman had their teams function just fine in their absences, unlike Man United when Casemiro wasn't present.
Winter – Keylor Navas 
Made crucial saves to give Nottingham Forest much-needed assurance to beat a very difficult schedule and beat relegation.
---
BIGGEST TRANSFER DISASTER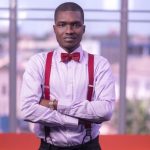 Benjamin Nketsia – Richarlison
"On some days his skill and ability are up with the all-time Brazilian greats. On others, you can question if this lad is a professional footballer. It is unacceptable to have more yellow cards (3) than goals scored (1) in the league when you cost in excess of 50 million pounds."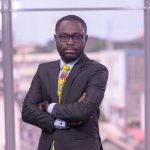 Nathan Quao – Chelsea's entire transfer dealings
"It's rare to see a team spend so much on new players and yet, look so abject and out of sorts."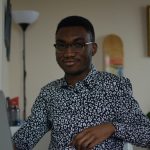 Susu Graham –Chelsea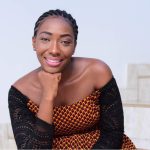 Rita Mensah – Chelsea's transfers
"All the Chelsea signings that were made this season failed to live up to expectations. For all the money spent in the transfer market, you'd think the team would have performed better than they did but this just proves that if you don't spend wisely, it will come back to haunt you."
Gabby Offei –Mykhailo Mudryk
"Definitely did not live up to the price tag [88.5 million pounds] he was bought for, his destination was never Chelsea, just a misplaced signing done by the Blues. I think he would have fared well on the red side of London. 15 appearances, failed to score, and grabbed two assists in a Blue shirt."
Yaw Adjei-Mintah  –Richarlison
"Mykhaylo Mudryk should be the pick but the Ukrainian came in January and didn't spend the whole season failing to deliver in a familiar league, like Richarlison."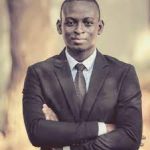 Edwin Kwakofi –Kalvin Phillips
"He made his full Premier League debut in the penultimate game of the season, after City had claimed the title. Enough said"
---
BIGGEST FLOP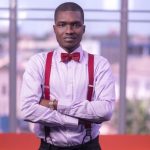 Benjamin Nketsia –Son Heung-min
"This could easily have been Kalvin Philips or Arthur Melo but neither played enough matches to even merit being called poor. Son's poor season, however, is key to the disastrous campaign Spurs have endured based on his performance in the prior campaign."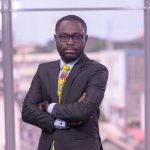 Nathan Quao – Kai Havertz
"He simply looked totally short of confidence and conviction. He was a mess all season and he was the perfect picture of Chelsea's campaign."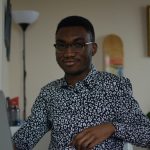 Susu Graham –Son Heung-Min
"Did not do enough to help Harry Kane. He recorded his lowest number of goal contributions since 2015/16."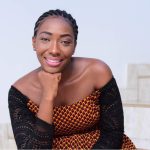 Rita Mensah – Arthur Melo
"He played no part in Liverpool's season with zero Premier League minutes. Of course, injury played a part in him not finding his feet at Anfield. He was meant to be a midfield reinforcement but it's safe to say Liverpool didn't need him at all because he didn't even get on the pitch. It's not surprising his stay at Liverpool will not be extended."
Gabby Offei –Arthur Melo
" A season plagued by injuries, making just four appearances for Liverpool in that period."
Yaw Adjei-Mintah –Marc Cucurella
At least Richarlison, Antony, Raheem Sterling were trying and had shots on target and created chances, unlike Cucurella who did very little. His position is under serious threat from Lewis Hall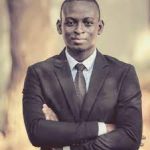 Edwin Kwakofi –Patrick Bamford
"Failed to shine for Leeds and ultimately his misses in the final few games probably cost them the most."
---
About Citi Sports 
Citi Sports is a subsidiary of Omni Media Company Limited and NoticeBoard Limited, operators of Citi FM and Citi TV respectively.
The brand currently hosts some of the most renowned, resourceful and analytical sports journalists in Ghana, who bring you the biggest shows on TV and Radio including Sports Panorama on Citi FM and Scorecard on Citi TV.
Follow Citi Sports on these platforms for the latest sports content:
Online: citisportsonline.com
On Twitter – Citi Sports (@CitiSportsGHA)
On Youtube – Citi Sports Ghana
On TikTok – citisportsghana (@CitiSportsGhana)
Follow Citi Sports' reporters on Twitter
Benjamin Nketsia – (@KojoNketsia) – Head of Sports
Nathan Quao – (@nathan_quao)
Susu Graham – (@susu_graham)
Evans Ofotsu-Manso – (@PichichiGH)
Rita Mensah – (@justRitaMensah)
Yaw Adjei-Mintah – (@YawMintYM)
Gabby Offei – (@GabbyMilito7)
Edwin Kwakofi – (@EdKwakofi)
Bernard Ebo Osei – (@Original_Ebo)
Edem Kayi – (@EdemKayi)