The just-ended Premier League season was filled with many high moments, and quite a few low ones too. Generally, though, there were more ups than downs.
Some great games and goals lit up the season, while a number of players who may not have stolen the headlines, certainly made their mark.
In the second of a two-part review of the 2022/23 Premier League campaign, the members of the Citi Sports team pick out the best and worst Ghanaian players, the games and goals of the season, and the most underrated players.
Check out Part 1 of the season review HERE
---
BEST AND WORST GHANAIAN PLAYER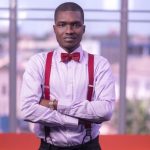 Benjamin Nketsia – Best –Thomas Partey
"Solidified himself as Arsenal's chief conductor after grappling with injuries and an underwhelming World Cup experience. On certain days he was a walking tutorial on how to play the defensive midfield position."
Worst –Daniel Amartey
"Brendan Rodgers and later Dean Smith avoided playing him until there was absolutely no choice. Sums up the experienced defender's season."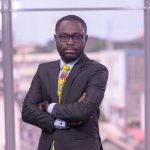 Nathan Quao  – Best –Thomas Partey
Worst –Daniel Amartey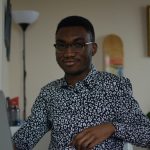 Susu Graham – Best –Thomas Partey
Worst – Daniel Amartey 
"Amartey struggled to get into a Leicester team that could barely win games, that is damning enough."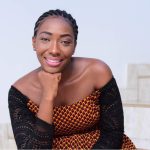 Rita Mensah – Best –Thomas Partey
"Especially in the first half of the season, he was really immense for Arsenal."
Worst –Daniel Amartey
Gabby Offei – Best – Thomas Partey 
"He played an instrumental role in Arsenal's performance this season despite falling short in the final few games of the season. 40 appearances, and 3 goals to his name. My highlight is that the Ghanaian managed to stay away from injuries a bit. Very impressive, given how the previous seasons played out for him."
Worst – Daniel Amartey  
"Failed this season at Leicester City, a very subpar performance from the Ghanaian, 24 appearances in all competitions."
Yaw Adjei-Mintah – Best – Thomas Partey
"Before mid-March, the Arsenal player was in the conversation as the best midfielder in the league, before a drop in form.
Worst – Daniel Amartey
"Dede Ayew would take this if Amartey played better and wasn't benched for Harry Souttar who joined Leicester from Championship side Stoke City."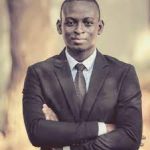 Edwin Kwakofi – Best –Thomas Partey
"Hard to look beyond Partey, despite his dip in form at a crucial point in the season for Arsenal. A shout for Jeff Schlupp as well."
Worst –Daniel Amartey
"To only be played when your team has no choice is bad enough. To not be played even when your team has no choice is unacceptable."
---
MOST UNDERRATED PLAYER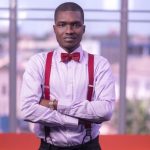 Benjamin Nketsia –Nathan Ake
"Plagued with injuries or lacking form for much of his Man City career, this was the season when it all came together for the tenacious ball-playing Dutchman. Barely put a foot wrong all season and even had the luxury of providing the occasional goal."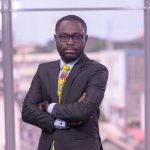 Nathan Quao –Bernardo Silva
"The Portuguese dynamo was a joy to watch. While his teammates, De Bruyne and Haaland, got the headlines, Silva was tireless in his execution and he sacrificed himself to make Pep's tactical plans work very well."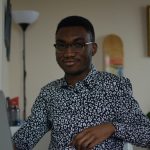 Susu Graham – Mohamed Salah 
"He had a quietly good season but Liverpool's form meant no one was talking about his exploits. Another great season and more evidence he is the best winger to ever play in the Premier League."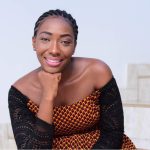 Rita Mensah –Illkay Gundogan
"He's been a very important player for Man City not just this season but for the last few. He once again played a key role in leading his team to yet another premier league title, scoring 8 goals in 31 appearances and providing 4 assists."
Gabby Offei –Manuel Akanji
"It's tricky to decide how 'underrated' a player like Akanji is – any player arriving at the Etihad has a spotlight shone on them, but at a relatively lowly £15m or so, he didn't show up with immense expectations on his shoulders. So perhaps I'm picking out a player whose largely impressive first Premier League campaign was pretty well expected."
Yaw Adjei-Mintah –Pervis Estupinian
"The Ecuadorian is essential to everything great Brighton did but was not talked about like Enciso, Caicedo, MacAllister, Colwill and Mitoma."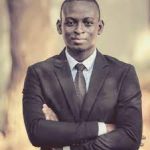 Edwin Kwakofi –James Ward-Prowse
"There's no player as exceptionally good at one thing as Ward-Prowse is at set pieces. So to be let down by your team's naivety and lack of quality must be heartbreaking."
---
GAME OF THE SEASON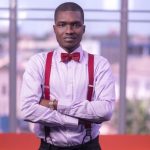 Benjamin Nketsia –Arsenal 3-2 Man Utd
"The tension and adrenaline, the quality of goals on display and the sheer drama of a late winner. This one at the Emirates had it all. It helps that Eddie Nketiah scored the winning goal."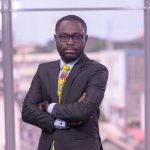 Nathan Quao – Liverpool 4-3 Tottenham
 "The sheer chaos and drama was so enjoyable to watch. Liverpool's throwing away a three-goal lead, Richarlison's late equaliser and celebration, Jota's winner, Klopp's taunting of the officials, and his hamstring injury. Sheer madness and we love that about football."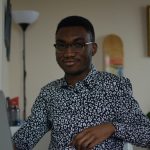 Susu Graham – Liverpool 4-3 Tottenham
"Richarlison thinks he has saved Spurs a point with his first Premier League goal only for them to concede right after, crazy drama."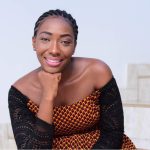 Rita Mensah –Liverpool 2-2  Arsenal
"I believe this game played a huge role in what was the beginning of Arsenal's troubles in the 2nd half of the season. From taking a 2-0 lead at Anfield and allowing Liverpool back into the game, I think this match-up perhaps changed the destiny of the Premier League trophy and opened the door for Manchester City."
Gabby Offei –Arsenal 3-2 Man United
"The Gunners' win over the Red Devils was a fascinating game to watch. End-to-end stuff, especially from the Gunners. A performance that had everyone rooting for Arteta's side to clinch the title for the first time since the 2003/4 season. But they bottled it."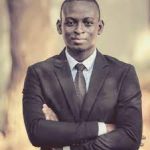 Edwin Kwakofi –Chelsea 2-2 Tottenham
"It seems like ages ago but who could forget? Referee controversy, hair-pulling, Kane's late equaliser and Tuchel's bust-up with Conte. Chaos reigned supreme!"
Yaw Adjei-Mintah –Liverpool 1-0 Man City
---
GOAL OF THE SEASON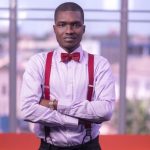 Benjamin Nketsia –Matheus Nunes (Wolves 1-0 Chelsea)
"The perfect volley at a wicked angle with enough power to send the goalkeeper to the physio's room. Lampard himself must have been proud of that strike."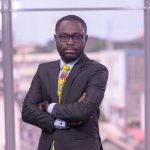 Nathan Quao –Bukayo Saka (Arsenal 3-2 Man United)
"We saw some very good goals like Michael Olise's against Man United or Ilkay Gundogan against Everton but Saka's against Man United at the Emirates was my favourite. It was the strike of a player high in confidence and he rifled that shot past De Gea, and it hit the water bottle. It was thought he was targeting that."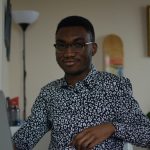 Susu Graham
"So many good ones. Enciso had a few contenders, Ødegaard too, and Doucoure's winner vs Bournemouth." 
Yaw Adjei-Mintah –Michael Olise (Crystal Palace 1-1 Man United)
 "Timing of a goal is crucial and Olise's stunning late equalizer came at a time Palace were in dire straits under Patrick Vieira."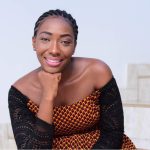 Rita Mensah –Michael Olise (Crystal Palace 1-1 Man Utd)
"His free-kick against Manchester United in added time, takes this one. His goal from 30 yards out brought an end to Manchester United's winning streak and also denied them the chance to go second in the league." 
Gabby Offei –Erling Haaland (Southampton 1-4 Man City)
"Erling Haaland's incredible overhead kick in Manchester City's victory against Southampton. That was Haaland's 30th goal in England's top tier, and he reached that mark in just 28 matches."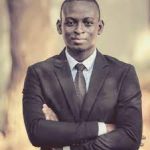 Edwin Kwakofi – Julio Enciso (Brighton 1-1 Man City)
"Many goals have been described as being 'right in the top corner' when they were really not. This goal is the definition of 'right in the top corner'."
---
About Citi Sports 
Citi Sports is a subsidiary of Omni Media Company Limited and NoticeBoard Limited, operators of Citi FM and Citi TV respectively.
The brand currently hosts some of the most renowned, resourceful and analytical sports journalists in Ghana, who bring you the biggest shows on TV and Radio including Sports Panorama on Citi FM and Scorecard on Citi TV.
Follow Citi Sports on these platforms for the latest sports content:
Online: citisportsonline.com
On Twitter – Citi Sports (@CitiSportsGHA)
On Youtube – Citi Sports Ghana
On TikTok – citisportsghana (@CitiSportsGhana)
Follow Citi Sports' reporters on Twitter
Benjamin Nketsia – (@KojoNketsia) – Head of Sports
Nathan Quao – (@nathan_quao)
Susu Graham – (@susu_graham)
Evans Ofotsu-Manso – (@PichichiGH)
Rita Mensah – (@justRitaMensah)
Yaw Adjei-Mintah – (@YawMintYM)
Gabby Offei – (@GabbyMilito7)
Edwin Kwakofi – (@EdKwakofi)
Bernard Ebo Osei – (@Original_Ebo)
Edem Kayi – (@EdemKayi)