Louis van Gaal has claimed that last year's World Cup in Qatar was rigged in order to help Lionel Messi finally lift the trophy.
Messi, who many consider the greatest footballer of all time, led Argentina to World Cup glory in December 2022, scoring twice in the final to help his country beat France 4-2 on penalties at Lusail Stadium.
The 36-year-old forward defeated the Netherlands, then managed by Van Gaal, in the quarter-final, scoring in normal time before guiding his country to a 4-3 win on penalties.
Van Gaal, who resigned as head coach following the Netherlands' World Cup exit, believes that the tournament was rigged so that Messi could finally win the trophy that had always eluded him.
When asked to reflect on the World Cup in Qatar, he told Dutch outlet NOS: 'I don't really want to say much about it. When you see how Argentina gets the goals and how we get the goals, and how some Argentina players overstepped the mark and were not punished, then I think it all premeditated game.'
Van Gaal was speaking at the Eredivisie Awards on Tuesday, where he was recognised for his contribution to Dutch football.
After journalists asked the 72-year-old to clarify what he meant, the former boss said: 'I mean everything I say. That Messi should become world champion? I think so, yes.'
An astonishing 16 yellow cards were dished out across both teams in the quarter-final clash, before Netherlands right-back Denzel Dumfries was sent off deep into extra time.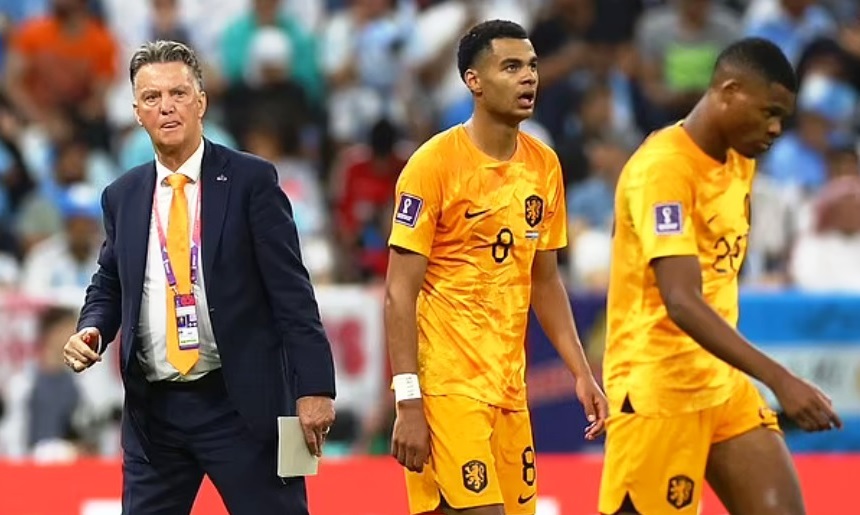 Argentina escaped the tempestuous clash without a sending-off, despite eight of their players picking up bookings.
Van Gaal, who was diagnosed with prostate cancer in 2022 and underwent surgery in April last year, revealed that he went under the knife again after sharing his views on the World Cup final.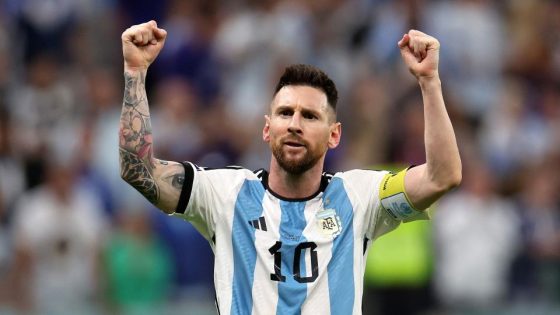 He added: 'It's still the same thing. I had another operation on August 9 and complications arose. I won't bore you with what happened. But things are looking nice now.
'I have to rest until September 19. Then we will see whether the operation has achieved its goal.
'I generally feel good. So it is not that I do not feel well, it is more that I am not fit and pant when I climb stairs. Two years ago that was not possible and now it is.'