Mikel Arteta says he "understands" Aaron Ramsdale's frustrations after he was replaced by David Raya for Arsenal's last two matches.
Summer signing Raya made his debut in last weekend's win at Everton and kept his place for the midweek Champions League victory over PSV Eindhoven.
Arteta has not yet decided who will start Sunday's game against Tottenham.
"I suffer and care about every player who's not playing, but this is the competition," said the Gunners boss.
"This is my job as well to make decisions in the best possible way for the team."
England goalkeeper Ramsdale had started 52 successive Premier League games for Arsenal before missing out to Raya, a summer loan signing from Brentford, at Goodison Park last Sunday.
Arteta played down the significance of the decision after the game, saying he was happy to rotate goalkeepers as he would any outfield position.
Asked at a news conference on Friday about Ramsdale's reaction, the Spaniard said: "I understand [his frustration] and it's very difficult for every player.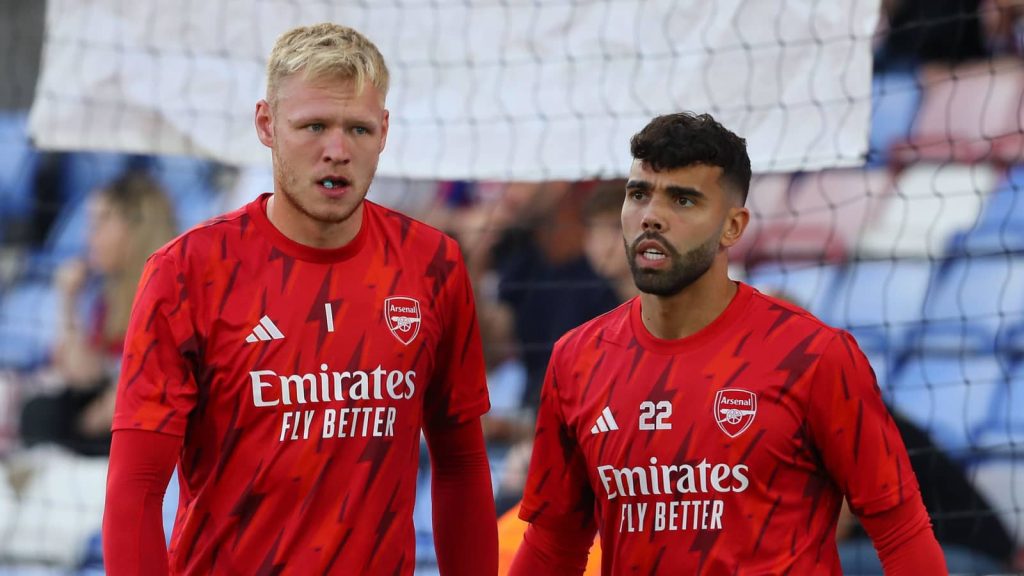 "He's been very supportive and good around the place and that's what I expect from every single player because when you're on the field there is someone else who's not so it works both ways. So far he's been very good.
"It is hard and with other players it's the same. Aaron is an exceptional character and has a charisma and aura around him and we all know that.
"We have to deal with that but I need to make a line-up to prepare for the game."
Asked whether Ramsdale, who signed a new long-term contract in May, would come back into the side for this weekend's north London derby, Arteta said: "I haven't decided who will start."