Former Black Stars captain, Asamoah Gyan believes that head coach of the side, Kwesi Appiah did not have him in his plans for the 2019 African Cup of Nations in Egypt.
Gyan, who came off the bench against Cameroon and Tunisia, believes that this might have accounted for the lack of minutes at the competition.
He said he accepted the coach's decision not to start him but suggested that not using him off the bench a lot more was unfortunate.
"I feel I wasn't in Kwesi Appiah's plans for the AFCON. With my 17 years of experience, I could tell.

"If I'm not a starter, I accept it, that's the coach's decision but at least…," he told Accra-based station, Joy FM, tailing off at the end.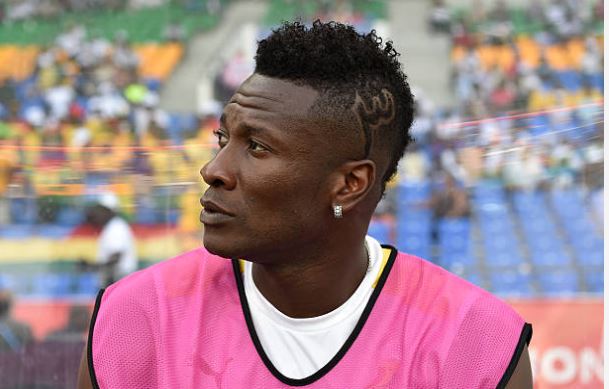 Gyan did not play in the Black Stars group opener against Benin but came off the bench in the 76th minute against Cameroon in the next game.
He then remained on the bench for the game against Guinea Bissau, a match the Stars won 2-0.
Against Tunisia in the Round of 16, Gyan came on in the 84th minute, with Ghana down by a goal and played a role in the own goal scored by the North Africans.
He then played the full duration of extra time but did not take a penalty in the shootout as Ghana went out.
The player is convinced that he could have made a big difference to the Stars' performance at the tournament had he been a regular in the team.
He feels that he was unable to make a significant impact for the Black Stars due to his limited gametime at the AFCON.
"I think I could have made a difference if I had played more but that's the coach's decision," Gyan added
Gyan was particularly peeved by being left on the bench for the Black Stars' match with Guinea-Bissau even when the Stars were 2-0 up.
When Gyan was asked whether he believes Kwesi Appiah should remain as coach, he responded that the decision was not in his hands.
"Those who employed me are the ones who'll have to make that decision. They see the facts, they see what's going on. The fans will also have their opinions but they will make the decision. Kwesi Appiah is a human being and he makes mistakes."
He, however, stated that he was still willing to play for the Black Stars under "any coach", including Appiah, should he be called into the team.
"Maybe he's changed his decision. If I'm called, I'm available for the Black Stars"