Following Citi TV's airing of the documentary titled "Coach Sympathy: Tactics on a Wheelchair", Wembley Sports Construction Company, the country's leading astro-turf contractors, have come to the aid of physically challenged football coach, James Eduful, who was the subject of the work by Citi Sports' Fentuo Tahiru Fentuo.
The partnership will see Wembley Sports Construction avail its multiple astro-turf pitches across Accra to Coach Sympathy to use in training young footballers selected from within the communities on which the pitches are located.
Coach Sympathy will become a "resident juvenile football coach" at the Wembley Sports Construction Astro Turfs.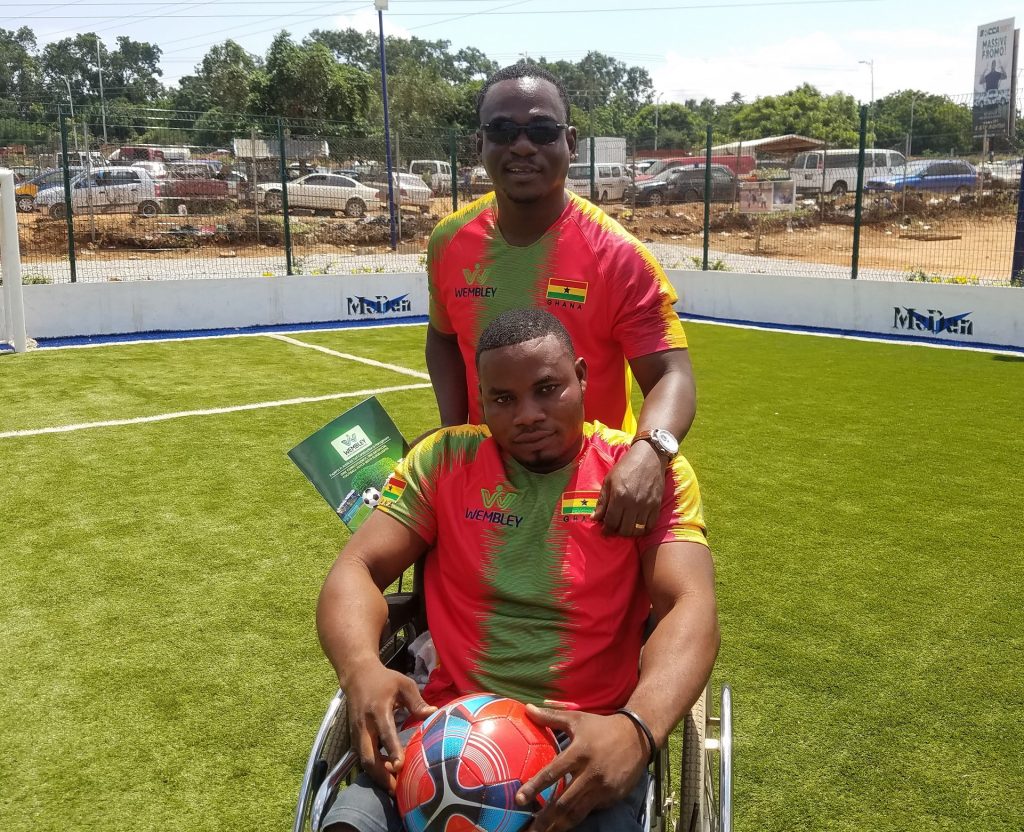 "We have been inspired by Coach Sympathy's story and we want him to become Wembley Sports ambassador, our designated juvenile footballers' coach, training children from the communities within which we have our pitches," Robert Coleman, CEO of Wembley Construction said at a meeting with Coach Sympathy at his offices in Ashale-Botwe, Accra.
"Since we have the parks, we have decided that it will be ideal for us to partner you, to align our visions and help you move up in your career.
"We also believe a lot of children here will benefit from your expertise and seeing the wonderful work you are doing on those "Sakoora Parks" (grassless pitches), we feel moving you to the astro turfs will be a great step up," Coleman told Coach Sympathy.
The arrangement will also see Wembley Sports Construction support Coach Sympathy's coaching education while securing him accommodation in the capital.
Coach Sympathy's inspiring story captured the hearts of Ghanaians after it aired on Citi TV on July 30.
Background:
When James Eduful was young, his dream was to play football but life happened. However, he decided to stay on course and live his dream, this time, through others. Follow this story by Fentuo Tahiru Fentuo as he looks into the life of this young man whose life is a motivation for all of us.
About Wembley Sports Construction Limited
Wembley Sports Complex Construction Limited (WSCCL) is the company specialized in construction of Artificial Turfs in Ghana.
WSCCL are currently embarking on a "One Constituency, One Astro Turf" project which will see the company put up artificial playing surfaces in all the 275 constituencies across the country.
Some of the projects executed by WSCCL include the Kotobabi Wembley, Nungua Community Park, Dworwulu Community Park, Accra Academy Asamoah Gyan Park, McDan Juvenile Football Park, Kyebi, Madina, Labadi among many others.