When Ghana's women's 4x100m relay team take to the tracks in Doha at the World Athletics Championships, the country will be buzzing at the prospect of its female athletes strutting their stuff against the world's best.
Expectations would be measured, the events of Rabat 2019 still fresh in people's minds, but what's undeniable is the beaming pride their presence in Qatar will bring to Ghanaians.
For a country that celebrates Black Stars players for qualifying to the FIFA World Cup, a qualification to the IAAF World Athletics Championships deserves celebration too, even if disproportionately.
The Ghana Athletics Association will get credit for putting together a relay team considered one of the best in Africa.
But deep beneath the surface, behind the scenes, with a much bigger influence than is told, is an organization called Just Because Fitness.
Ghana's women's relay team would not be in Doha, if it wasn't for their intervention.
Back in March 2019, the Ghana Athletics Association, was not at a good place, still grappling with legal battles with its former president George Lutterodt in Accra.
But across the Atlantic in the United States, the GAA's technical head, Andrew Owusu, was growing confident about the women's relay team qualifying to the worlds. He monitors the performances of Ghanaian athletes religiously, so he would know.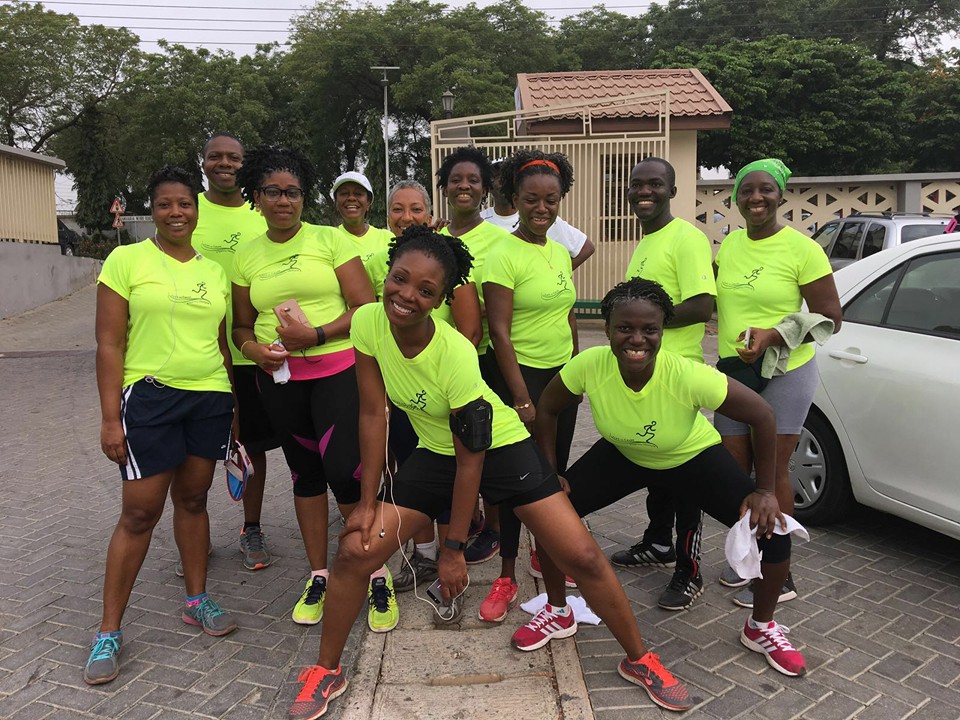 But first, they had to compete at the World Relays in Yokohama, where the top 10 teams were guaranteed tickets to Doha.
Before that, the girls needed competitions to stay sharp. Training and competing at meets require money, $12,000 in this case, money the GAA didn't have.
Step forward, JBF.
The group raised over $7000 dollars to support the girls' training and to cover flight and boarding for two of the four athletes and their coach to Yokohama. The rest is well-documented.
This was the latest of JBF's magnanimity, and for a group of people that only initially set out to look out for each other's fitness, the interventions they have extended to some of Ghana's least-financed sports, rivals, if not exceeds, anything rich corporate Ghana have willingly expended in the same period.
JBF started in 2013 as only a fitness group, or call them a "Fun Club" if you may.
In 2017, they came together to raise $2,304 to send marathon runner, and Ghana Airforce Corporal, Kassim Mohammed to a training camp in Kenya, after learning of his problems.
That led to a broader discussion among the members which eventually ended in the creation of the "Sporting Chance" initiative, born out of the need to see the most talented up and coming Ghanaian athletes reach their full potential.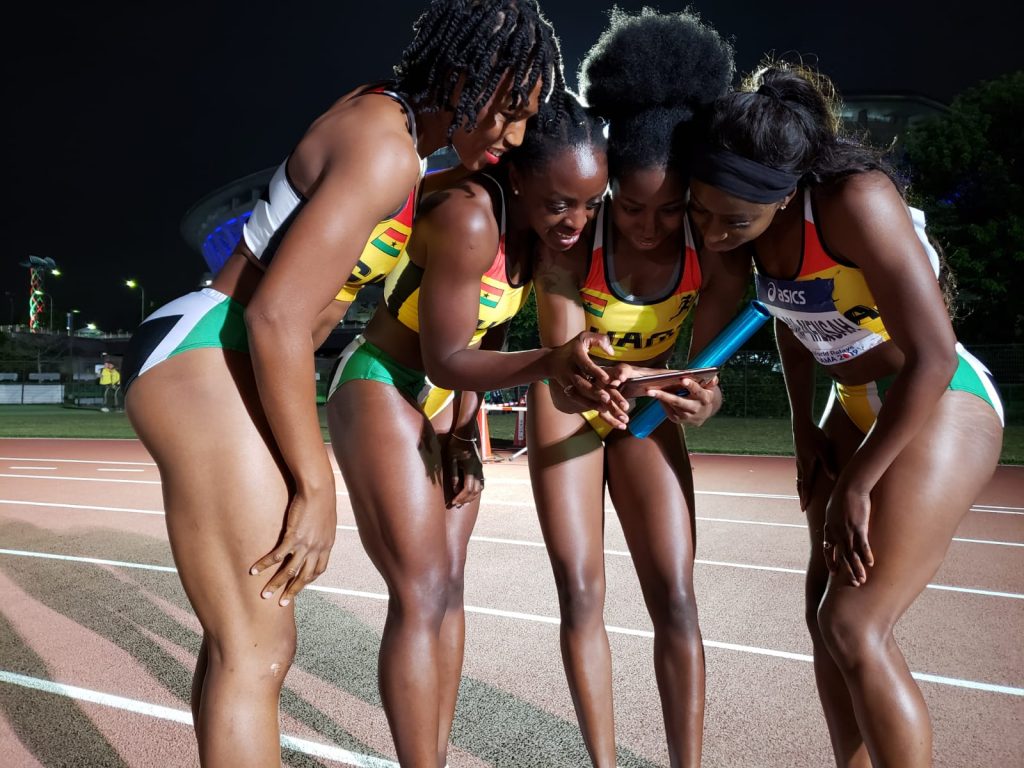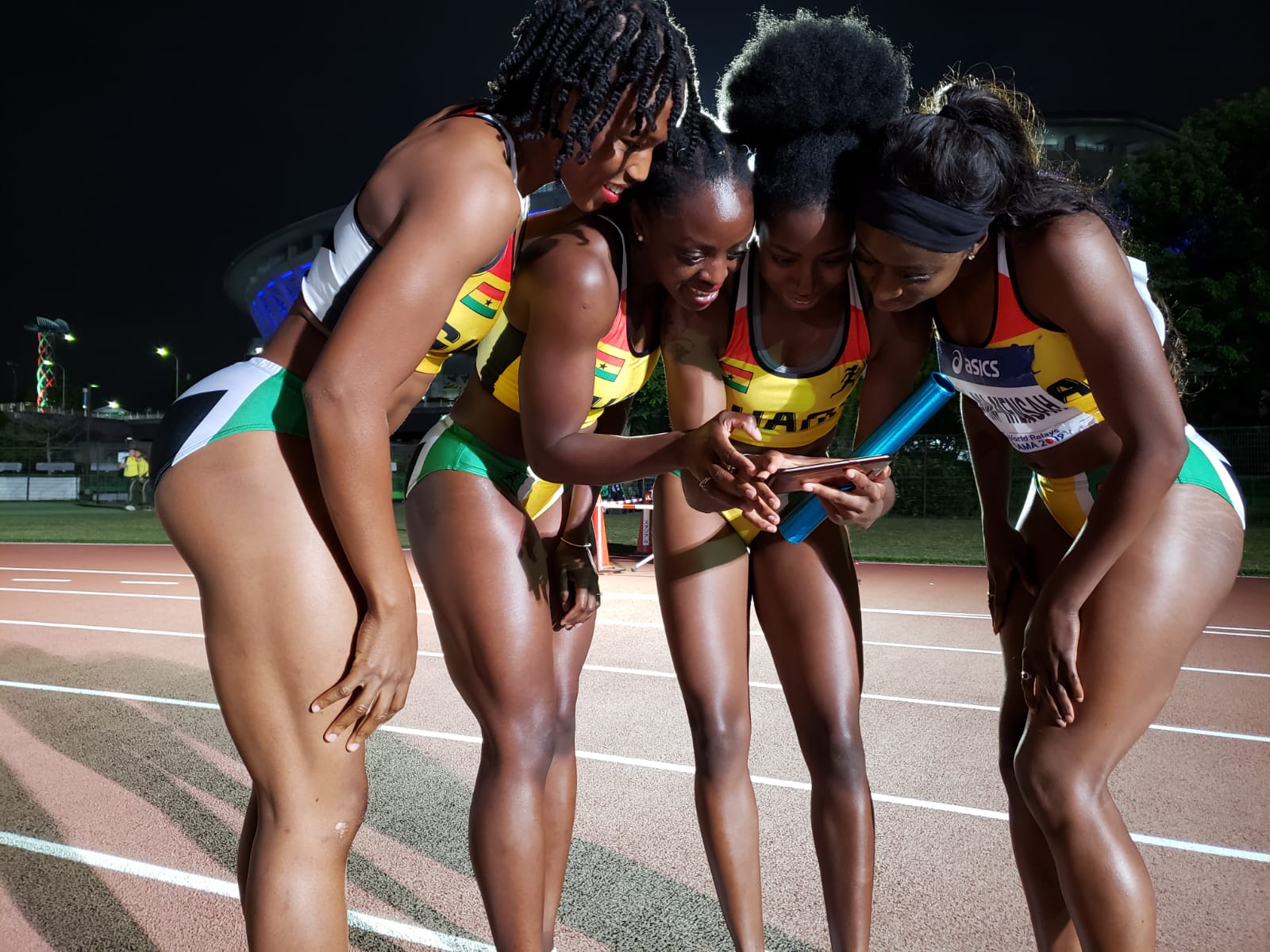 "We really felt we could do more after what we did for Mohammed and I'm glad we came up with 'Sporting Chance' because the impact it's made has been beyond anything we imagined," Sara Asafu-Adjaye, Programs Director for JBF said.
Sara is right, JBF's contribution to athletics and swimming in particular has been nothing short of extraordinary.
Individual athletes such as Rafiatu Nuhu (400m), Sarfo Ansah (100m), Emmanuel Yeboah (100m) and Hor Halutie (100m) have all been beneficiaries of JBF's "Sporting Chance" initiative.
Bar Emmanuel Yeboah, the other three were all at the Commonwealth Games in Gold Coast 2018. And so was Sara, to support and encourage them.
The country celebrated when Hor became the only African athlete to make the women's 100m finals in Australia, and many people took credit; but deservedly, a chunk of that credit belonged to JBF as well.
"JBF has been helpful to me since they started taking care of me from 2017. They give me money that I use to take care of myself and the nutritionist they provided for me as well has helped me get in better shape," Hor would later admit of the impact of JBF in her career path.
When the 19 year old returned from Australia, she discovered her mother had passed just days before she left for the Commonwealth Games. But nobody told her for fear of disrupting her preparations.
But now she knew, and it took a massive toll on her psyche and ultimately her performances. JBF stepped in and hired a psychologist to help her overcome the grief.
JBF also helped in funding Hor's 6-month training camp in the United States, where she trained under the watchful eyes of former Olympian Andrew Owusu at the Middle Tennessee University.
When she anchors Ghana's 4x100m women's relay team to an Olympic ticket in Doha, JBF can say they contributed to the history in many ways than you'd ever know.
The Ghana Athletics Association, in 2017 and 2018, organized, altogether, not less than 10 competitions across the country, with their flagship GAA Circuit Championships receiving rave reviews from onlookers.
JBF was instrumental in that success, coming on board as sponsors of the competition and pulling along others such as Bond Savings and Loans.
"JBF's financial support was timely because at the time, we desperately needed money and they gave us that and more," Bawah Fuseini, the GAA General Secretary said.
"They were the sole financiers of our competitions that year including the Ecowas U-20 Championships and the support they have also provided for some of our athletes has been immense and we can't thank them enough," Bawah concluded.
The "more" Bawah alludes to, includes, but not limited to JBF's provision of world class medical services for athletes, through their partner Akai House Clinic.
Swimming has had its fair share of support from the folks at JBF. In fact, swimming was the first beneficiary of JBF's benevolence.
In 2016, JBF raised Ghs 30,000 to purchase portable starting blocks for the GH Dolphins Swim Club. Those were installed at the Burma Camp pool and are now used by all swimmers on a daily basis.
"This is really what being a Ghanaian means; doing your part in every small way possible. We will keep supporting talented athletes and hopefully, others will follow suit," Afia Appiah, one of the leading members of JBF said.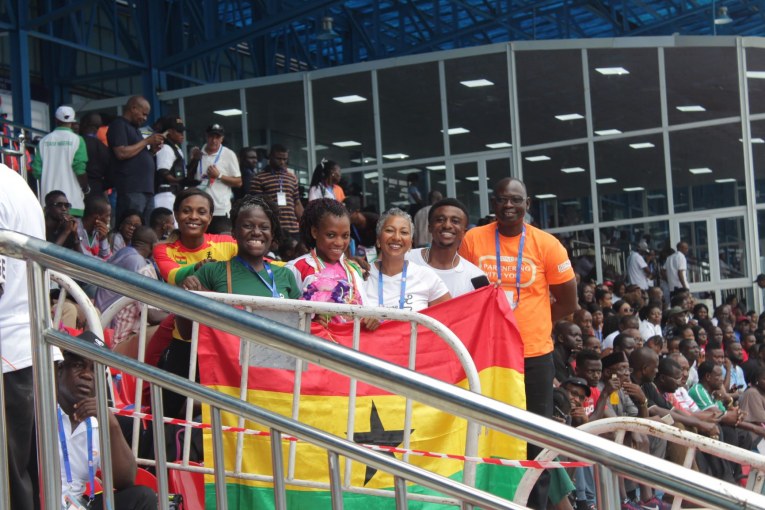 JBF's involvement in athletics or swimming hasn't only been consigned to providing money and sitting on the sidelines.
In 2018, Sara and Afia made a trip to Asaba, Nigeria, to support the Ghanaian athletes competing at the African Senior Athletics Championships, a remarkable endeavour from the duo that earned them the moniker, "Sarafia in Asaba."
Their presence in Nigeria was as symbolic as it was necessary. They remained close to the athletes, providing valuable counsel and motivation throughout the competition.
I know, because I was there.
And seeing first hand the efforts these athletes put into the competitions, they quickly organized bonuses for them, paid by Bond Savings and Loans, on their return to Ghana.
All epic things start with small humble steps. And for JBF, those steps at the El Wak stadium in mid-July 2017, have helped build a remarkable enterprise that has become a true definition of a "sporting chance".
Not all heroes wear capes, sometimes they come in sneakers and sweatpants.
Here's to Sara Asafu-Adjaye, Afia Appiah, Korbla Dzotsi and all the gallant men and women of Just Because Fitness.
Never stop jogging!