GFA Presidential hopeful, Kurt Okraku, has launched his campaign manifesto to support his bid to head the country's football association.
The launch was held in Accra at the auditorium of the Ghana Exim Bank on Tuesday and it was attended by members of his campaign team, officials of Dreams FC which is the club he runs, other club officials and some other GFA Presidential hopefuls and their representatives including George Afriyie.
The launch was chaired by Mrs. Hillary Boaten, Human Resources Manager of Springfield Group.
According to Okraku, the manifesto, dubbed "Game Changer", will be the blueprint to changing the fortunes of Ghana football and giving it a new lease of life especially after the events of the Anas "Number 12" documentary which rocked Ghana football in June 2018.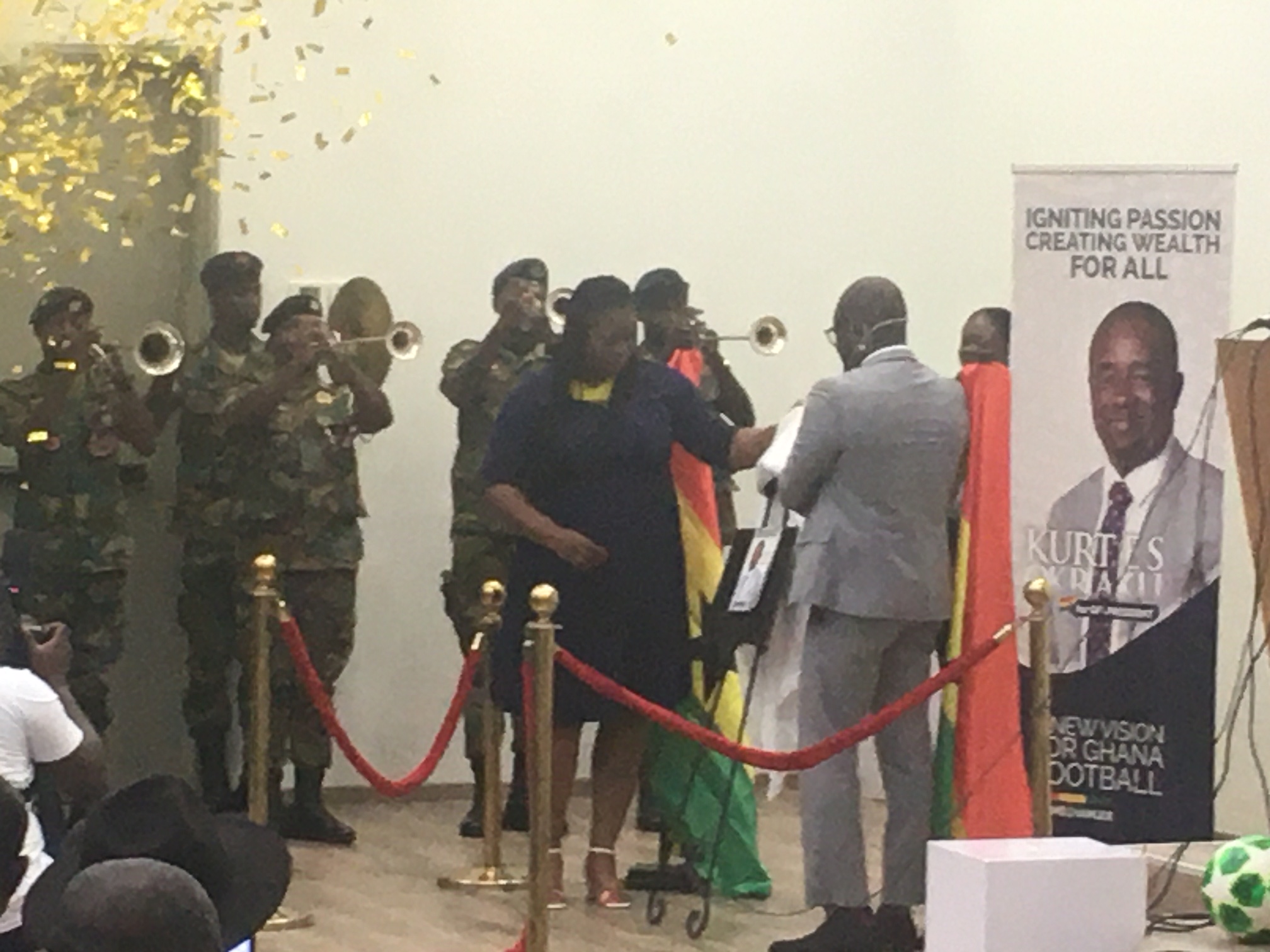 The manifesto is premised on four key areas or principles:
Transparency, Accountability and Annual Audit;
Gender and Equity;
Good Corporate Governance;
Professionalism, Innovation and Investment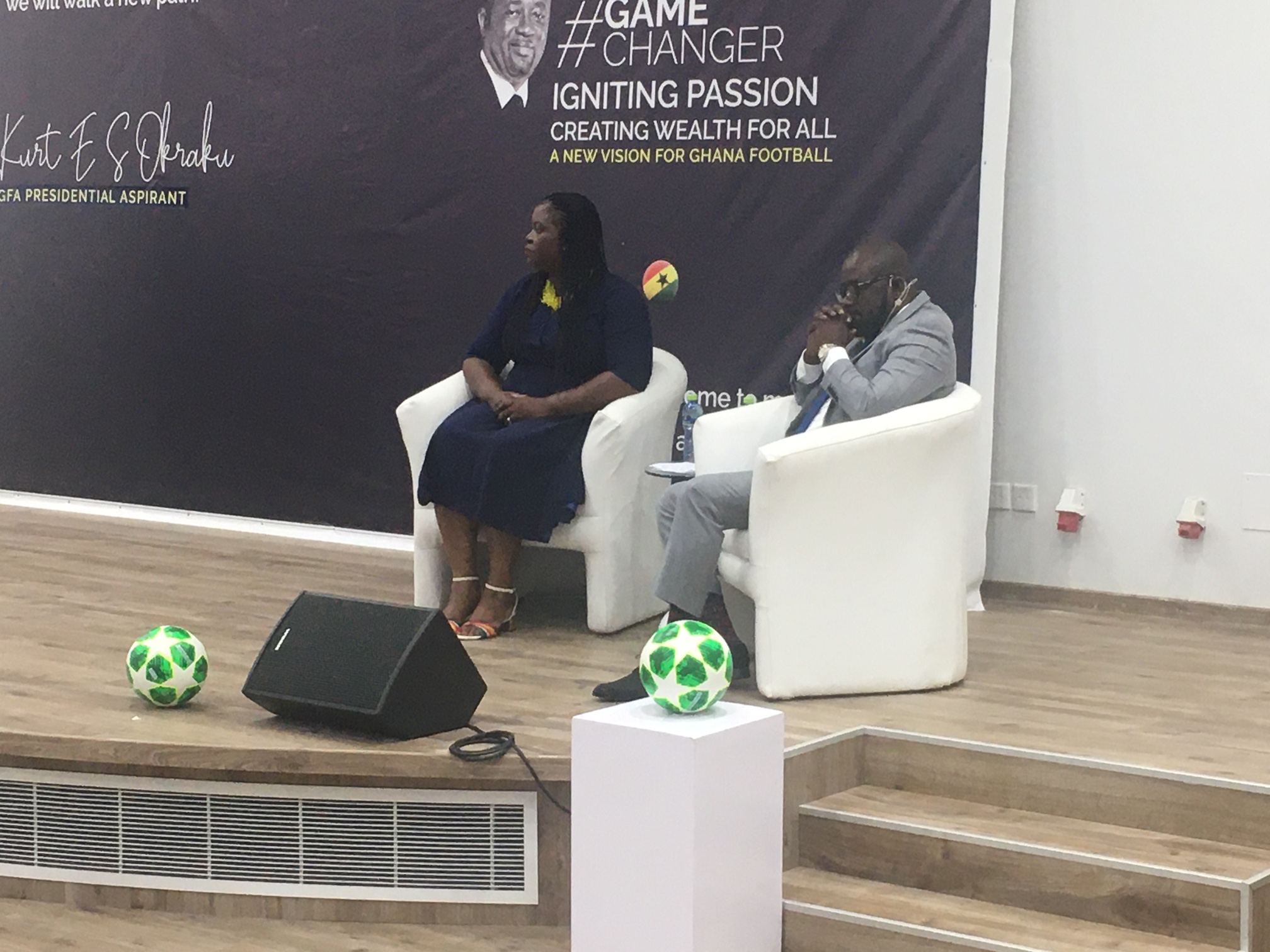 Okraku went on to state that areas like refereeing will receive major support should he get elected to the position of GFA boss.
In terms of refereeing, he stated that he would roll out a "Catch Them Young" policy that would aim to identify young people who have a love and a gift for officiating the game and they will be given training to enable them handle juvenile matches to better prepare them for life as referees in their adult life.
Apart from the young referees, existing ones in the league will be rewarded based on their performances.
Initiatives like Referee of the Week, Referee of the Month and Referee of the Year will be introduced to urge officials to do their best when handling matches.
He also went ahead to he would work with local government to help revive colts football.
He added that women's football would see an upgrade of training pitches while their matches would be played at approved Division One League grounds.
What about the Ghana Premier League?
Clubs will get an upgrade of their training pitches, free supply of 50 footballs each year and 30 pairs of football boots each year, a 35 percent share of the World Cup Benefit Fund and access to a medical and club support fund.
He also said that up to 30 players from each team in the league will be registered without any charge onto the National Health Insurance Scheme.
More importantly, Okraku stated that the league would be autonomous as it is in the major leagues around the world.
And the Black Stars and the national teams?
The nationals teams will have a stand-alone department at the GFA and a code of Ethics will be developed for everyone involved with them.
And the Ghanaman Soccer Centre of Excellence?
The facility will have to developed with about 14 training pitches of international standing to be constructed. In addition, the facility will be made commercially viable for it to generate revenue.
So how will all these things be funded?
The manifesto stated that revenue sources like the FIFA Forward Programme which provides funding for national associations based on transparency, a Central Fund which will be set up for juvenile/colts football, women's football, a medical fund, a club support fund, and other various sources.
In addition, all profit/ revenue that is accrued from participating in international competitions will also go into a special fund.
What's next?
Okraku told journalists that he would visit the entire country to meet delegates and share his message with them as he seeks to win the GFA Presidency.