Fans of Kumasi Asante Kotoko went into the weekend in very high spirits.
A 2-0 win at home in the first leg against Etoile du Sahel had given their side a huge advantage in the tie and an anything less than a two-goal reverse in Tunisia would have seen the Ghanaian side progress.
Everything seemed to be going in favour of the Porcupine Warriors – decent preparations, coach and players were saying all the right things and the fans were optimistic.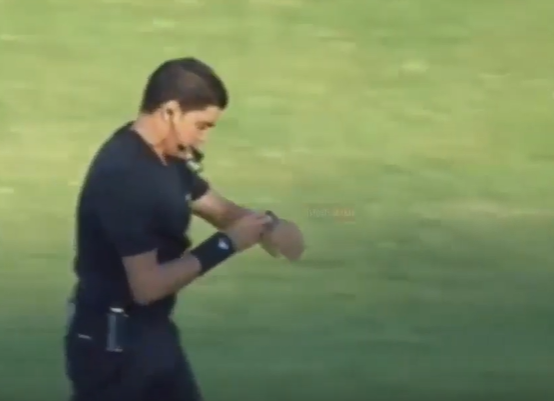 However, all that turned in the space of 25 minutes after a controversial penalty was awarded to the hosts for handball.
Although the referee, Nour El-Din, immediately pointed to the spot, replays showed that the header struck the face of Kotoko's defender Justice Blay.
Despite the protests from the Kotoko players, and with no VAR to overturn it, the penalty stood and was converted by Ben Ahmed.
WATCH: The PENALTY awarded against Kotoko by Egyptian referee Nour El-Din.

42'

⚽ Etoile du Sahel 🇹🇳 1-0 (1-2 agg) Asante Kotoko 🇬🇭

📲 #FootyGhana | https://t.co/cOdDhcSTGq #CafCL @CAF_Online pic.twitter.com/zKGSfTUPh1

— Footy-Ghana.com 🇬🇭 (@FootyGhana) September 29, 2019
The Tunisians almost made it two before the break but were denied after the goal was ruled out for offside.
Karim Aribi scored for Etoile after the break to level scores on aggregate but Ben Aziza's sending-off swang the momentum back in Kotoko's favour.
With the tie heading for extra-time, Aribi scored with another header with five minutes to go to hammer the final nail into Kotoko's coffin.
Following the game, however, many fans of Kotoko took to social media to vent their spleen at the "dubious" decision by the referee to award a penalty, which set their side's downfall in motion.
with this officiating, not only Kotoko but will be difficult for west African countries to win matches agaisnt north African clubs. I now understand why north Africans are dominating. Apuutor referees

— Yesu Papa (@bryainsilence) September 29, 2019
How did the referee see that to be a penalty against Kotoko?

— Nana Yaw Kesseh (The Cardinal) (@fkesseh) September 29, 2019
Corruption everywhere

— Living word (@Alloteyfritz1) September 29, 2019
Sakawa penalty

— Acheampong Michael (@Michael80805591) September 29, 2019
Ibrahim Nour El din…..Bad officiating,Bad referee…..for Etoil du Sahel and kotoko match

— popcody (@popcody1) September 29, 2019
Funny enough, this wasn't a penalty in Kumasi for Kotoko, but that was a penalty for Etoile in Monastir ..African Football.. #CAFCL pic.twitter.com/enF4p3QHP1

— Kojo Sarkodie (@ksarktacchini) September 29, 2019
Some people, however, felt that irrespective of the referee's performance, a large part of the blame fell at the feet of Kotoko's coach Kjetil Zachariassen and the players.
I don't understand why the Kotoko coach is still at post after losing the game yesterday due to bad tactics (Spare me the referee wasn't in our favour theory).

And making such useless comments about our team after failing at his job.

CK Akonnor would have done better.

— OY 🇬🇭 (@OYAntwi) September 30, 2019
Massa, me I blame Kotoko, the selfish among the players is too much. At least they should score a goal to put a fear on them. If the first goal is the referees fault, wht of the second goal?

— Theo Buabin (@BuabinTheo) September 29, 2019
There were a few "glass-half-full" tweeps, however, who are happy to look on the bright side.
Hustle oo so that when you are even knocked out of one continental tournament, you can still play in another. #Kotoko

Confederation's Cup here we come 😁

— KanteNation (@sethaadusei) September 29, 2019
Opposing fans were not going to let Kotoko's huge defeat slip by…
Stop they are robbing Kotoko they are robbing Kotoko as if Kotoko played any good football. This penalty is nothing new. They have been receiving same kind of penalties here. Let them know that they played nothing so that they can up their game next time rather robbing robbing😅 pic.twitter.com/koRUwJXAZn

— Nana Yaw Chukwueze😜 (@AGYENIM117) September 29, 2019
Can u also show us the penalty against KARELA FC at Kumasi 🤣🤣🤣. Karma is real

— HadiMo (@HadiMo12) September 29, 2019