Manchester City midfielder, Bernardo Silva has been charged by the English Football Association over his controversial tweet about Benjamin Mendy.
The English FA said that Silva had committed an "aggravated breach" of its rules and"expressed or implied, to race and/or colour and/or ethnic origin".
The FA's statement also said SIlva's post was "insulting and/or improper and/or brought the game into disrepute".
Silva tweeted a photo City team-mate Benjamin Mendy as a kid and another photo of the character on the packet of Conguitos – a sweet brand available in Spain and Portugal and added the caption "guess who?"
Despite some mixed reactions on social media, Mendy, however, appeared to take the tweet in good humour
Silva eventually deleted the tweet and then tweeted:" "Can't even joke with a friend these days."
The tweet was criticised by anti-discrimination group, Kick It Out who say it promotes "racist stereotypes."
Kick It Out also asked the English FA to take up the matter as Silva's tweet was unacceptable.
"Racist stereotypes are never acceptable as 'banter', and we're shocked that someone who is a role model to millions has failed to understand the discriminatory nature of his post.

"The FA has been notified and we believe that retrospective action should be taken, including mandatory education – which is vital to challenge offensive behaviour such as this."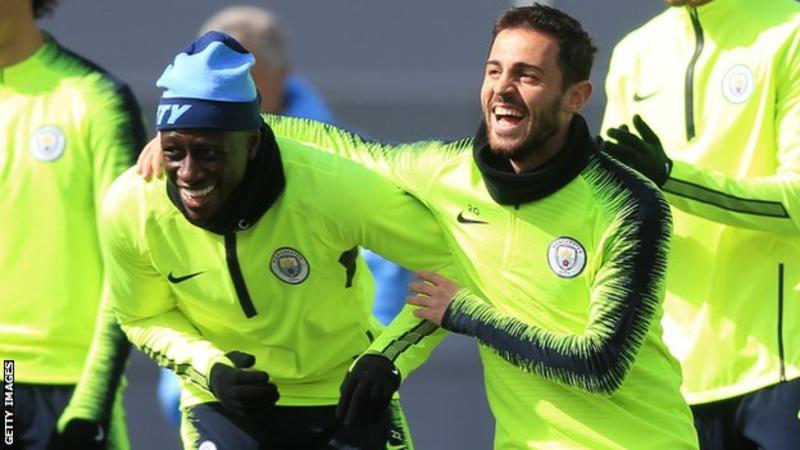 The FA then wrote to Manchester City for its response to the tweet.
Silva has up until October 9 to respond to the charges.
Man City manager, Pep Guardiola, has backed his player over the last few days, saying it would be a mistake to punish Silva.
Pep Guardiola believes that punishing the player for what was meant to be a joke between friends would be excessive and unnecessary.
"There are many situations with white people where a cartoon will look similar. The response from Mendy was clear. They are joking all the time. Bernardo is one of the most lovely people I've met in my life. He speaks four or five languages – that's the best way to understand how open-minded he is.

"One of his best friends is Mendy. He's like a brother. He took a picture of Benjamin when he was young and related it with this cartoon, quite similar for the image."
He however stated that while the FA can proceed with any action, he believes the player did not mean any offence with the tweet.
"If they (the FA) want to do that (talk to Silva), Bernardo will be open to talk. But first you have to know which person you are talking about. If something happens it will be a mistake because Bernardo is an exceptional person. It's nothing to do with colour of skin or nationality."
On social media, the reaction has been mixed with some people saying the matter was being overblown while others feel that the tweet was inappropriate.
People being offended on behalf of other people yet again.

— Jordan Schofield (@J_Schofield4) September 23, 2019
If Mendy doesnt think its racist how can Kick it out say it is?!

— Aaron Taylor (@AzzaLufc) September 23, 2019
🙄oh my God!! You don't have to pick at every single thing to try and feel important.
It's obviously an inside joke between the two players. Give me a break!

— Trottingham Hotspur (@trottinham) September 23, 2019
Kick it out are 100% right. Fans pick up on these things and love to use the terms footballers use. Dont be surprised if you heat fans calling black players chocolate boys, especially at man city

— 🤠 (@PapaPahehdhhddb) September 23, 2019