GFA Executive Council candidate, Samuel Anim Addo, has tasked the potential GFA administration to be one that will be guided by the principles of loyalty, unity and integrity in the discharge of its duties.
Anim Addo believes that the success of Ghana football will hinge of these principles being a key part of the functions of the new GFA.
He says that Ghana football will be better off if those who get elected in the October 25 elections will work hard to make Ghana football better.
Per his campaign creed:
"The in-coming administration should hold the shield of integrity, loyalty and unity."
Path to the GFA EXCo
Anim, himself, has been going around the country speaking to delegates on his bid to get on the council on the ticket of Bono-based team, Young Apostles FC.
His campaign conversations have been centered around his vision for the local game and how he would like to have a strong effects on the lives of young male and female footballers.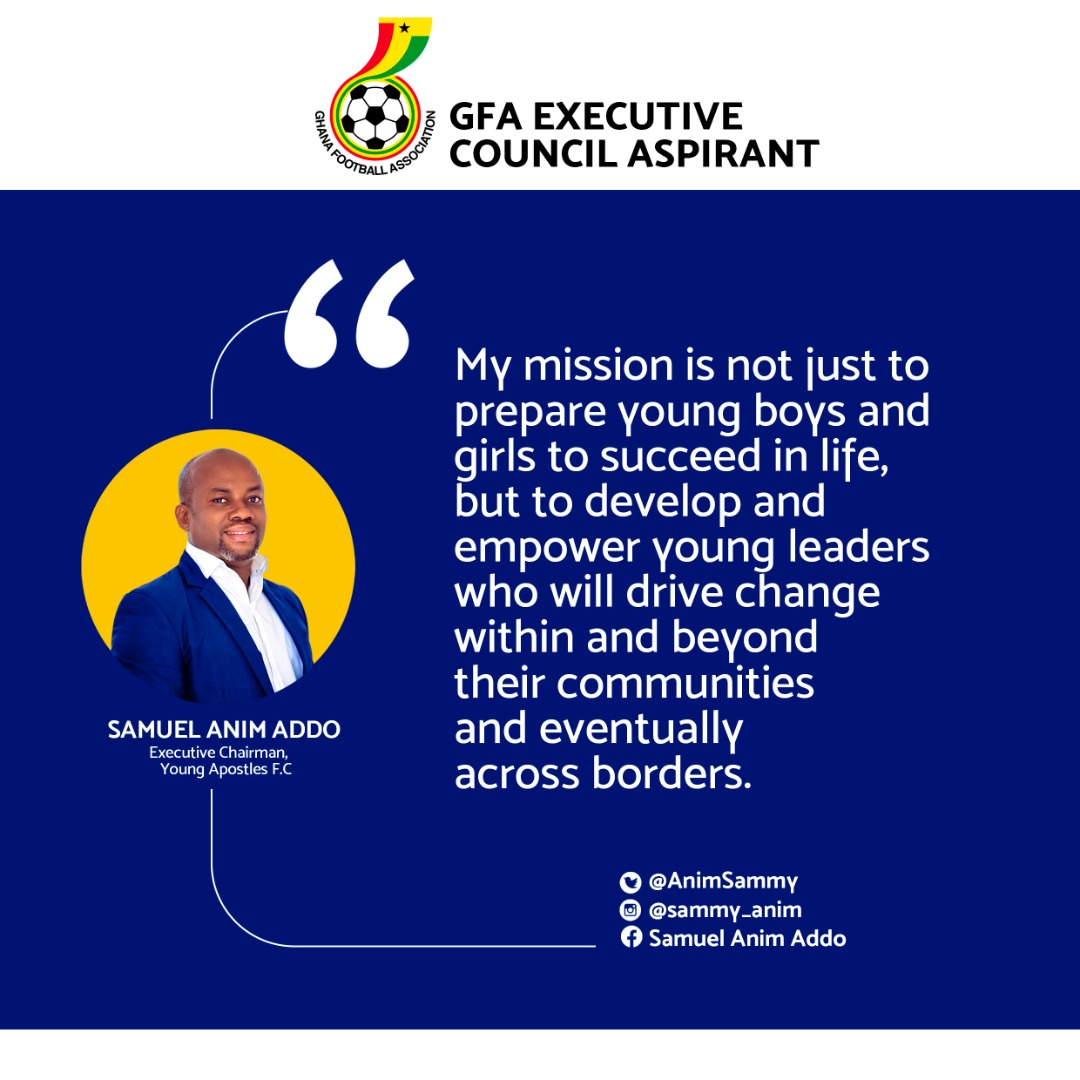 Anim Addo has worked for many years in the area of youth development in the country and thus, he is seen by many as being capable of bringing something of value to the Executive Council.
On his Twitter handle, he has shared a post stating what is fueling his bid to be part of Ghana football's decision-making process.
I have earned recognition in many spheres through service to people. The same passion and drive to inspire a new era, new breath, new beginning is the motivation as Executive Council Aspirant of the GFA. #Anim4Exco #Grassrootman #teamwin @SWAG_Ghana @ghanafaofficial @PrinxRandy pic.twitter.com/VElJSBBZ2G

— Sammy Anim Addo (@AnimSammy) October 9, 2019
This year's GFA Elections will see the likes of Sammy Anim Addo and Randy Abbey vying for spots on the new Executive Council.