The Young Lions of Teranga have booked their place in the knockout face of the FIFA U-17 World Cup 2019™ following the steps of African contingents, Nigeria and Angola.
Senegal vs Holland
Senegal continued their fine run of form at the FIFA U-17 World Cup 2019™ by qualifying for the Round of 16 via a 3-1 win over European holders Holland at Estadio Kleber Andrade on Wednesday.
Forward Pape Sarr registered his second and third goals of the tournament in the second half to help complete the Senegal comeback after Naouful Bannis gave the Oranje an early lead.
Senegal
The Young Lions of Teranga haven't looked like a team on their maiden voyage at the U-17 global finals. Between their two opening matches, they've outscored the Netherlands and USA 6-0 in the second half.
Sarr struck the equalizer only 21 seconds into the second half, and his penalty goal in the 87th minute ended up the match-winner.
Substitute Aliou Balde tacked on a third five minutes into stoppage time.
Holland
Bannis' 10th-minute goal gave the Netherlands early confidence. Despite conceding twice in the final 15 minutes, the attacking play looked even, with the Oranje clipping the post in the 79th minute.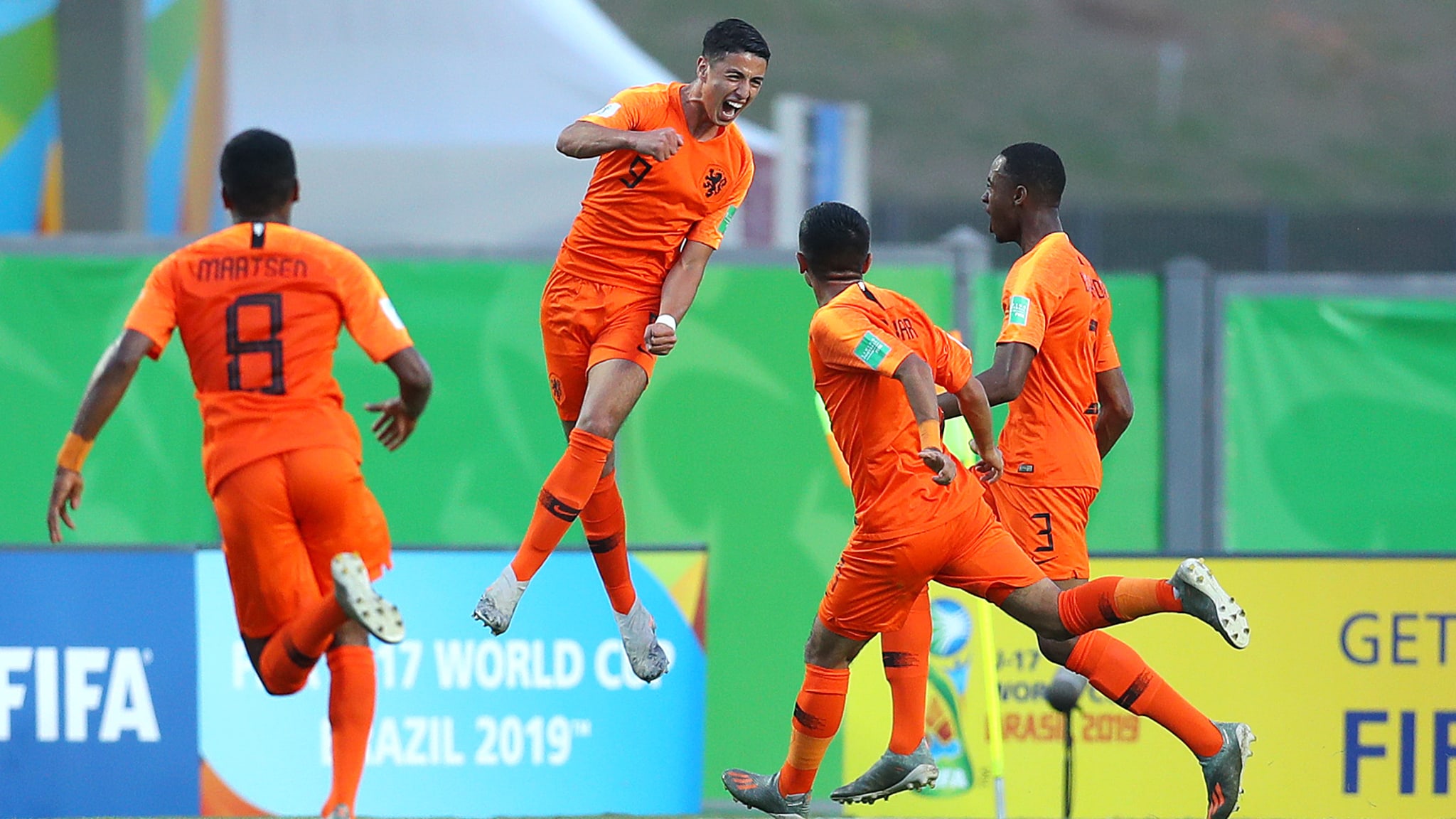 Naci Unuvar was the Netherlands attacker who most consistently troubled Senegal. Though their performance improved in their second match, the second loss in as many games surely comes as unexpected for the European champions.