Citi News' Sammi Wiafe believes that the sacking of Mauricio Pochettino from his position of Tottenham Hotspur manager despite guiding the club to amazing heights in his 5-year stay only highlights the fact that the beautiful game lacks faith, patience and most importantly, loyalty to some of its best servants.
The last few days have been interesting in the Premier League and the interest has been down to the sacking of Tottenham Manager Mauricio Pochettino after five years in charge. Yes. Five solid years.
The team in a statement on Tuesday night said:
"We were extremely reluctant to make this change. It is not a decision the board has taken lightly, nor in haste. Regrettably domestic results at the end of last season and beginning of this season have been extremely disappointing''.
Disappointing they say? Where was Tottenham  when Pochettino took over in 2014?
When the Argentine took over the managerial role, the club had managed only two top-four finishes in 22 Premier League seasons.
According to a BBC report, under the Argentine, they achieved that feat in four of his five seasons in charge and reached a Champions League final; the first in the club's history.
Yet for all his success in that time – his tally of 382 Premier League points ranks behind only Manchester City (446), Liverpool (404) and Chelsea (398), the Spurs board decided to fire him because of poor start to the season.
Spurs is currently 14th on the league table after 12 matches.
Just 14th and they chose to sack him with only 12 games played out of 38.
What could have been so wrong for the Spurs board to terminate his appointment when he could have been given some time and space to bring back the old glory?
In football, you can't always win. You win, you lose and sometimes you draw and that is the accepted norm.
Guiding Tottenham to June's Champions League final assured the Argentine of his place in Tottenham history, becoming only the third man to lead the club out in any major European final.
But it is his consistent record over the course of his five years in charge which have placed in a place comparison with their finest managers.
He has taken charge of 293 games in all competitions, making him fourth in the club's all-time list. Only Bill Nicholson (832), Peter McWilliam (505), and Keith Burkinshaw (431) have been in charge for longer. And only the legendary Nicholson (55) has led them in more European games than Pochettino (53).
The 47-year-old has taken charge of more Premier League matches than any other Spurs manager (202) and yet he was humiliated this way.
There is no loyalty in football. Football Managers are treated anyhow.
They are heroes when the teams are doing well, but villains when the results don't go as expected.
When in the summer of 2015/16, Claudio Ranieri led Leicester City to win the Premier League title, he was a hero and celebrated by all. In 2016, he was named the Premier League Manager of the Season, and League Managers Association Manager of the Year.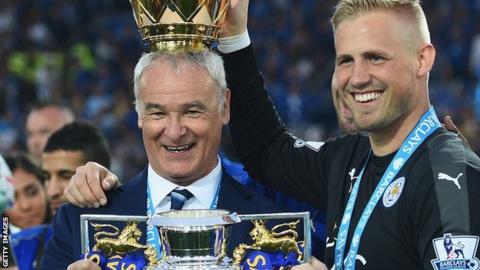 But in Khun Vichai, the owner of Leicester City sacked Ranieri because:
''…he feared his club was sliding towards relegation, and was deeply concerned about the effect dropping into the Championship would have on the club's staff'.
But when he won the league he was the best.
Don't you think allowing him more time and space could turn around things for the team?
When he was replaced with Craig Shakespeare did result improve?
Did they win the league?
There is no loyalty in football. When Manchester United decided to fire David Moyes and replace him with Louis Van Gaal first and Jose Mourihno further down the road, did it change the fortunes of United?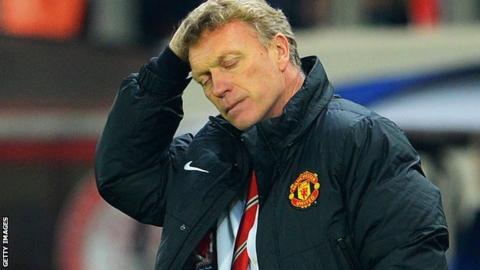 Today United is 7th of the league table and for that matter should Ole Gunnar Solskjær be fired for a poor start?
Mauricio Pochettino will go down as one of the great Tottenham managers and he will be dearly missed by the London club.
Spurs announced the appointment of José Mário dos Santos Mourinho Félix as its new Manager less than 24 hours after Pochettino was fired. Mourinho is not new to the English Premier League. His time with Chelsea and United gives an account of himself.
''The Special One" or the former "Special One'' has a huge task ahead of him. He has to please Spurs fans including Ghana's President, President Akufo-Addo and his Vice Dr. Mahamadu Bawumia.
According to the BBC again, Spurs have never hired a Manager as expensive or demanding as Mourinho, nor spent the kind of money on players that he became accustomed to at clubs such as Real Madrid and Manchester United.
But Spurs have come a long way in recent years under Pochettino. They have a new 1 billion-pound stadium and training ground, and spent four successive seasons in the Champions League.
They now have a European pedigree, and a hugely talented squad.
Mourinho has been out of the game for almost a year but retained a home in London.
His tribulations at Manchester United saw him lose his 'Special One' status, but his many achievements in the game still command widespread respect.
But in all this football does not reward loyalty. Football is not loyal.