Black Stars forward Andre Ayew marked his big 30 today.
A number of people have wished him well on his birthday with various pictures of the Swansea star making the rounds on Twitter.
At Citi Sports, we're marking his birthday a little differently. We've gathered 30 facts about Andre, one for each of his 30 years.
1. Bienvenu
Despite representing Ghana at international level, Andre Ayew was born in France, specifically in Seclin, a small town in Lille. Before he made his first appearance for Ghana, he was eligible to play for the French National team
2. A Black Star
Andre made his debut for the Black Stars against Senegal on August 21, 2007, having been called up to the squad by Ghana's coach at the time, Claude Le Roy.
3. 86 caps
Andre Ayew has earned 86 caps for the national team over the years since his debut. His 85th and 86th caps came in the AFCON 2021 Qualifiers against South Africa and Sao Tome and Principe.
4. Debut delight
Andre Ayew scored his first-ever goal for the Black Stars against Burkina Faso on 19 January 2010 at the AFCON tournament. It was even more special because it was Ghana's winner.
5. 15 goals
Andre Ayew has since scored 15 goals for the Black Stars. His last goal was Ghana's second goal at the 2019 AFCON against Benin.
6. Rising star
He made his professional football debut in 2007 for Marseille at the age of 18, making 13 league appearances in his first season.
7. Club star
He has played for six different clubs across his career; Marseille, Lorient, Arles-Avignon, Swansea City, West Ham and Fenerbahce.
8. Goalfest
His highest scoring season was in 2011-12 season, where he netted 16 times for Marseille in 39 games.
9. Swan for life?
Andre Ayew has been signed by Welsh club Swansea on two different occasions, the first on a free transfer in 2015 before they signed him back from West Ham United for a fee believed to be around £20 million.
10. Welsh goal king
He has so far scored 25 goals for Swansea City since he first moved there, including nine already in the Championship this season.
11. Hammers splurge
Andre became West Ham United's most expensive player (at the time) when he moved them from Swansea for a fee of £20.5 million.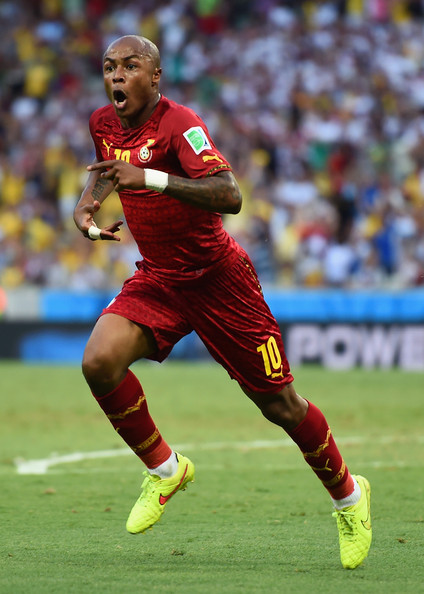 12. Million-pound buy
Andre has commanded a total transfer fee of over £40million  from his moves to West Ham and to Swansea. He started his career at Marseille and moved to Swansea on a free transfer from the French club.
13. Club success
Dede has won four major honours at club level, all at Marseille – two French League Cups and two French Super Cups.
14. Premier baller
He has scored 21 Premier League goals and is the second-highest Ghanaian goalscorer in the league.
15. Goal machine?
Ayew has scored 106 goals for his various clubs in France, Britain and Turkey. He has also played over 400 games in all competitions
16. Loaner 
Andre Ayew has been out on loan to three different clubs over the course of his career, to Arles Avignon and Lorient while at Marseille and to Fenerbache from Swansea
17. Captain fantastic
Ayew led Ghana's U-20 side to a fantastic treble; the WAFU Cup, the AFCON and the World Cup in 2009.
18. Player of the Year
He was named BBC African Footballer of the Year in 2011. That same year he was named Ghana Player of the Year.
19. CAF's Best
Andre has been named in the CAF Team of the Year three times; in 2010, 2011 and 2015.
20. Continental ever-present
Andre has made an appearance at six African Cup of Nations tournaments for the Black Stars; in 2008, 2010, 2012, 2015, 2017 and 2019
21. Eye for goal
Dede Ayew is Ghana's top goalscorer at the AFCON with nine goals.  He was also joint top scorer at the 2015 AFCON with three goals.
22. World stage
He has also been part of the Black Stars' last two World Cup campaigns; in 2010 in South Africa (a year after his U-20 triumph) and in the 2014 World Cup in Brazil.
23. Global scorer
Andre has scored two World Cup goals, both at the 2014 World Cup. He scored Ghana's only goal in the 2-1 loss to USA before scoring in the 2-2 draw with Germany.
24. El Capitan
He was named Black Stars captain by coach Kwesi  Appiah on 24th May replacing Asamoah Gyan. He led the side at the 2019 AFCON in Egypt.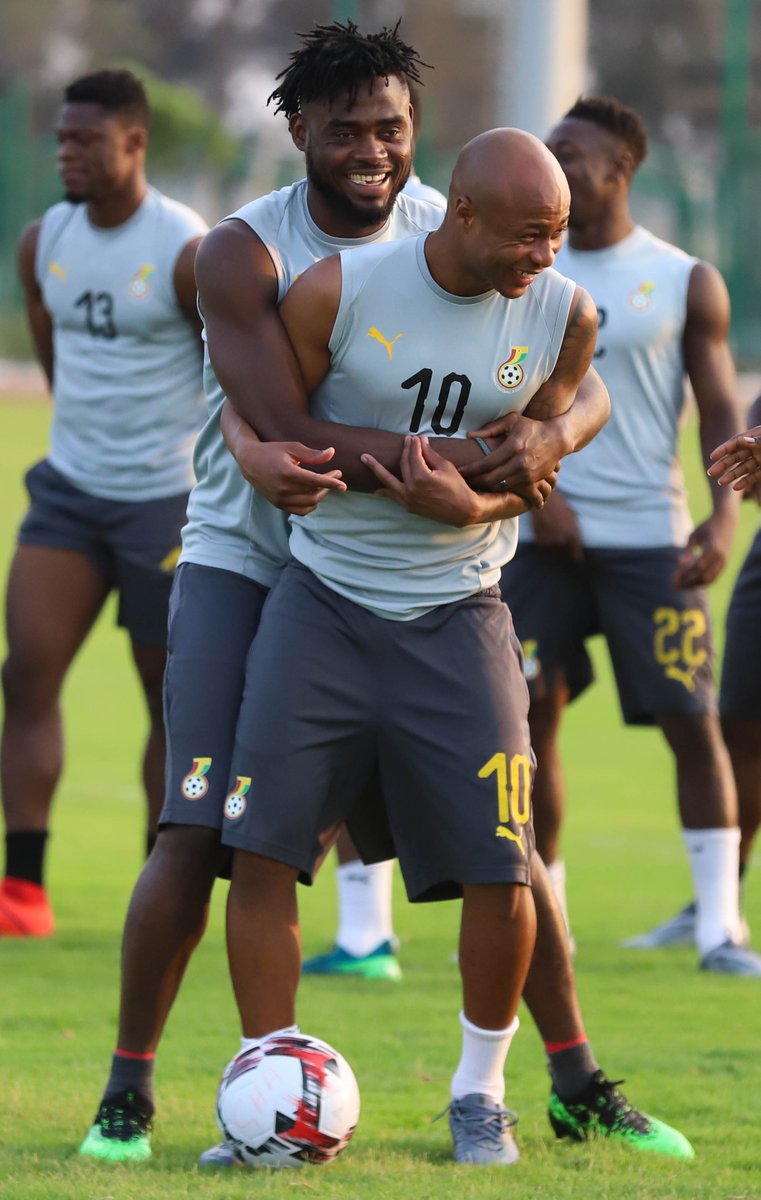 25. Prodigal son
He quit the national team in 2013 having been dropped for that year's AFCON tournament, however, he returned to the squad later that same year.
26. The nearly man
Andre has finished as runner-up at the AFCON with the Black Stars twice, in 2010 and in 2015. He was in the Ghana squad that finished in 3rd place in 2008 as well.
27. By Blood
Andre Ayew was almost destined to go into football as he is the son of three-time African Player of the Year, Abedi Ayew Pele.
28. Family ties
He's the second of his father's four children and is sandwiched between fellow footballers Rahim and Jordan.
29. Husband, Father
Andre is married to Yvonne Ayew and has a daughter named Inaya.
30. Mon nom est?
His full name is André Morgan Dede Rami Ayew. He is usually called Andre Ayew or Dede Ayew.