The Ghana Universities Sports Association Games has officially commenced and will last for 17 days as eleven universities battle it out for supremacy.
The official opening ceremony is scheduled to happen on Monday, January 6, 2020, at the University of Ghana Stadium.
Participating schools will compete in various sporting disciplines including football, basketball, volleyball, netball, track, and field, among other events.
Ahead of the first discipline to start Sunday, January 5, 2020, here are some things to look out for:
The dominance of the University of Cape Coast
The University of Cape Coast are the defending champions and have won the last four editions of the GUSA Games.
Their supremacy cuts across various levels as they have shown character and prepared well for every category of games.
In the previous edition, they emerged as champions by amassing 20 gold medals, 11 silver medals, and 6 bronze medals.
However, this year, they could face stiffer contest as the competition has extended from 8 participating schools to 11 universities.
With the likes of Ghana Institute of Journalism drafted for the first time with Kwame Nkrumah University of Science and Technology making a return after missing the 26th edition.
Can Benjamin retain his title as 100m champion?
The Marine Science student burst into the track and field scenes in 2018 where he led his hall to glory in the 4x100m race.
He has since had a surge in his career where he recently represented Ghana in the IAAF tournament in Doha, Qatar.
He competed in the 4x100m race where Team Ghana couldn't make a podium finish.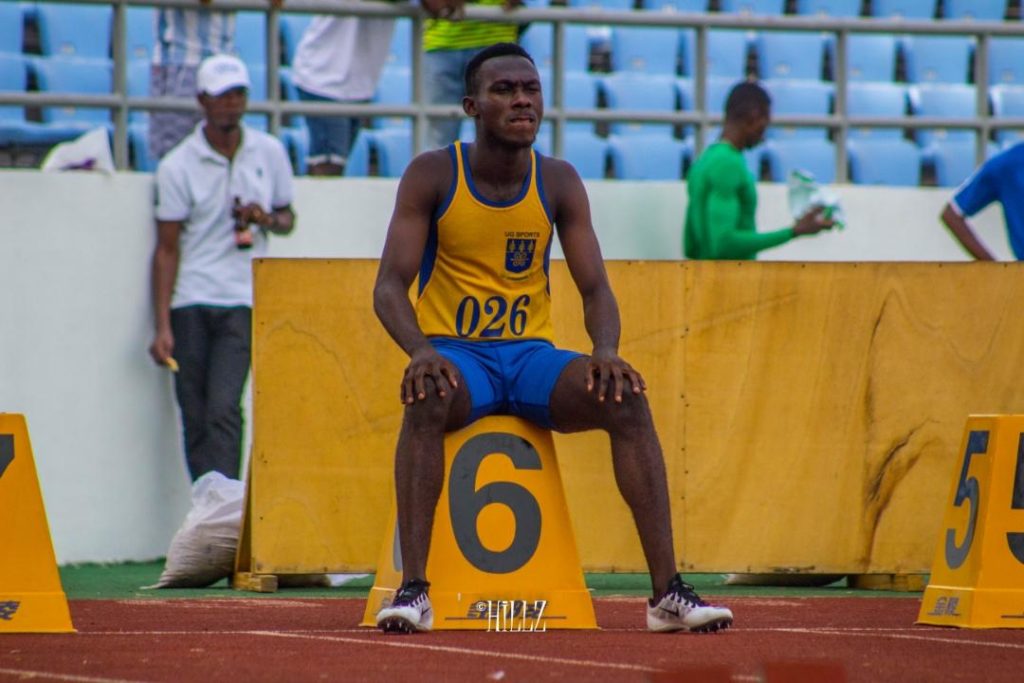 Azar, as he is popularly called is the current 100m champion of the GUSA Games as he eased to victory in the final last year in Cape Coast.
Will GIJ be the surprise package of GUSA 2020?
The Ghana Institute of Journalism (GIJ) are making their maiden appearance in the Ghana Universities Sports Association Games and could be the surprise package of this year's sports gala.
The GIJ will only participate in the men's football, men's basketball and the track and field categories of this year's championship.
Well noted for its production of professional journalists, the football team will commence their appearance with 3 pm kick-off match UHAS.
With the basketball too, they will face off with giants, University of Cape Coast.