16-year-old wonderkid, Mathew Anim Cudjoe, might not have played too many matches for Kumasi Asante Kotoko, but he has firmly established himself as a fans' favourite.
Cudjoe featured for Kotoko in their 2-1 win over Hearts of Oak on Sunday.
He came on in the 73rd minute with the two sides level at 1-1 but his entrance certainly added more bite to the Kotoko attack that had tailed off a bit since they took the lead.
He showed flashes of his brilliance, darting past a couple of players and putting in a cross that was not taken advantage of by the Reds.
Kotoko's fans were definitely pleased with his output and with the Porcupine Warriors snatching a late winner against their fiercest rivals, they were in a giving mood as well.
With the away players showing appreciation to the support from their fans after the game, Cudjoe did a lap of the stadium.
As he went, fans threw down five, 10, 20 and 50 cedi notes to the starlet who gleefully snatched them up in his jersey.
The scene was captured by the lenses of Citi Sports' Yaw Antwi Owusu, who followed the player's progress around the pitch.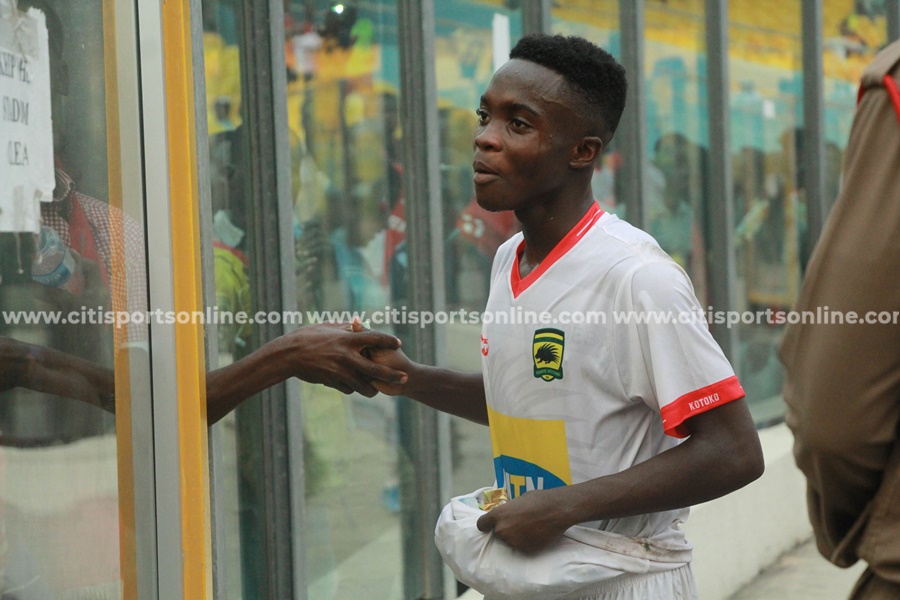 When Cudjoe was done with his lap, his jersey, the front of which was folded up to keep the money secure, was bulging.
Fans continued to throw down the cedi bills which Cudjoe who was already overloaded, couldn't pick up.
He offered a final thanks to the fans before walking back into the dressing room to celebrate with his teammates, much happier and considerably richer than when he stepped onto the Accra Sports Stadium pitch.