As more tributes continue to pour in for former NBA star Kobe Bryant, a lot people are sharing their experiences in encounters with Bryant.
One particularly touching story by ESPN's Elle Duncan which showed Bryant's love for his daughters has sparked a massive trend on social media.
While hosting ESPN's 'Sports Center' "SportsCenter", Elle shared an emotional story of her first meeting with Kobe.
The NBA star had shown particular interest in Elle's baby bump, and was eagerly inquiring "how far" she was into her pregnancy and whether she was having a boy or girl.
When Elle announced that she was having the latter, Bryant, who already had three daughters at the time spoke about the joys of being the father of girls.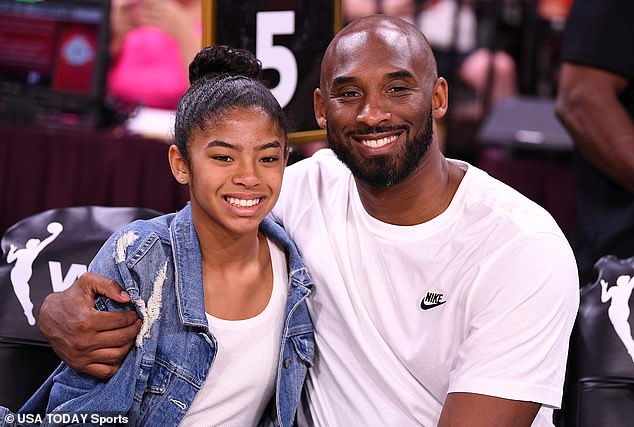 "I would have five more girls if I could," Duncan recalled Bryant saying. "I'm a girl dad."
She broke down on the show as she recalled his words about his daughters, particularly Gianna, who was in the helicopter with him when it crashed.
'When it came to sports, he said that his oldest daughter was an accomplished volleyball player, and that the youngest was a toddler, so TBD. But that middle one, he said that middle one was "a monster, she's a beast. She's better than I was at her age. She's got it," Duncan narrated.
'That middle one, of course, was GiGi. When I reflect on this tragedy, and that half hour I spent with Kobe Bryant two years ago, I suppose that the only small source of comfort for me is knowing he died doing what he loved the most: being a dad. Being a girl dad.'
The hashtag #GirlDad has become a massive trend on Twitter with fathers all over the world sharing pictures of their daughters.