Two South Korean fans have been awarded just over $500 (about $250 each) as compensation for the 'mental anguish' they suffered after Cristiano Ronaldo failed to play for Juventus in a friendly in the country.
They were also refunded for the tickets they bought to watch the match.
Reports earlier indicated that the fans had also demanded 1,000 won each (GH¢4.56) for the ticket commission fee and 1 million won each (GH¢4,560) for  "mental anguish".
Cristiano Ronaldo remained on the bench for the entire duration of the preseason friendly between Juventus and a K-League all-star team, despite having been contracted to play 45 minutes of the match.
The match had also been set to start at 8:00pm but kick-off was delayed by about an hour, with Juventus only arriving at the  Seoul World Cup Stadium at 8:15 p.m.
The irate Korean fans – about 63,000 of them – many of whom had gone to the game to see the forward in action, began chanting the name of Ronaldo's rival Lionel Messi.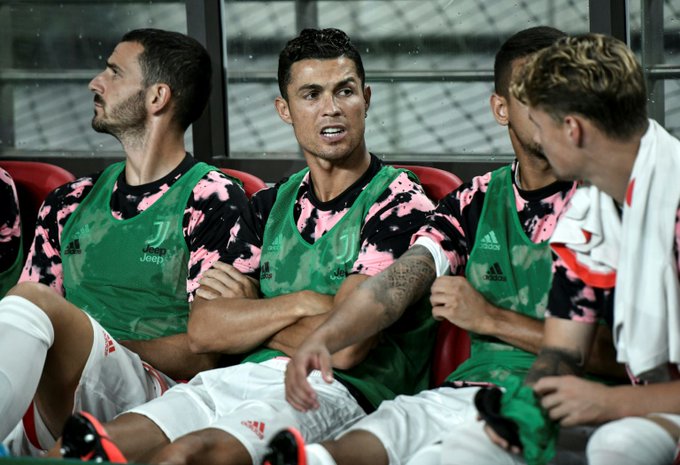 The K League, who manage pro football in South Korea has also sent a letter of protest to Juventus FC for its breach of contract regarding Ronaldo's gametime.
They described the Italian champions as arrogant and irresponsible due to their actions before and after the match in the letter.
Juventus had reportedly demanded that the length of the match to two halves of 40 minutes each and have a 10-minute halftime break, threatening to cancel the match unless the demands were met.
The K-League has also sent complaints to the Serie A and the Asian Football Confederation.
"We've sent a letter to Juventus to protest against the club's breach of contract, including Ronaldo's nonappearance," Kim Jin-hyung, the Public Relations Officer of the K League, said in a press briefing after the game.

"The kick-off time was delayed about an hour and Ronaldo did not play. That's the problem. Juventus had been confident that they could hold the match on time despite their tight schedule."
Ronaldo was also expected to meet the Korean fans after the game but this did not happen either.
The K-League has contacted TheFasta, who set up the match with Juventus, to measure the damage for the breach of contract.
"Ronaldo didn't play, and Juventus didn't hold a fan meeting either. "We will precisely calculate the exact amount of damage and ask TheFesta to pay the penalty."
Lawsuit
The South Korean fans have spoken to a law firm in the capital Seoul, Myungan to initiate the legal proceedings.
"Normally in such cases the plaintiffs will be refunded the price of the tickets, but I put this under a special case since the company, through false advertising, took advantage of the football star's fans," a lawyer from the law firm told Reuters.

"As for the mental anguish part, I'd like to say some of them are raucous fans, the real avid fans. So for them it is very painful because they love Ronaldo and want to protect him, but they can't, given the situation," he added