Paris Saint Germain may have got the upper hand against Borussia Dortmund on Wednesday, but their players weren't content with just celebrating the win.
The star of Dortmund's 2-1 first-leg win, Erling Haaland definitely got under their skin prior to last night's match.
Having scored both goals for Dortmund, Haaland celebrated with his trademark meditation pose.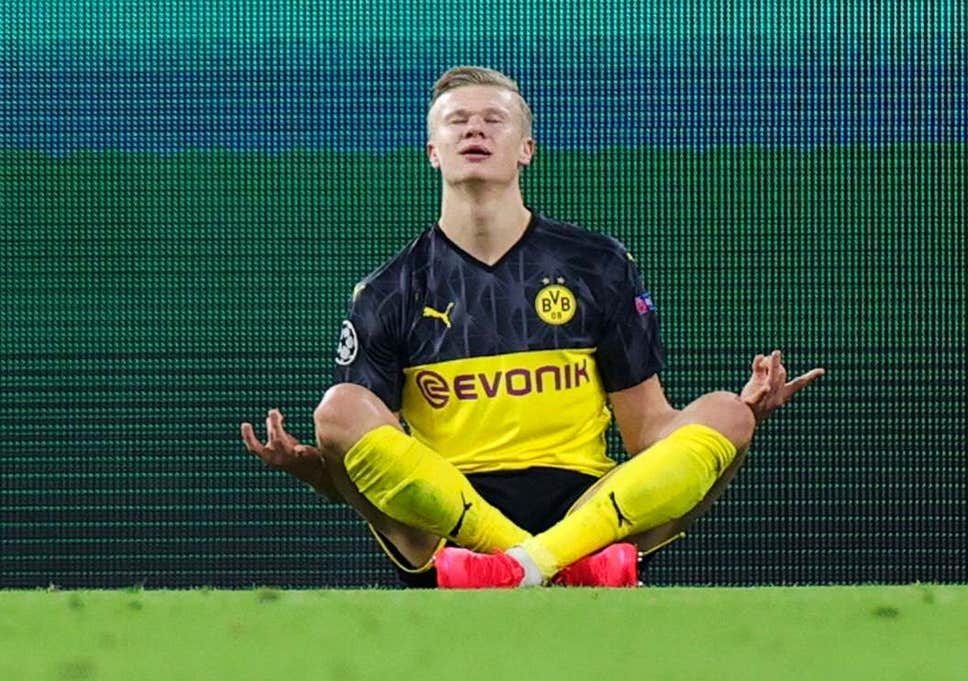 Before Wednesday's game as well, Haaland posted an image of himself in the Paris hotel the German side were lodging at with the caption: "My city not yours."
This clearly incensed the PSG players who did not waste time in getting back at him.
Mbappe and co mocking Haaland's celebration.

Might be jumping the gun a bit here, but I wouldn't mind if this turns into the next generation's Messi vs. CR7 rivalry.

— Jamey Cane – FutEconomist (@FUT_Economist) March 12, 2020
After securing their progress to the quarterfinals of the Champions League, PSG's players trolled Haaland by dropping to the floor in his signature pose.
The PGS players continued their celebrations in the dressing room, led by Kylian Mbappe, as yet again, they all dropped to the floor in the pose.
PSG players really hate Erling Haaland. After doing his trademark celebration on the pitch, they also went to the dressing room and did his iconic celebration.

Elite shithousery or is this childish behaviour from the PSG players? 🤔 pic.twitter.com/WwPlHQBXWC

— FutbolBible (@FutbolBible) March 11, 2020
Neymar also posted a photo of himself on Instagram with the caption: "Paris is our city, not yours"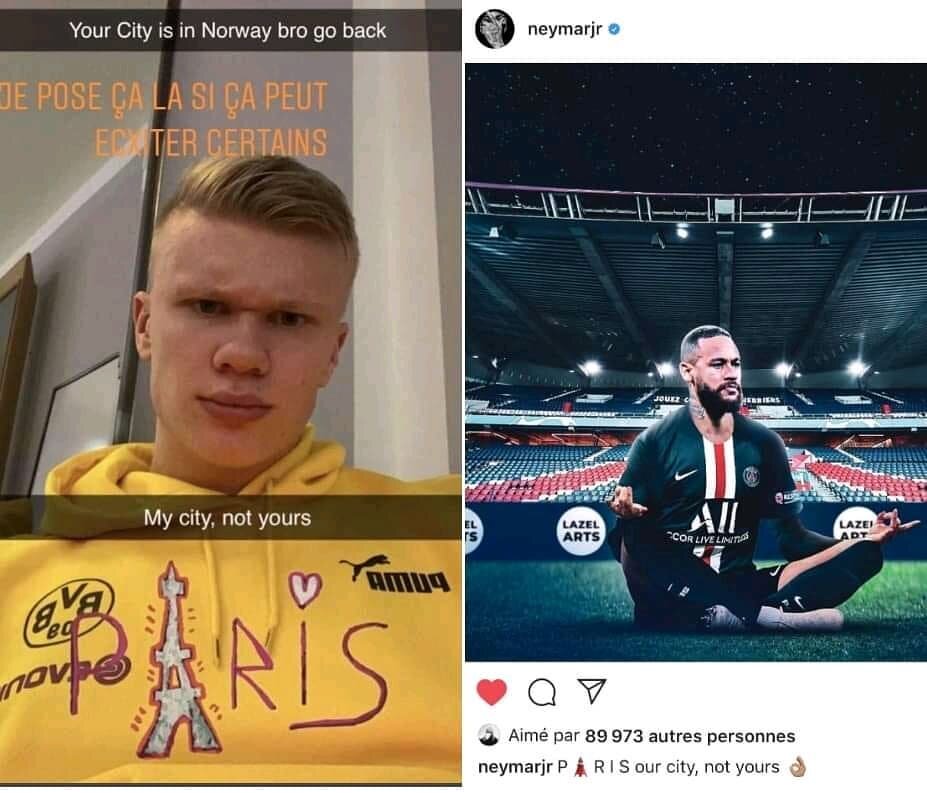 Reaction to PSG's celebrations has been mixed with some people criticising the French Champions for a lack of respect while others said it was all banter.
Petition to make sure Haaland post his celebration when PSG gets trashed by Bayern in the quarterfinals

— Eirik (@Eirik2203) March 11, 2020
Winners get to talk as much trash as they like.

— British Stephen A (@Lukaku1stTouch1) March 11, 2020
Imagine mocking a 19 year old😂 Small club mentality

— Ben🇳🇴 (@ftblbenjamin) March 11, 2020
Small club mentality

— Scott Porter (@Scott_Comedy) March 11, 2020
Over celebrate everything farmers league mentality

— Noah🔴 (@VirgilVanNoah) March 11, 2020
Shithousery right there

— ForFoxSake (@FFSMoAt) March 11, 2020