The Executive Board Chairman of Accra Hearts of Oak, Togbe Afede XIV has made a donation to the efforts to curb the spread of COVID-19.
Togbe Afede donated a number of sanitisers and an amount of GH¢100,000 to two hospitals in the Volta Regional capital, Ho.
The Ho Teaching Hospital received GH¢60,000 while GH¢40,000 went to the Ho Municipal Hospital.
The Agbogbomefia of Asogli State also gave 2,200 hand sanitizers to hospitals and communities in the state.
The donation he said was to aid in efforts to limit the spread of the disease which is wreaking havoc across the globe.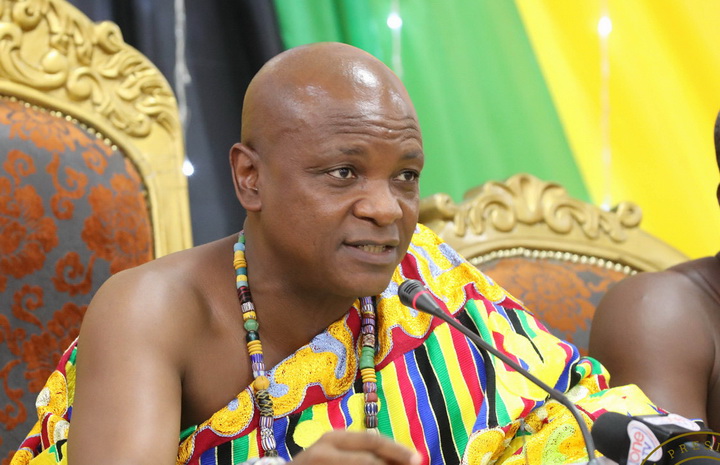 Nearly 400,000 people have contracted the disease worldwide with over 16,000 deaths.
In Ghana, the numbers aren't so severe but so far 132 people have tested positive with three deaths in just a fortnight.
Togbe Afede urged the traditional leaders and the people in these communities to use the funds and the sanitisers to aid the efforts against the disease while also advising them to adhere to the precautionary measures published by the government.
The club also commended Togbe Afede for his actions.
@HeartsOfOakGH applauds our Board Chairman, Togbe Afede XIV for supporting the fight against COVID-19.

🔵💛🔴#AHOSC pic.twitter.com/JdjqCidyhy

— Phobians (@HeartsOfOakGH) March 26, 2020
The world of sport has been brought to a standstill by the pandemic with games in the Premier League, La Liga, the Ghana Premier League and other top leagues around the world suspended.
The Champions League and Europa League finals have also been suspended.
This year's Olympic Games, originally scheduled to start in July in Tokyo have also been postponed until next year.
A number of players, including Juventus duo Paolo Dybala and Daniele Rugani, Chelsea's Callum Hudson-Odoi, Valencia pair Mangala and Garay and former Manchester United midfielder, Marouane Fellaini tested positive for the disease, although many of them have since recovered.
No footballer in the country has been confirmed to have tested positive for the disease so far.