Lionel Messi is one of the highest-paid players in the world and is used to luxury.
However, even by his standards, the $15 million jet, which transports him around, is something out of a billionaire's dream.
Although he leases the plane, Messi has had it customised to make it a home away from home for him and his family.
From outside, the 2004 Gulfstream V plane provides glimpses of the riches within. The tail of the plane has the number 10 inscribed on it; the number Messi has won throughout most of his career for Barcelona and Argentina.
The steps leading into the jet bear the names of Messi's wife Antonella, and three children Thiago, Ciro and Mateo.
The interior of the plane is enough to blow anyone away. It boasts a kitchen, two bathrooms and enough seats to service 16 people comfortably.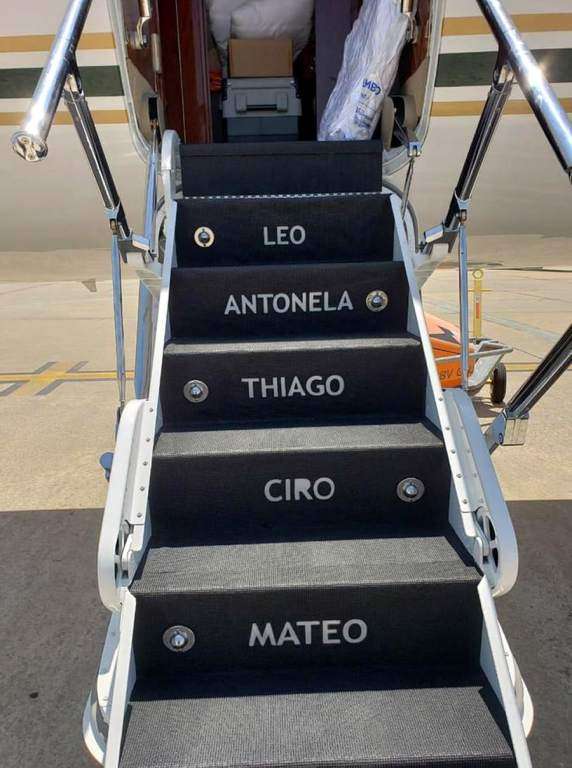 Those seats can be folded to create about 8 really comfy beds.
According to Goal, the Argentine company that made the plane is hoping to attract future wealthy renters who are curious to travel in the plane that carried one of the world's best.