With many football fans around the world looking for a fix following the almost global freeze on the sport due to the coronavirus pandemic, one boy has shown that you can still enjoy the beautiful game, even in your own backyard.
A young Everton fan isn't letting the lockdown bring him down, and has decided to recreate a number of football's iconic goals.
Armed with a ball, a goal, his brother who acted as the goalie, massive talent and great passion for the game, the young fellow takes us through his recreations, some of which are eerily accurate.
The video was posted on Twitter by his father, Sean O'Hanlon and has since gone viral with over 5 million views.
He began with Wayne Rooney's hit from the halfway line against West Ham in 2017, which sealed his hat-trick in that game.
His next effort was Cristiano Ronaldo's famous freekick for Manchester United against Portsmouth in 2008.
Diego Maradona's goal against England in the 1986 World Cup might be one of the most difficult goals to recreate but he gave it his best shot.
Ronaldinho's brilliant toe-poked goal against Chelsea in the Champions League was featured as well
There was no way this effort from Thierry Henry against Man Utd would be left out.
David Beckham was one of the world's best freekick takers in his prime and his goal against Greece was magnificent.
Defenders and goalkeepers dreaded facing Brazil legend, Ronaldo, in his prime and his effort against Lazio was obviously not omitted.
When Robin van Persie took flight for Holland, for a diving header against Spain at the 2014 World Cup, no one expected it to nestle in the back of the net and lead to the recreation in this video.
The video also includes a strike Francesco Totti describes as "one of his best goals ever"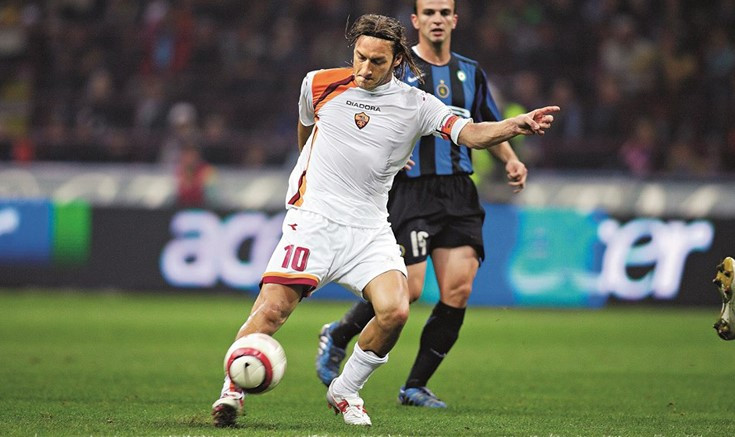 The replica of Ryan Giggs' famous goal against Arsenal included the iconic celebration as well
Of course, no goals video is ever complete without at least one overhead kick and Rivaldo's strike against Valencia was executed to a T.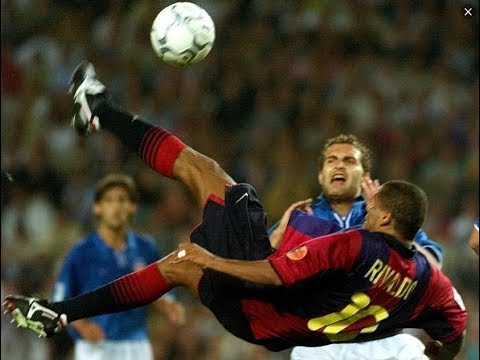 Take a look at the video below:
GOAL OF THE CENTURY. CHOOSE YOU'RE FAVOURITE GOAL! pic.twitter.com/wM2cvnrAgl

— Sean O'Hanlon (@sohanlon23) April 4, 2020