Newcastle got the edge over Tottenham earlier in the season with a 1-0 win in August with a vital contribution from Christian Atsu's contribution as he provided the assist for Joelinton's winner.
The Ghanaian winger was at it again on Wednesday, this time with a controller as he overcame Spurs' Moussa Sissoko 2-1 in a tense encounter during their ePremier League tournament match.
The match was a cagey one early on but Atsu found the opener through Joelinton yet again.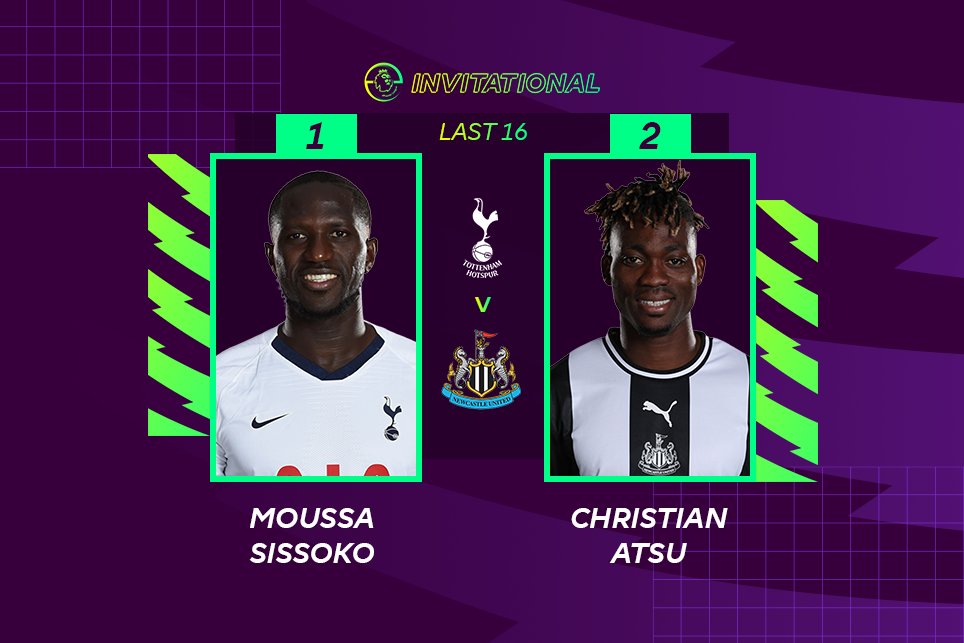 Moussa Sissoko found an equaliser for Tottenham, scoring himself and capping it off with a hilarious celebration.
With the match seemingly heading for a draw, Atsu found an 89th-minute winner to give Newcastle yet another win over Spurs this season.
Atsu will now face Liverpool's Trent Alexander-Arnold in the quarter-finals after he beat Man Utd's Tom Grennan 5-1.
Take a look at the scenes from the game including the late winner:
Joelinton scores against @SpursOfficial… again! 💪@ChristianAtsu20 has @NUFC 1-0 ahead at half-time

Will @MoussaSissoko recover and snatch a win against his former club? 🤔#ePremierLeague pic.twitter.com/oPT2sfrSNr

— Premier League (@premierleague) April 22, 2020
It's happened! @MoussaSissoko has scored for @SpursOfficial against @NUFC at St. James' Park!

And look at that celebration 👀🙌#ePremierLeague pic.twitter.com/EJi2yX6j5y

— Premier League (@premierleague) April 22, 2020
SCENES! @NUFC grab an 89th-minute winner! They win 2-1! 💥@ChristianAtsu20 will face @LFC (@trentaa98) in the quarter-finals 👀#ePremierLeague pic.twitter.com/r1lIJ7F8ye

— Premier League (@premierleague) April 22, 2020
Here are some of the reactions to Atsu's win:
Christian Atsu,
Oh he is so wonderful
When he scored a goal,
Oh it is beautiful, magical
When he runs down the wing he's as fast as lightning, it's frightening and he makes all the other boys go:
DU DU DU DU DU DU DU DU DU DU DU DU DU DU DU DU DU DU https://t.co/z7KxwrIziC

— SCHÄRIZARD🇸🇦 (@Toon_Scharmy) April 22, 2020
Atsu dey play defensive, counter nkoaaaa that's all chale Lmaooooo, game centre tactics nono😂

— . (@YoKwesi__) April 22, 2020
Atsu dey show say he be from Ghana ampa, he dey do am one goal project. Ghana Blackstar ways😂😂😂🇬🇭🇬🇭🇬🇭

— . (@YoKwesi__) April 22, 2020
Bottlers in real life, bottlers on fifa. Oh Spurs never change

— Arohan (@arohazard) April 22, 2020
GET IN CHRISTAN!!!

— العقعق (@The_Magpies_) April 22, 2020
Trent is about to face a real gamer

— 89 Savage 🇬🇭 (@sammQuan) April 22, 2020
Enjoy @ChristianAtsu20 skipping celebrations and replays. Means business that man

— Nick French (@NickFrenchNUFC) April 22, 2020