Didier Zokora, a former national teammate of Didier Drogba has said the Association of Former Ivorian Footballers rejected his candidacy for FA President in the recent election because of a lack of respect shown to them by the former Chelsea star.
None of the 14 members of the Association voted for Drogba in the recent polls, with 11 of them backing his rival, league president Sory Diabate, while three persons abstained.
According to Zokora who also played in the Premier League with Drogba, though he featured for North London club Tottenham, Drogba has consistently disrespected them despite being the Association's honorary President.
He added that Drogba has never attended a single one of the Association's meetings nor did he inform them of his intention to contest for the Football Federation's Presidency.
"What we are saying is that Didier Drogba, as honorary president of the Association has never been present at a single meeting. He did not even inform us of his candidacy for the presidency of Fif. It's a huge disrespect," Zokora is quoted as having said on Radio Jam by Afrik Foot.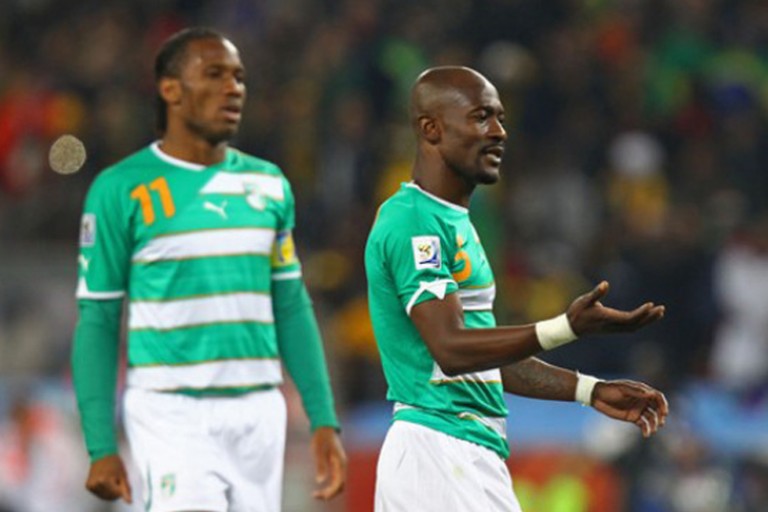 He added that Drogba's ideas were not convincing and would not benefit Ivorian football.
According to him, Sory's experience in football administration made him a more qualified candidate as Drogba had not even surrounded himself with people who have in-depth knowledge about the game in the country.
"Drogba's program is not convincing because it doesn't make the most of Ivorian football. Mr Sory Diabaté offered us a very interesting project and that's why we support him. Also, Drogba is not even surrounded by people who have deep knowledge of Ivorian football. Mr Sory Diabaté has a better grasp of the subject than Didier Drogba," Zokora added.
The results of the election, which was done via video conferencing, has reportedly sparked a massive debate in the Ivory Coast.
Drogba had been the massive favourite going into the polls, particularly after experienced administrator Eugene Diomande withdrew from the race and publicly backed the former Ivorian captain.
He had also been endorsed by 48 professional clubs in the country.
According to Afrik Foot, Drogba will hope to have better luck when members of the Active Footballers Association, the coaches, referees and the physios also cast their votes.
"I want to get more involved. I think more and more about it. I know Ivorian football, I have played in selection for years and I invested in Ivorian football lately," Drogba recently said about his ambitions.
The three are vying to replace Augustin Sidy Diallo as President.
The Ordinary General Assembly of the Ivorian Football Federation (Fif) is set for Saturday, May 16, 2020.