The 2014 Copa del Rey final was iconic for several reasons.
Firstly it featured Spain's two biggest clubs; Real Madrid and Barcelona, in a tense encounter that was decided by a late goal. And what a goal it was.
With the match finely poised at 1-1 after 84 minutes played, Real Madrid left-back Fabio Coentrao passed the ball along the sideline to Gareth Bale.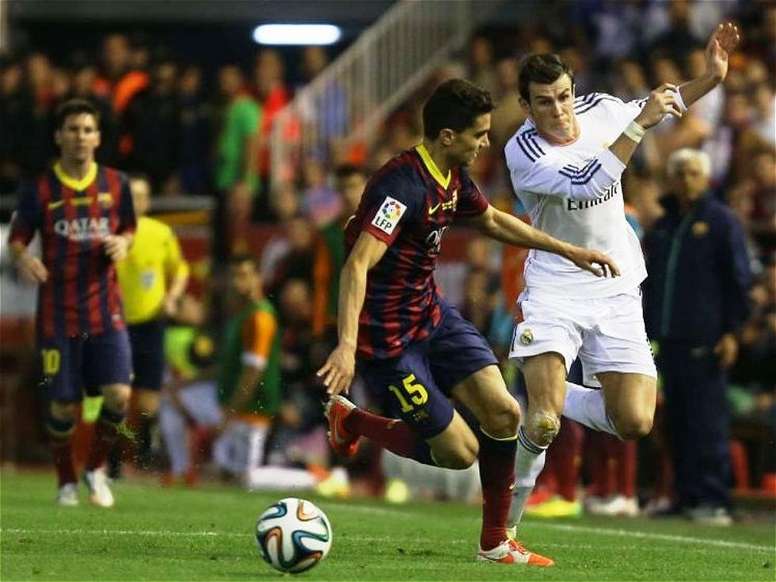 Bale knocked the ball first time beyond Barcelona defender Marc Bartra who nudged him off the pitch and into the technical area.
While his teammates and manager appealed for a foul, Bale just kept running, past Bartra who was in a better position.
He streaked past the Barca defender who was visibly struggling to keep up and even when Bale took a poor touch, Bartra couldn't make ground, and the Welshman slipped the ball past the goalkeeper to give Madrid the win.
The response was astounding with Real Madrid players and fans stunned by what they had just witnessed.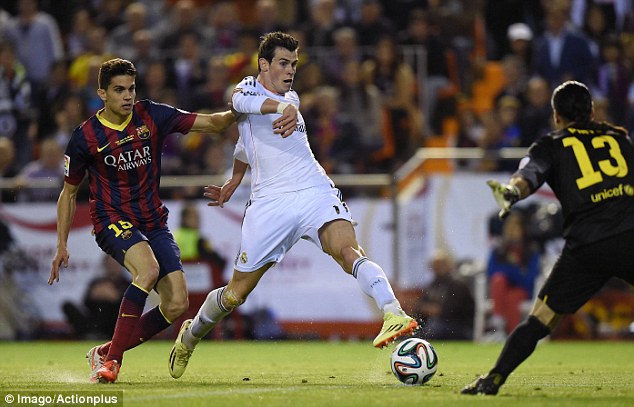 Cristiano Ronaldo, who was watching from the stands as well, went berserk as he celebrated the goal.
The world's fastest man, Usain Bolt was in awe of Bale's goal calling the winger the fastest player in the world.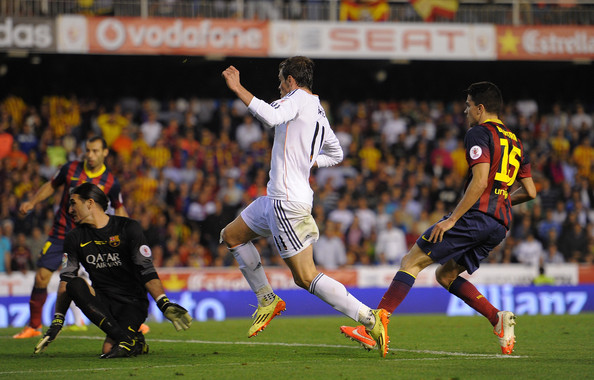 "A goal any sprinter in the world would like to score… he's the fastest footballer in the world," he tweeted.
Bale's teammate Xabi Alonso said the goal was one of the best things he had ever seen.
"I don't think I've seen anything like it. It looked like the ball was going out and he was under pressure – he ran off the pitch to keep it in. It was just amazing," he said after the game.
Bartra was never the same after that night and make later moves to Dortmund and Real Betis.
Take a look at the goal below: