Many players are finding ways to stay in shape and regain fitness as leagues across Europe contemplate the resumption of their campaigns in the coming months.
With lockdowns still in place across parts of Europe, football stars are spending more time with their families.
Juventus forward, Cristiano Ronaldo has found a way to do both.
The Portuguese superstar had been in his hometown of Madeira but returned to Turin after Juventus started individual training.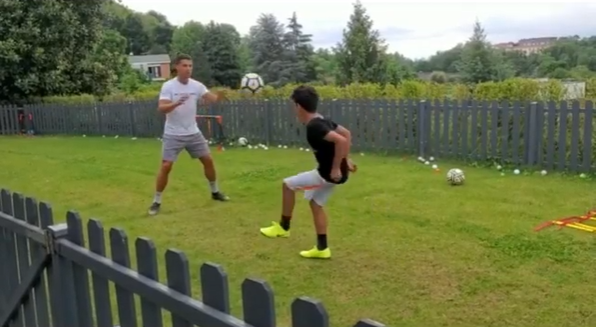 However, due to the directives, Ronaldo has to stay in isolation for two weeks before he'll be allowed to rejoin his teammates.
He isn't letting the time go to waste though as, in a video posted on his Instagram page, he can be seen doing some kickabouts with his son, Cristiano Junior.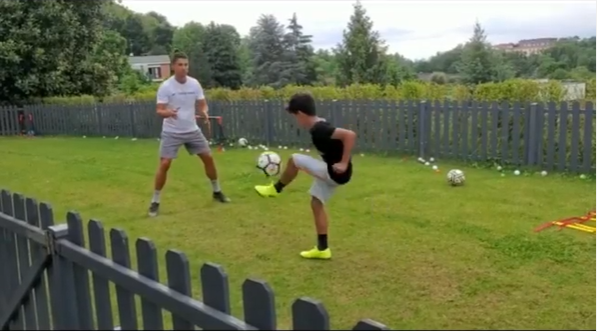 The pair took turns to throw the ball to each other while the other person kicked it back.
Ronaldo also Snr kept shouting encouragement to his son as they trained in their backyard
The video was accompanied by the caption "Like father, like son. Happiness above all."
Clubs in Italy will be allowed to return to team training from May 16 with the Serie A hoping to complete the current season in the next few weeks.
Take a look at the video below:
View this post on Instagram