On this day 10 years ago, the Black Stars of Ghana sent the United States of America packing as they beat them 2-1 at the Royal Bafokeng Stadium, Rustenburg in the round of 16 of the 2010 FIFA world cup.
This put Ghana on the same page of history as the third African country to reach the quarter-finals of the FIFA World Cup.
Carrying the hopes of Africa, the Black Stars of Ghana met familiar foes, the United States of America in the round of 16, hoping to make it to the quarter-finals for the very first time.
Ghana started the game very brightly and was rightfully rewarded in the 5th minute of the game. Following an error by Ricardo Clark, Kevin-Prince Boateng picked up the ball, run towards the edge of the penalty area and released a shot with his left foot which found the bottom corner of the net.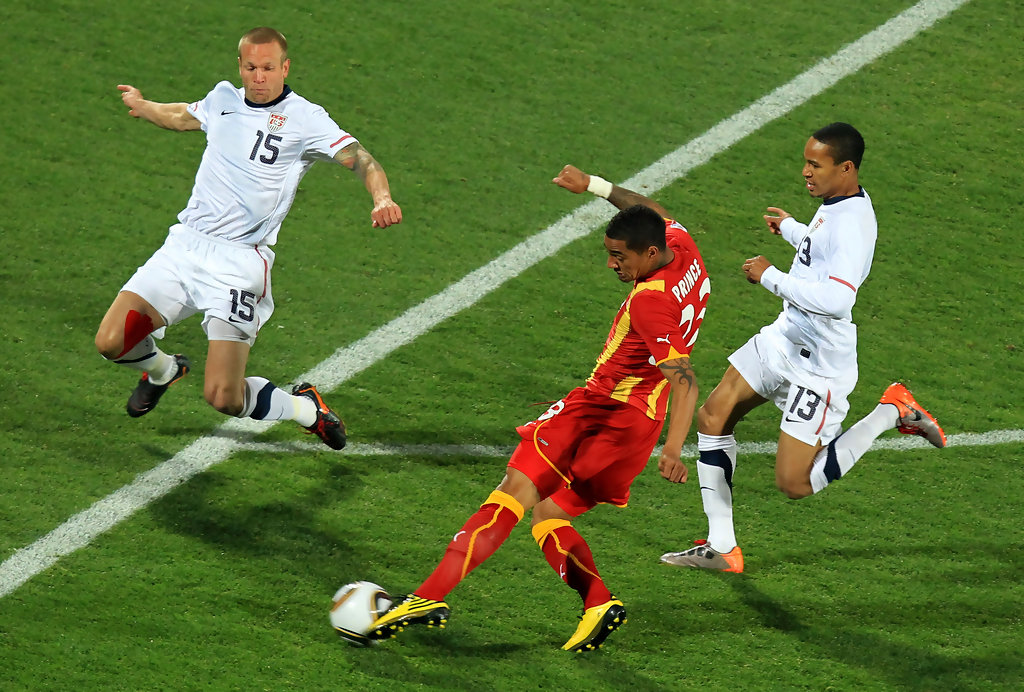 The Americans got their noses back into the game when Jonathan Mensah fouled Clint Dempsey. Landon Donovan took the responsibility to take the spot-kick and rightfully dispatched the ball into the net of Richard 'Olele' Kingson on the 62nd minute.
A series of missed chances and the heroics of 'Olele' kept the Black Stars in the game. The game subsequently went into extra time.
Gyan and Ghana would go on to make history early in the first half of extra time as he struck the Africans into the lead.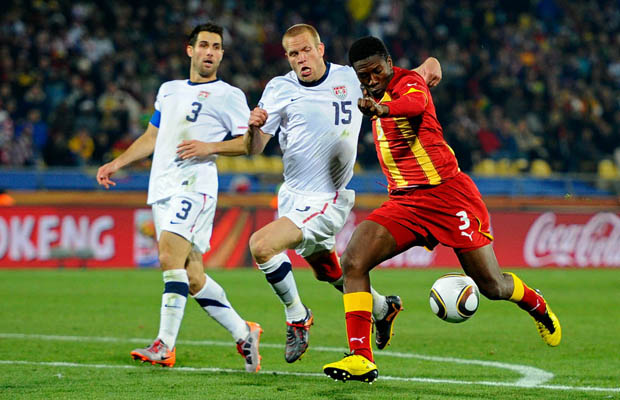 The Ghanaian striker grabbed a long through-pass, chesting the ball down, holding off two defenders of the American team. He then released volley that would set the tone for what was indeed an upset.
The Black Stars had won, Africa's hopes kept alive.
Watch the video here: