When it comes to football family royalty, Ghana is quite blessed with those. The stories of the Ayews is perhaps the most popular one, with as many as five Ayews representing Ghana's national teams to the highest level.
Abedi Ayew Pele and his brother, Kwame Ayew, played for Ghana in the 90s with Abedi's children, Rahim Ayew, Andre Ayew and Jordan Ayew all representing Ghana at the world cup.
Andre, like his father, is captain of the Black Stars while Jordan is the team's top striker now.
Then there is the Gyans.
Baffour Gyan was one point Ghana's top striker, playing over 25 times for the Black Stars. But it is his younger brother, Asamoah Gyan, who will go down in history as Ghana's greatest ever striker. And if that stokes any argument, what can't be disputed is that he is Ghana's all time top scorer with 51 goals.
While the relations of these players are well-documented, here is a list of Ghanaian players that you probably didn't know were related or that you were unclear of how they are related:
Stephen Appiah and Emmanuel Armah 'Senegal' (Cousins)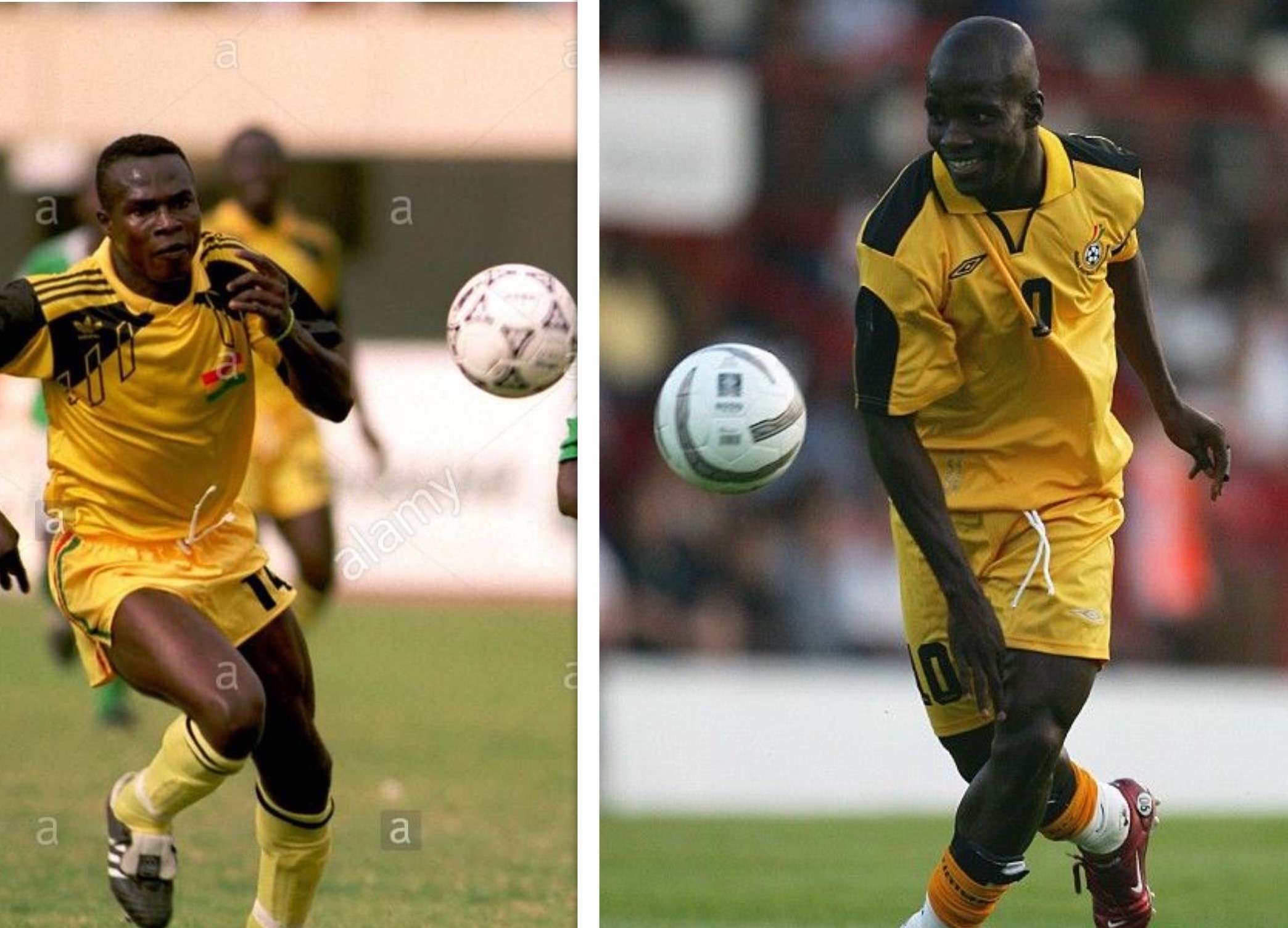 Former Black Stars captain, Stephen Appiah, is one of Ghana's most respected players, leading the country to its first world cup appearance in 2006. But long before he was churning out dazzling performances in midfield, his cousin, Emmanuel Armah, had done it in defense for the Black Stars, with his famous performances coming in the Africa Cup of Nations in 1992 where he earned the nickname "Armah Senegal."
Appiah and Armah's mothers are sisters, with Stephen's mother being the older one.
Mubarak Wakaso and Alhassan Wakaso (Brothers)
Mubarak Wakaso's exploits with the Black Stars is a familiar sight, having played a crucial role for the team since becoming an integral member of the squad since AFCON 2013. Wakaso has played 58 times for the Black Stars since making his debut in 2012. He is currently on the books of Chinese side Jiangsu Suning.
His younger brother, Alhassan Wakaso, has done well for himself playing mostly in the Portuguese league and currently on the books of Vitoria Guimaraes. He has made one appearance for the Black Stars.
Mubarak is the older brother of Alhassan.
Richard Kingson and Laryea Kingston (Half-Brothers)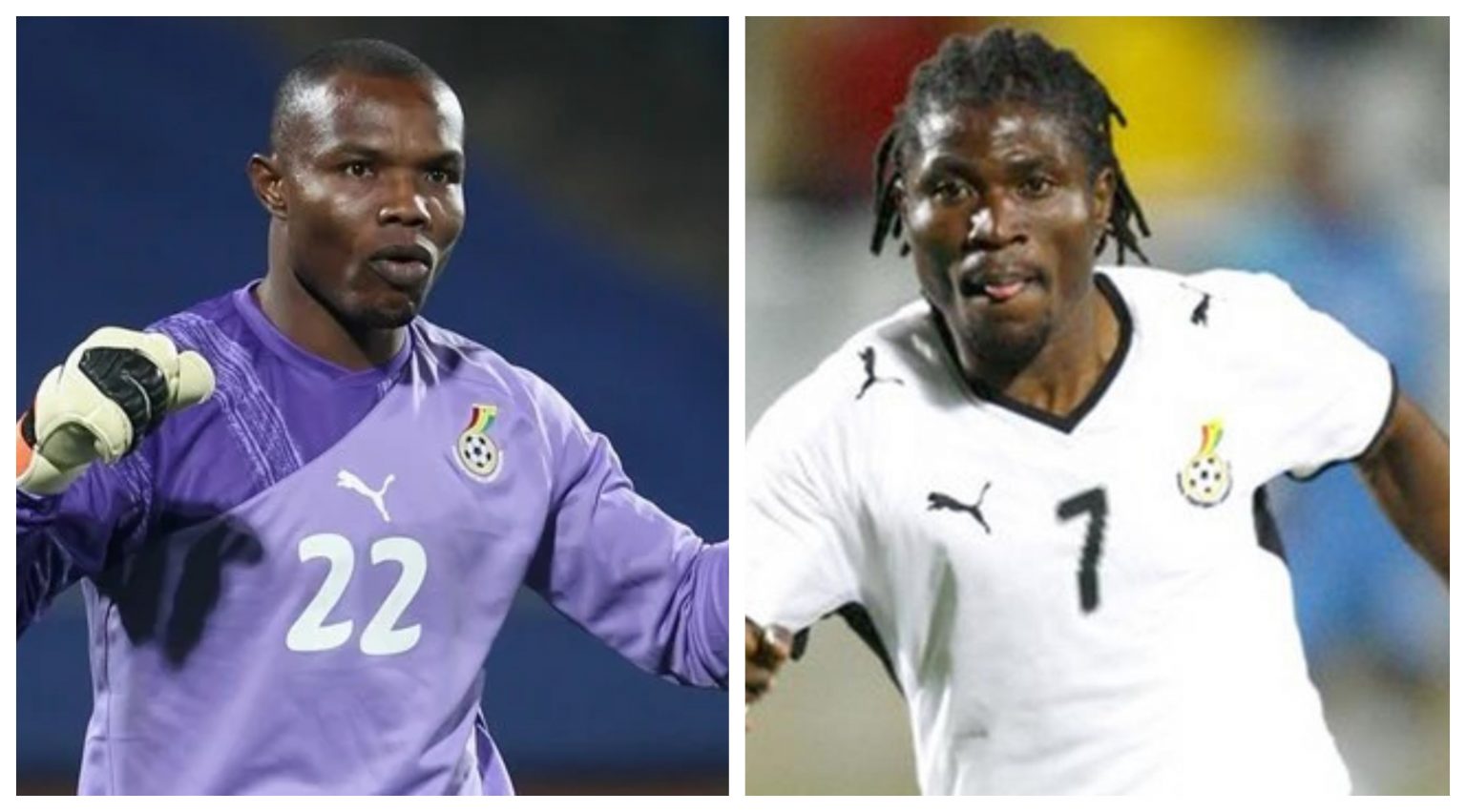 Laryea Kingston and Richard Kingson have both have successful careers with the Black Stars with Richard, quite simply going on to become the most successful Ghanaian goalkeeper in history.
While Laryea's career with the national team isn't as stellar, he achieved great success at junior level with Ghana's U-17 and U-20 teams.
Laryea and Richard are half-brothers, sharing the same father but different mothers. The difference in spelling in their last names was as a result of a mistake from the Ghana Football Association in spelling Laryea's last name. He later said in an interview that the correct spelling of their family name is Kingson with no 't'.
Sulley Muntari and Muniru Muntari (Brothers)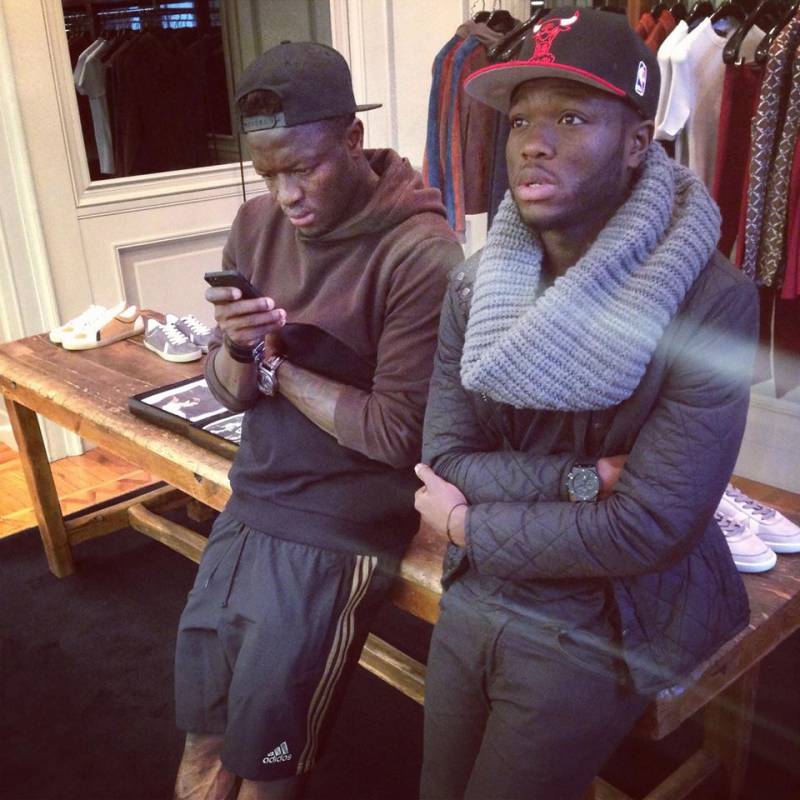 You know Sulley Muntari as one of Ghana's most accomplished footballers, playing for the likes of Inter Milan and AC Milan in his illustrious career.
His younger brother, Sulley Muniru, has also done fairly well for himself, mostly playing for Romanian giants CFR Cluj. He has however yet to play for the Black Stars of Ghana at age 27.
Daniel Amartey and Emmanuel Amartey (Brothers)
Daniel Amartey is a Premier League winner with Leicester City and was one time a key member of the Black Stars. Major injuries in the last two years means you have barely heard of him play in recent times but the Amartey name is still very much relevant in Ghana, thanks to his younger brother, Emmanuel Amartey, who plays and captains Ghana Premier League side Accra Great Olympics.
Noah Martey and Simon Martey (Brothers)
Noah Martey is one of the best midfielders in the Ghana Premier League, winning the league with Aduana Stars in 2017, a year after he joined from Bechem United.
His brother, Simon Martey, also plays in the Ghana Premier League for Inter Allies.
Isaac Boakye and Kofi Nti Boakye (Brothers)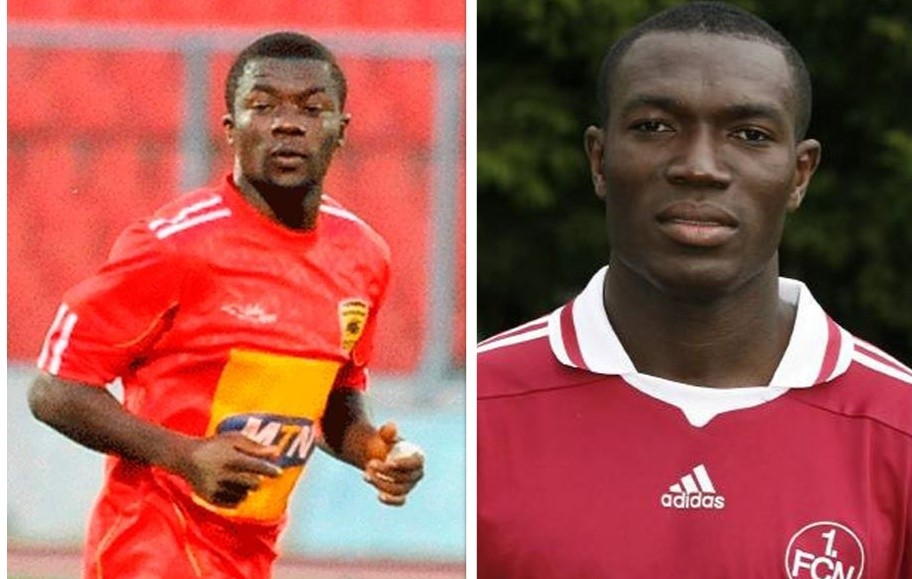 Isaac Boakye terrorized Ghanaian defenders in the early 2000s representing Kumasi Asante Kotoko. He also played for the Black Stars of Ghana with his most famous performance coming against Burkina Faso in AFCON 2002 when he came off the bench to score a brace against the Stallions. He would go on to play for Wolfsburg in the German Bundesliga.
His younger brother, Kofi Nti Boakye, didn't quite reach the levels of his older brother but he did play for Kumasi Asante Kotoko for one season when he joined them from Heart of Lions in 2012.
Hans Adu Sarpei and Hans Nunoo Sarpei (Uncle and Nephew)
Hans Adu Sarpei is a Bundesliga legend, playing for the likes of Wolfsburg and Schalke 04 at his prime. But he is also a bit of a Black Stars unsung hero. He played for Ghana at two world cups in 2006 and 2010, representing Ghana 36 times overall.
His nephew, Hans Nunoo Sarpei, on loan at Greuther Furth from parent club Stuttgart, will hope to follow in the footsteps of his uncle as he is still only 21 years old.
Jerry Akaminko and Gordon Akaminko (Brothers)
Jerry Akaminko has played over 10 times for the Ghana National team but it's his exploits in Turkey where he played for 5 different clubs that has set him apart.
His younger brother, Gordon Akaminko, started out at Heart of Lions, same place Jerry started out. He now plays for Ghana Division 1 side Tema Youth.
Joseph Esso, Eric Esso, Israel (Brothers)
Many Ghana Premier League fans would be familiar with the name Joseph Esso. He is the leader of the Esso Wolf Pack, snarling around defenders in the Ghana Premier League for Hearts of Oak.
His brother, Eric Esso, plays as a midfielder for another Ghana Premier League side, Ashanti Gold.
The Essos have a younger brother, Israel Esso, who has also taken up football.
Honorable Mentions:
Liberty Professionals Mubashar Issah is the younger brother of Ghana midfielder, Kamal Issah, who plays for Turkish club Istanbulspor.
Aduana Stars captain, Elvis Opoku, plays in the same team as his younger brother, Charles Gyamfi Camara.