Ronaldinho was the player Man Utd desired but eventually didn't get.
It was a transfer that was expected by fans, the player and even Man Utd manager Alex Ferguson but United somehow missed out on the Brazilian.
Ferguson admitted in an interview with News of The World that he had been disappointed not to sign Ronaldinho, laying the blame at the feet of then-Chief Executive Peter Kenyon.
"It was disappointing not to get Ronaldinho. There was a problem with his brother, who was his agent, but Peter Kenyon, who was chief executive then, didn't get the job done."
"There have been others – like Alan Shearer and Paul Gascoigne – but we did get Eric Cantona for example."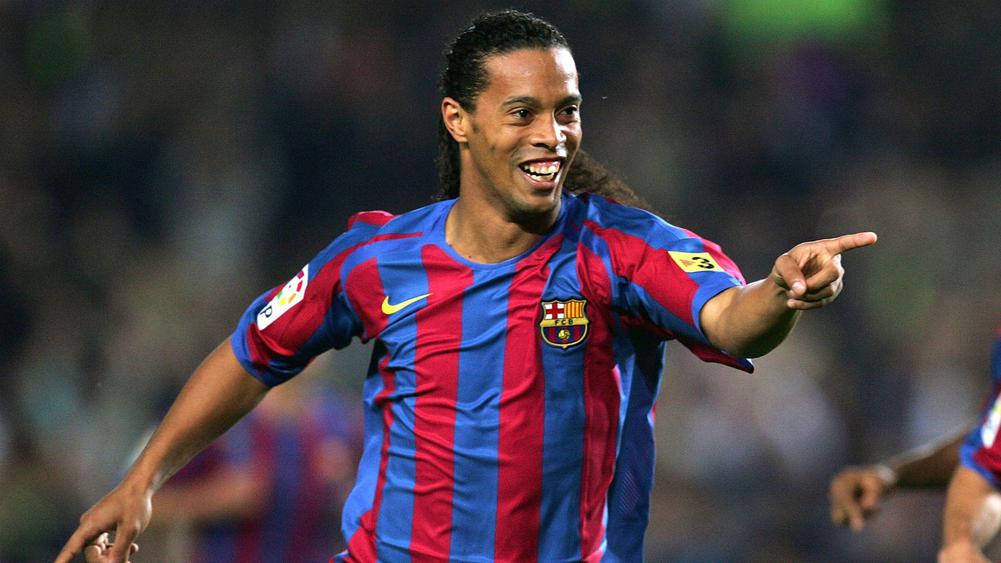 United were favourites to prise Ronaldinho away from PSG but he ended up moving to Barca, after the Catalan club, who had agreed to sign Beckham from United, failed to seal the deal for the Englishman.
Then candidate for the Presidency at Barcelona, Joan Laporta told Marca that Beckham had been their prime target that summer. However, missing out on him meant they had to do what they could to get Ronaldinho.
"It was between Beckham, Ronaldinho or [Thierry] Henry," Laporta said.
"But they used us and in the end [Beckham] signed for Madrid. We met at Heathrow Airport and signed a document which said that they would sell him to us if we struck an agreement with the agent.
"However, we didn't manage to do that. We went to Nice and stayed with him and he said he would think about it. We got fed up of waiting on an answer, so we signed Ronaldinho instead."
Beckham also moved to Barcelona's rivals, Real Madrid.
Ronaldinho was named the World Footballer of the Year in 2004 and 2005, winning the Ballon d'Or in 2005.
So how did Man United miss out on such a big move when everything seemed in their favour?
Peter Kenyon explained that although Ronaldinho was a great talent at the time PSG were demanding money United were not ready to pay.
"We did try really hard for Ronaldinho and in the end, we offered what was a load of money even by our standards and there came a point," he said.
"Getting the player just for the amount of money paid didn't sit well at United. There was a decision that if he is right and we do want him we will pay because we could. It crossed the line and on reflection – and this is not about his ability – it turned out to be a great decision."
So who did United get instead? Well, a young Portuguese player called Cristiano Ronaldo.
Man United's initial plan was to sign Ronaldo and loan him back to Sporting Lisbon, however after he impressed in a friendly against United, Ferguson was desperate to have him in the side as soon as possible
"I got a call at half-time saying, 'Rather than leave him here, can we take him home please?'" Kenyon said.
"So the team left the next day and I stayed to do it. That's where Alex was absolutely amazing. He sold Manchester United better than anybody. He never over-promised but he got people wanting to be there."
Not the worst alternative for Man United.