Lionel Messi recently became one of the few players to reach and surpass the 700-goal mark in his career.
It's not surprising that the Barcelona star, given his amazing scoring record, has found the net consistently against every team he has faced, well almost every club.
Messi has faced 78 different teams throughout his career and found the net against 68 of them.
10 teams have been defensively astute enough not to let the Argentine magician add to his massive tally against them.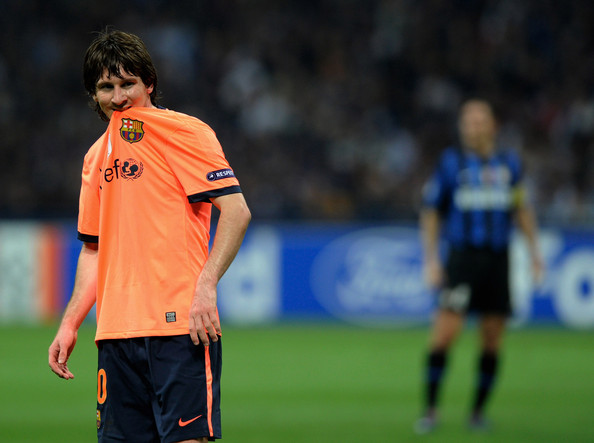 The most high profile of these sides is Inter Milan, who Messi has failed to score against in four encounters, including three times in the 2009/2010 season, when Mourinho's Inter beat Barcelona in the UEFA Champions League semis en route to the title.
The other teams he has played against but not scored against include Rubin Kazan, Xerez, Benfica, Udinese, Murcia, Cádiz, Napoli, Al Saad and Gramenet.
The encounters span across La Liga, the Champions League, the Copa Del Rey and the Club World Cup.
Chelsea were on this list until recently when Messi scored in a 1-1 draw at Stamford Bridge a few years ago.
Messi will have a chance to add Napoli to his highlight reel when they face each other in the second leg of their Round of 16 tie in August.
All the teams Messi has faced but not scored against