Spanish champions Real Madrid topped the list of the world's most valuable clubs yet again despite a significant drop in value from 2019.
Real's drop in worth by about £205 million saw Barcelona close the gap on them to about £6 million in the last year.
The capital side still topped the list with a value of £1.286 billion in 2020.
They are closely followed by their fiercest rivals Barcelona who saw a rise in their value by about £18 million, with Premier League club Manchester United a little further back in third place with a value of £1.190 billion.
United remain third on the list despite a fall in their worth by almost £143 million since 2019.
However, Liverpool are hot on their tail after the Premier League and European Champions recorded a £64.3 million rise.
Manchester City round out the top five as the final club to be worth over £1 billion.
The only Bundesliga club on the list, German champions, Bayern Munich are now worth £957 million after a £233 million fall in value.
The top 10 is rounded out by French champions, PSG, Chelsea, Tottenham and FA Cup winners Arsenal.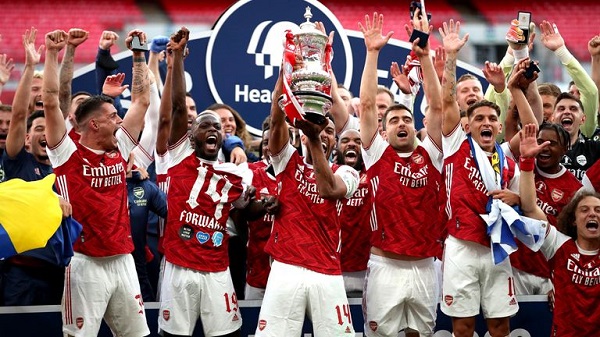 The list was put together by Brand Finance Review who also reported that the effects of the COVID-19 pandemic caused the total brand value of the top 50 clubs to decrease for the first time in six years.
Below is the full list
1. Real Madrid – £1.286 billion (£205 million fall from 2019)
2. Barcelona – £1.280 billion (£18.1 million rise)
3. Manchester United – £1.190 billion (£143 million fall)
4. Liverpool – £1.143 billion (£64.3 million rise)
5. Manchester City – £1.018 billion (£118 million fall)
6. Bayern Munich – £957 million (£233 million fall)
7. Paris Saint-Germain – £876 million (£48 million rise)
8. Chelsea – £859 million (£17 million fall)
9. Tottenham Hotspur – £710 million (£23.5 million rise)
10. Arsenal – £651 million (£150 million fall)