The debate over who is better – Cristiano Ronaldo or Lionel Messi – shows no signs of ending.
Every week fans go back and forth on Twitter and Facebook over which of the two is greater, with the debates often favouring whoever is in form at that particular moment.
In terms of team and individual awards, both players have attained levels of success others can only dream of.
Messi has won the Ballon d'Or six times, one more than Ronaldo while the Portuguese has won two The Best FIFA Player awards in the last four years.
The stats don't make deciding any easier as there isn't much between them.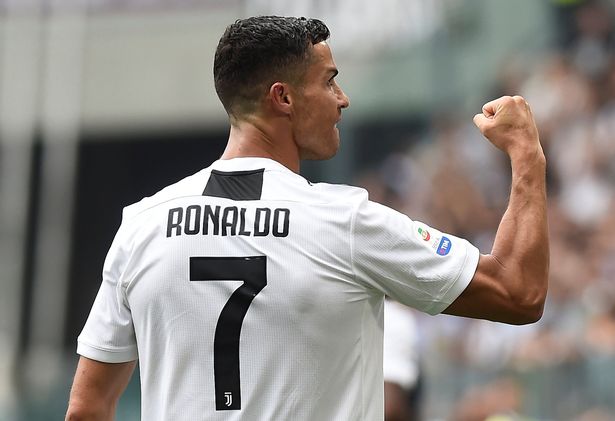 Wayne Rooney played with and against Ronaldo several times over the course of his career and also had a few encounters with Messi as well.
While Rooney acknowledges that Ronaldo is a superb player, he believes that Messi is a level above.
"Ronaldo wasn't as focused on goals when we started playing together but you could see that all he wanted was to be the best player in the world," Rooney wrote in the Sunday Times.
"He practised and practised and began to produce. Cristiano has become an incredible scorer and he and Messi are arguably the best two players the game has seen.
"Ronaldo is ruthless in the box, a killer. But Messi will torture you before he kills you. With Messi you just get the impression he is having more fun. Those two have completely changed the game in terms of goalscoring numbers and I don't think they'll ever be matched."
His comments are the latest in support of Messi in the neverending debate.
---
More from Citi Sports
---
Former Barcelona and Brazil star, Ronaldinho, who played with Messi at the Catalan club believes his former teammate is more talented than Cristiano Ronaldo, although he admits the Juventus forward is a great player as well.
"He's the best in history, no doubt. Nobody has done what Messi's done. The other one [Ronaldo] is complete, he has it all," Ronaldinho said.
"So does Messi, but it's a question of taste and I prefer Messi's style."
His former Brazil teammate, Ronaldo, believes both Ronaldo and Messi are  "out of this world" but adds that he thinks Messi is the more complete player.
"He [Messi] is out of this world. Cristiano, too, but I see Leo as more complete," Ronaldo said.
"He's great. I like him much more than any other player. Everything he does is spectacular."
For former Manchester United, Real Madrid, AC Milan and England midfielder, David Beckham, despite how impressive Ronaldo is, he just doesn't match Messi's standard.
Beckham insisted that Ronaldo "doesn't reach the level" of Messi.
"I probably decided to retire when Messi was running past me," Beckham added.