Former Chelsea midfielder, Oscar's hopes of playing for the Chinese national team might finally be over after FIFA announced a proposed change to its nationality switch rules.
Oscar signed for Chinese side Shanghai SIPG from the Blues in 2017 and has become the club's most important player.
The midfielder has also played 48 times for the Brazilian national side but has not made an appearance in a while.
Speaking to Sportscene earlier, Oscar expressed his frustrations with not being able to get back into the Brazil side despite his impressive form for SIPG.
He believes his lack of international gametime recently is due to the fact that he is playing in what's believed to be an inferior league.
Oscar was certain, however, that the people in China appreciate his performances and that he would be guaranteed a spot should be allowed to make a switch.
"Of course I can think about it because it's difficult to go to the Brazil national team now because I'm here, but in China everyone sees how good I play." he said.
"The China national team need one good midfielder, so I think I can help with this. I like China, but the players now who go to China to change their nationality, they can do better also."
Watch the video of Oscar's interview below:
In an interview with CGTN, the international arm of China Central Television(CCTV), Oscar said he would consider to change nationality from🇧🇷 to 🇨🇳 (as Elkeson, Alan Carvalho, Fernando Henrique, Ricardo Goulart), if FIFA change national team eligibility rules. pic.twitter.com/ZVyDaNUkjL

— Titan Sports Plus (@titan_plus) July 27, 2020
However, the player may now have to shelve those plans for good after FIFA announced the proposed new rules.
The changes would let players switch eligibility if they played a maximum of three times for the first national team–including tournament qualifying games–before they turned 21, and at least three years earlier.
The new rule will take effect next month if 211 national federations approve it at the Sept. 18 congress that FIFA is hosting online from Zurich.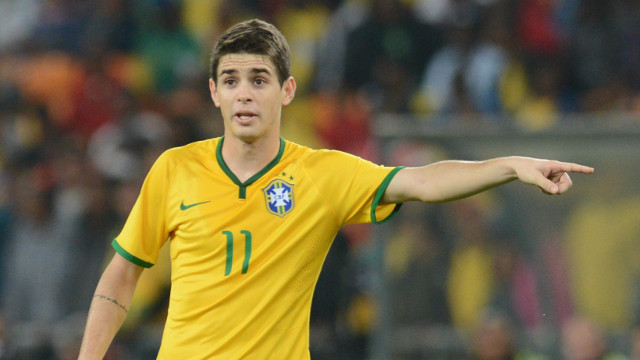 The new rule would even let players revert to their original national team if they never play for the second one.
However, for Oscar, passing the new rule would rule out any possibility of him ever representing Chine as  it would bar nationality switches for anyone who played at a "final tournament of the FIFA World Cup or a final tournament of a confederation competition."
This means Oscar, who has played more than three times for Brazil, including after he was aged 21, and at a World Cup finals tournament in 2014, would not be allowed to represent China.