Lionel Messi leaving Barcelona?
For so long, the idea seemed unthinkable. But on Tuesday he told the club he wants out.
Sixteen years on from his debut, the 33-year-old is eyeing the exit door.
As ever, the reaction on social media was instant.
Former Barca defender Carles Puyol offered his backing to his former team-mate, writing on Twitter: "Respect and admiration, Leo. All my support, friend."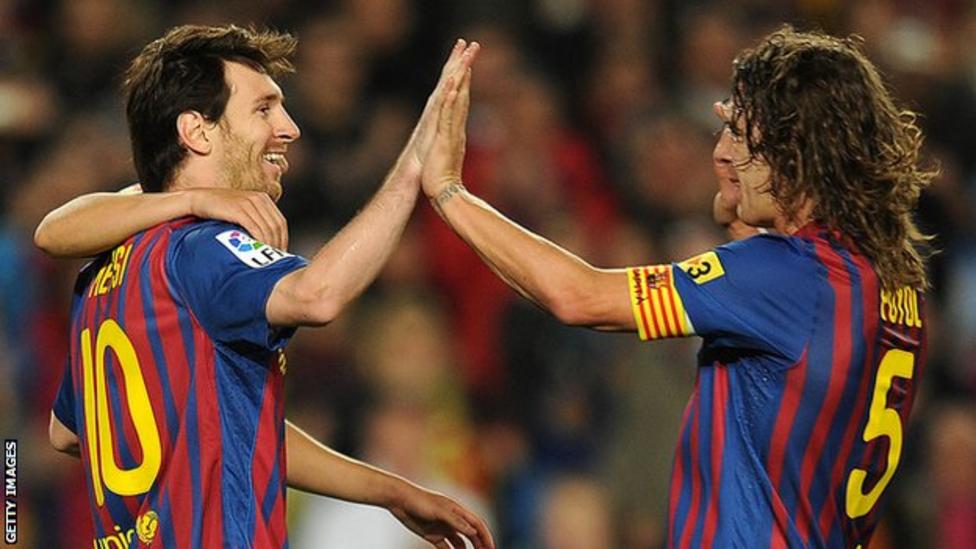 And Barca forward Luis Suarez responded with a clapping emoji:
The president of Catalunya was already saying his goodbyes – thanking Messi for "all this time of happiness and extraordinary football".
So what next? Could Messi – a four-time Champions League winner – move to the Premier League?
Former England striker Peter Crouch would love to see it – but would be frustrated if no-one else can:
Ex-England captain Rio Ferdinand, meanwhile, suggested Chelsea might move for the six-time Ballon d'Or winner:
At one point, #MessitoUnited was trending:
And while many fans were craving a link-up between Messi and Cristiano Ronaldo at Juventus, another Italian club made a cheeky move:
Former Sampdoria forward Roberto Mancini, now Italy manager, backed that move, saying: "I would gladly give it for #Messi."
But a move to a top European club would be too predictable, surely?
What Messi really needs is a new challenge, a whole new environment, right?
League One Burton almost let the cat out of the bag…
No – we're not buying it.
But how about League Two?
Or maybe it's time for a change of sport: