While most people are, quite understandably, focused on the revised allowance structure for the Ghana Football Association's Executive Committee, one other important change was made on Tuesday.
The GFA's Ordinary Congress also saw revisions made to the ex-gratia system implemented under the previous administration, led by Kwesi Nyantakyi.
Under the old system, the President, Vice President and the other ExCO members of the GFA would all earn $15,000 after their tenures had run their course.
The payment of ex-gratia settlements was a thorny issue for the previous GFA administration with issues being raised about the huge amounts being given to the ex-ExCo members.
Following the approvals at the Congress, no member of the GFA's Executive Committee will receive ex-gratia payments after they leave office.
The Congress also saw a number of key decisions taken including the appointment of new auditors for the GFA and the budget for the year.
The aforementioned allowances of the various members of the Executive Committee were also revised.
The GFA President will earn GH¢12,000 as monthly allowance with the new rates over GH¢7,000 higher than the set amount in 2018 (GH¢4,388).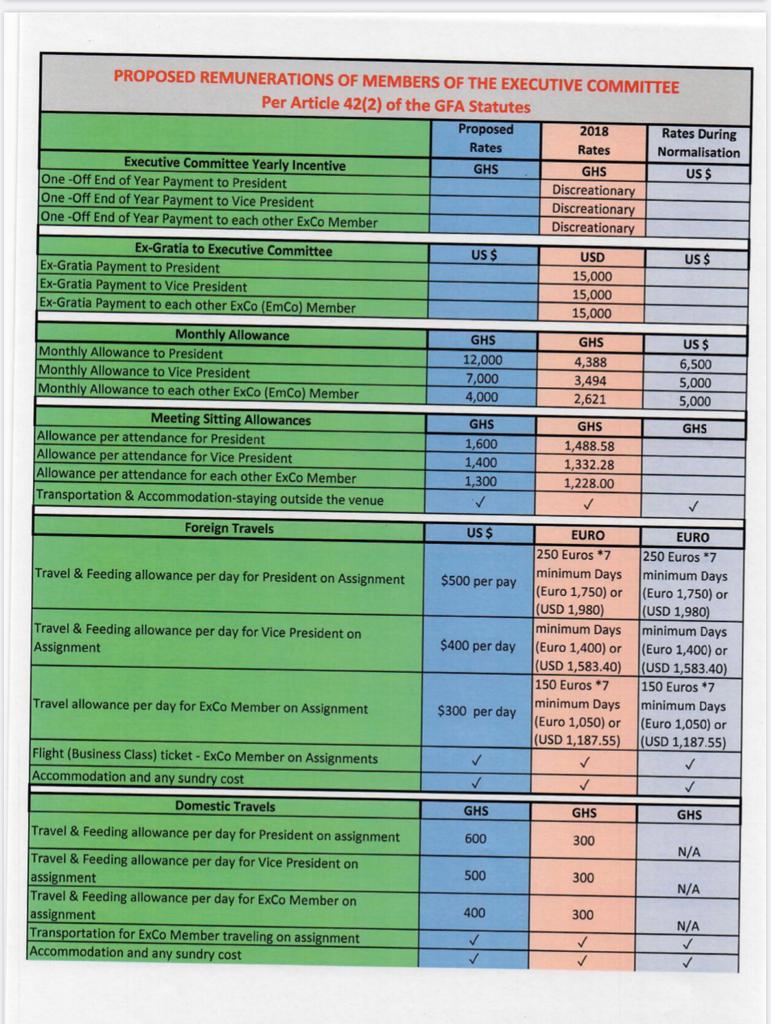 The GFA President will also earn GH¢1,600 as allowance for every sitting.
The Vice President of the Association is in line to earn GH¢7,000 monthly and GH¢1,400 per sitting, while the other ExCo members will receive GH¢4,000 every month and GH¢1,300 at every sitting.