A number of players have earned notoriety for being "bad boys" and "hard guys".
These players never shy away from the strong tackles, the feisty arguments and shoving matches.
Some players take it a little too far sometimes and are unable to escape without on-field sanctions, particularly red cards.
In fact, a few players have become synonymous walking off the pitch early.
Perhaps unsurprisingly. Real Madrid captain, Sergio Ramos tops the list having received 26 red cards in the last 20 years.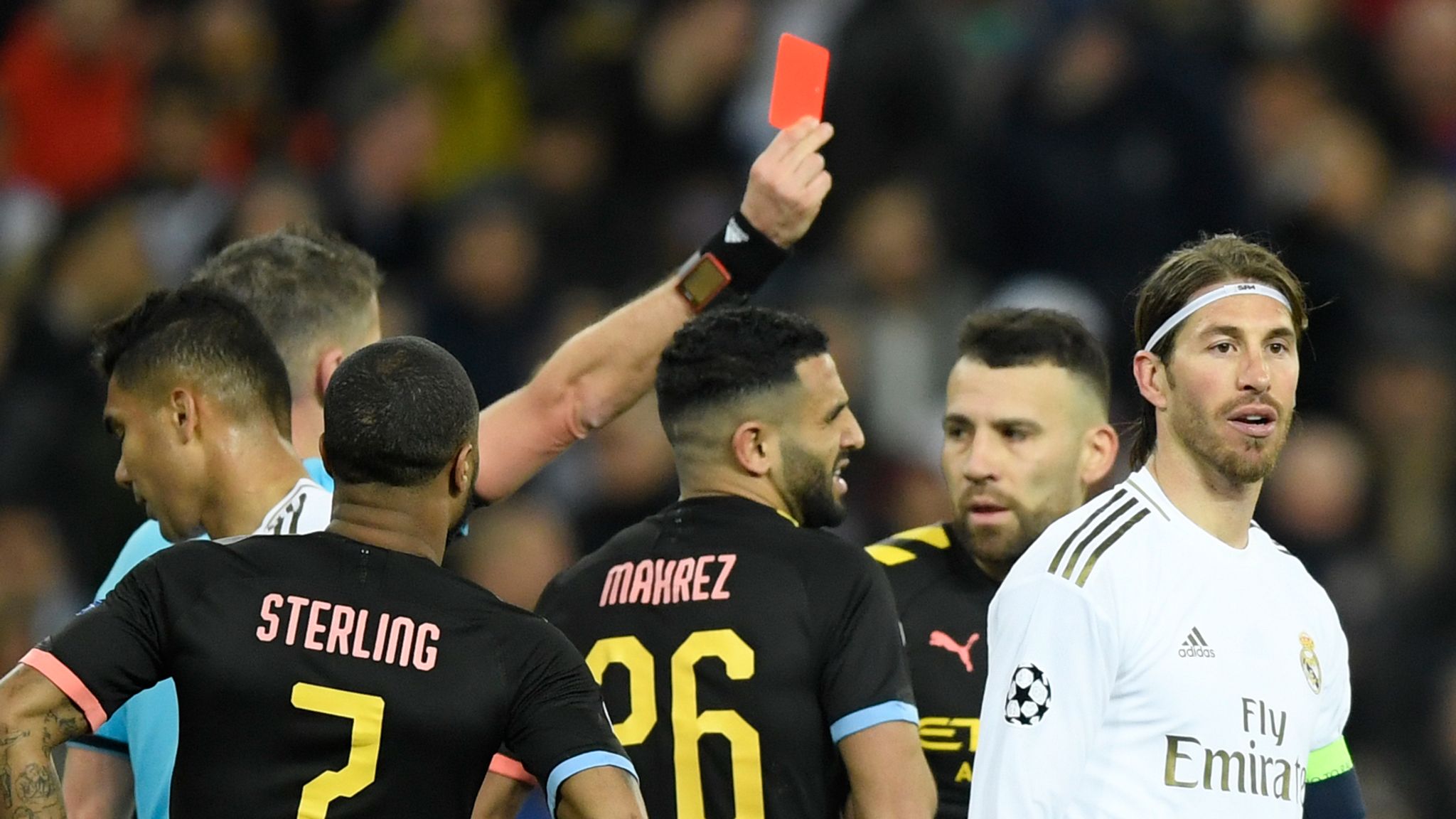 Ramos is well known for wearing his heart on his sleeve and never shying away from on-field controversy.
Other notable names on the list are Zlatan Ibrahimovic, Ricardo Quaresma and former Barcelona right-back, Dani Alves.
Here are the players with the most red cards in the last two decades.
1. Sergio Ramos – 26 red cards
2. Rafael Marquez – 21
3. Felipe Melo – 20
4. Matteo Contini – 20
5. Fernando Amorebieta – 19
6. Gerardo Torrado – 18
7. Gary Medel – 18
8. Deividas Semberas – 17
9. Gonzalo Rodriguez – 17
10. Philippe Mexes – 16
11. Alberto Lopo – 15
12. Giampiero Pinzi – 14
13. Ricardo Quaresma – 14
14. Jermaine Jones – 14
15. Alexis – 14
16. Zlatan Ibrahimovic – 13
17. Daniele Conti – 13
18. Emre Belozoglu – 13
19. Cosmin Moti – 13
20. Leonardo Ponzio – 13
21. Alessandro Lucarelli – 13
22. Filippo Porcari – 13
23. Dani Alves – 12
24. Javier Mascherano – 12