German born Ghanaian midfielder Kevin Prince Boateng is determined to intensify his role in the battle for equality and to end racism in sports and thus has partnered with Puma to make this possible.
Boateng's first documented encounter with racism in the game occurred in 2013 when he walked off the pitch after being abused by fans of Pro Patria while playing for AC Milan in a pre- season encounter.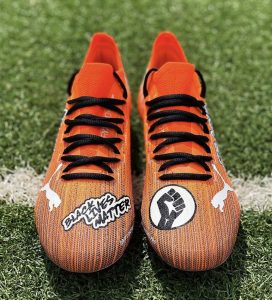 He has since been a strong racism activist and has been involved at various levels including being invited to speak on racial discrimination in sports at the United Nations Office in Geneva to mark the International Day for Elimination of Racial Discrimination.
He was forced to speak up again against racial injustice following abuse Mario Balotelli was subjected to during a game between Hellas Verona and Brescia.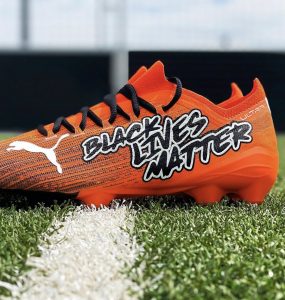 Boateng highlighted that "Nothing has changed" in the fight and added that perpetrators of such acts have rather found ingenious ways to cloak their activities.
He has also called on authorities to apply harsher sanctions to those found guilty of such acts.
In what looks like a new campaign he has the phrase "Black Lives matter" boldly emblazoned on his pair of Puma boots.