Asamoah Gyan in recent months has found a new hobby in tennis and has been involved in some tournaments as well in a bid to stay fit.
However, last night, things went south as Asamoah and his brother Baffour Gyan allegedly assaulted the Chief Executive of Websoft Solutions, Godwin Martey at the 37 Military Officers Mess tennis court.
According to the narration of the victim, the singles game which was set up by a mutual friend took a sour turn when the CEO noticed that all key points of the contest were going against him.
He suspected an attempt by Baffour Gyan to rig the game in favour of his brother.
"Most of these controversial points that were in my favour, Baffour Gyan was giving the point to Asamoah Gyan. At a point, I became a bit uncomfortable with it. So there was a particular point that to me was obvious that the ball was good, and Baffour Gyan insisted that the point was for Asamoah Gyan".
It was in the heat of the moment that Baffour Gyan charged on Godwin Martey and laid hands on him. He narrated to Joy Sports.
"Then he came down and came to hit me that 'my friend go there, I say go and play'. He was hitting me to go and play," he added.

"As he was hitting me, Asamoah Gyan came in support of what Baffour was doing – assaulting me."
Mr Martey said that even after he complained to Asamoah Gyan that he was being assaulted by Baffour, Asamoah Gyan replied by saying: "Yes, you deserve it."
The victim, Godwin Martey says he has the whole incident on tape and will sue the ex-Black Stars players.
"I'm suing big time. I'm going to sue… The fact that Baffour threw a challenge to me that I can go to any court, any police station, they can't do anything, that actually gave me more adrenaline to prove to them that the police force is still a good force.

"I will sue tortuous liability on civil case and I will press for the police to also prosecute them criminally. I will fight this to my last blood."
The case since been reported to the Cantonment Police Station with medical reports to show for the injuries sustained.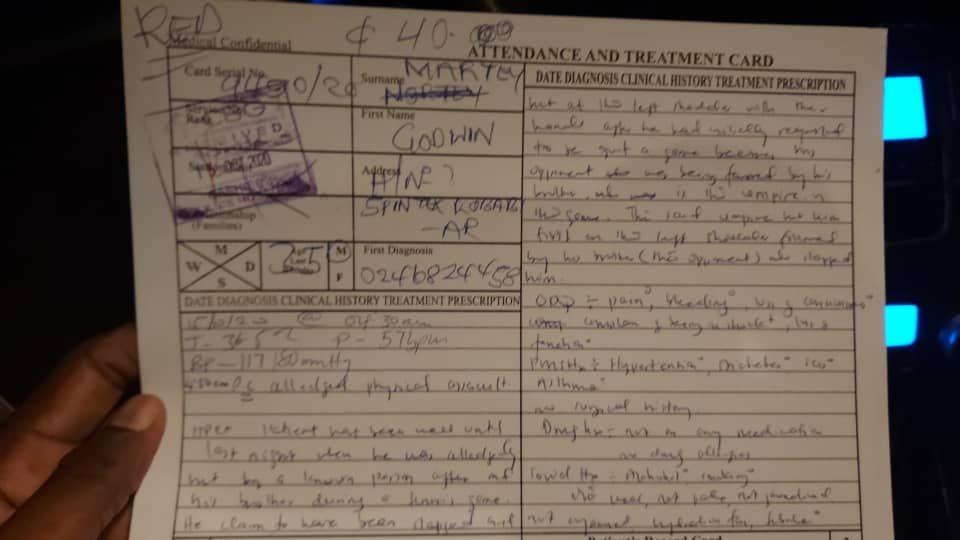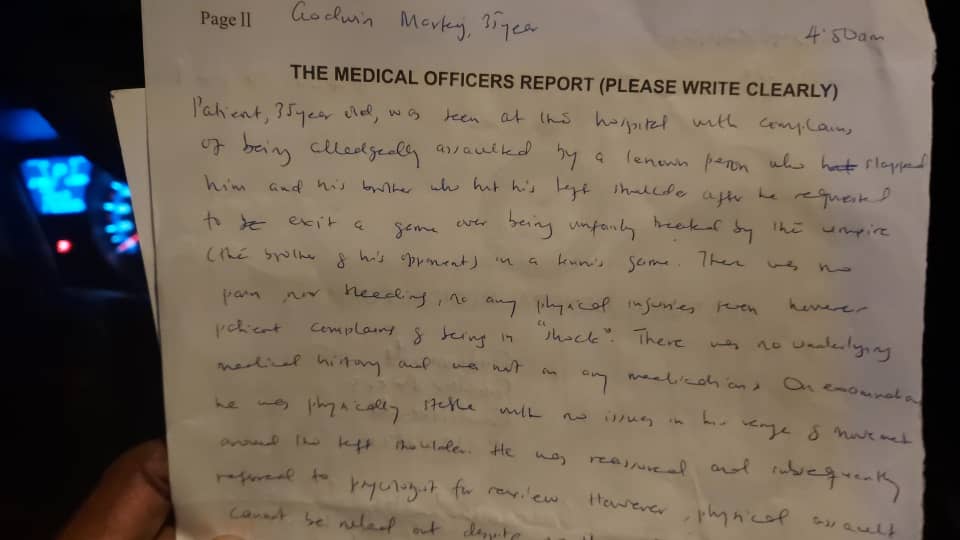 Asamoah Gyan and his brother are yet to respond to the alleged attack on the CEO of Websoft Solutions.