Real Madrid's disappointing 2-2 draw with Borussia Monchengladbach, which meant the Spanish champions are still winless in the competition, was expected to steal all the headlines.
While Real Madrid players are certainly topics of discussion on social media, it's not the result of last night's match that is at the center of the media storm.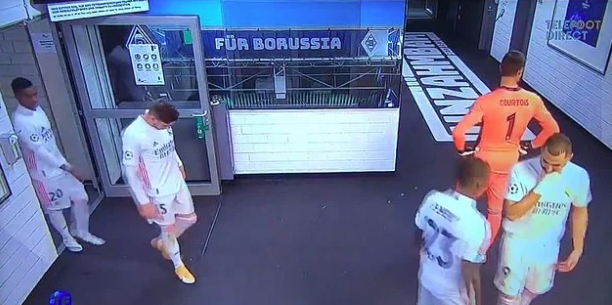 An incident at half-time, involving the club's French striker, Karim Benzema, and full-back, Ferland Mendy has stolen all the attention.
With Madrid 1-0 down at the break, Benzema, clearly upset with how the match was going, told Mendy not to pass the ball to an unnamed player, reported by Spanish paper, Marca, to have been winger, Vinicius Jnr.
Benzema said he was convinced the Brazilian was working against the team.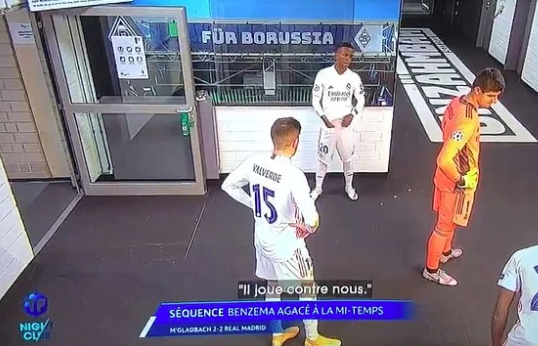 "Don't play with him. On my mother's life, he is playing against us," Benzema told Mendy in French.
He definitely did not want to be heard, covering his mouth as he made the comments but the tunnel but French TV station Telefoot's mics caught the exchange.
They released the footage of the incident which has since gone viral.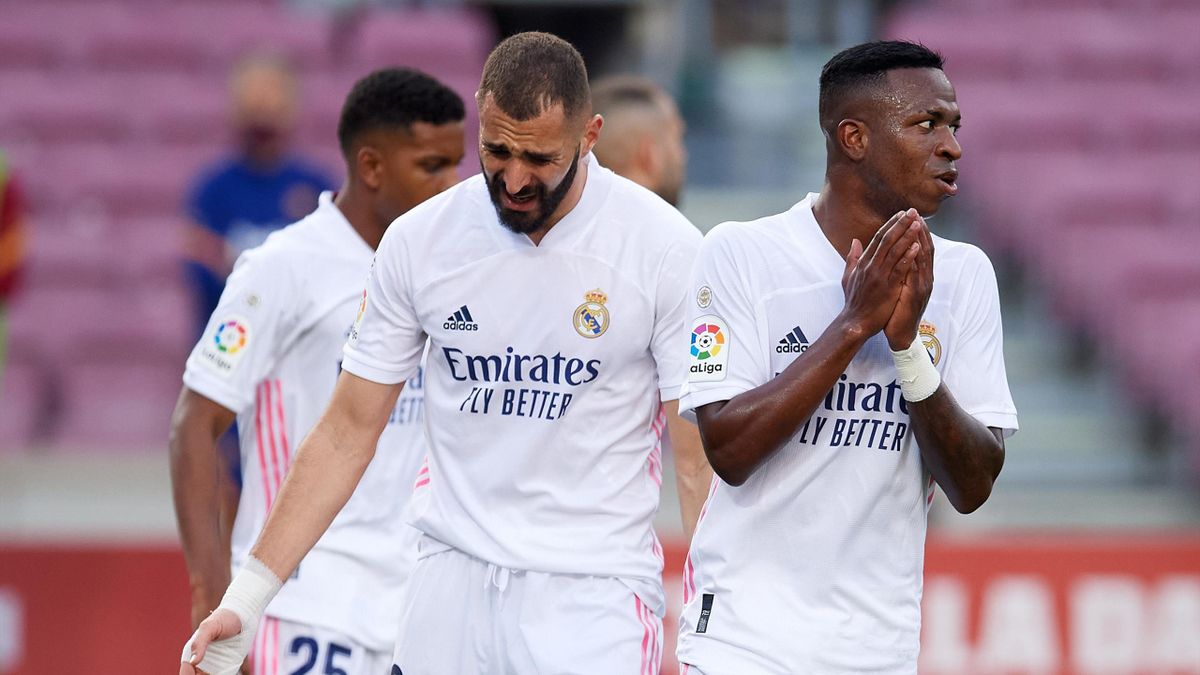 Madrid went two goals down early in the second half before late strikes from Benzema and Casemiro rescued a draw for them.
Vinicius had an average night failing to hit the target with any of his three shots. He was successful with only 71% of his 28 passes. He also had two unsuccessful passes.
🎙💬 Benzema : "Il fait n'importe quoi. Joue pas avec lui, il joue contre nous" ► https://t.co/xrNQ10PNuK pic.twitter.com/wLF132tV1f

— RMC Sport (@RMCsport) October 28, 2020
The reaction of social media has been swift and often hilarious.
Vinicius Jr and Benzema during the next Real Madrid training session… pic.twitter.com/2WyaMTmCh9

— Footy Humour (@FootyHumour) October 28, 2020
When Vinicius sees Benzema in training: pic.twitter.com/OkRbEteSkX

— Cap🧢 (@WhatElseCarl) October 28, 2020
Benzema and squad when they meet Vinicius junior in training pic.twitter.com/5C3jsGYb33

— Bobnificent (@MBobnificent) October 28, 2020
French Media posting a video of Benzema and Vinicius in training pic.twitter.com/b1QPDaCw1w

— Mahnoor. (@themadridiista) October 28, 2020
Vinicius to Benzema in training today pic.twitter.com/WjaxcHByxo

— ok🎩 (@NotRealMartial) October 28, 2020