The 18th edition of the Accra Seniors Open has ended with Nigeria's Frederick Mbanu defeating Ghana's Johnson Acquah 7-5, 3-6, 6-4 to claim the title at the Accra Lawn Tennis Club on Sunday.
The two-week competition started  on 17th November, with over 200 athletes competing in several events, battling for supremacy and pride.
The tournament comprised social players, professionals, locals and foreign residents in Ghana who participated in events such Ladies Singles, Men's Singles, Semi Professionals, Ladies Double, Men's Doubles and Mixed Doubles.
During the finals on Sunday on the main court, former Black Stars' skipper, Asamoah Gyan, lost the men's (35/44 age category) singles title to Felix Kabutey who beat the Legon Cities player 6-1, 6-4.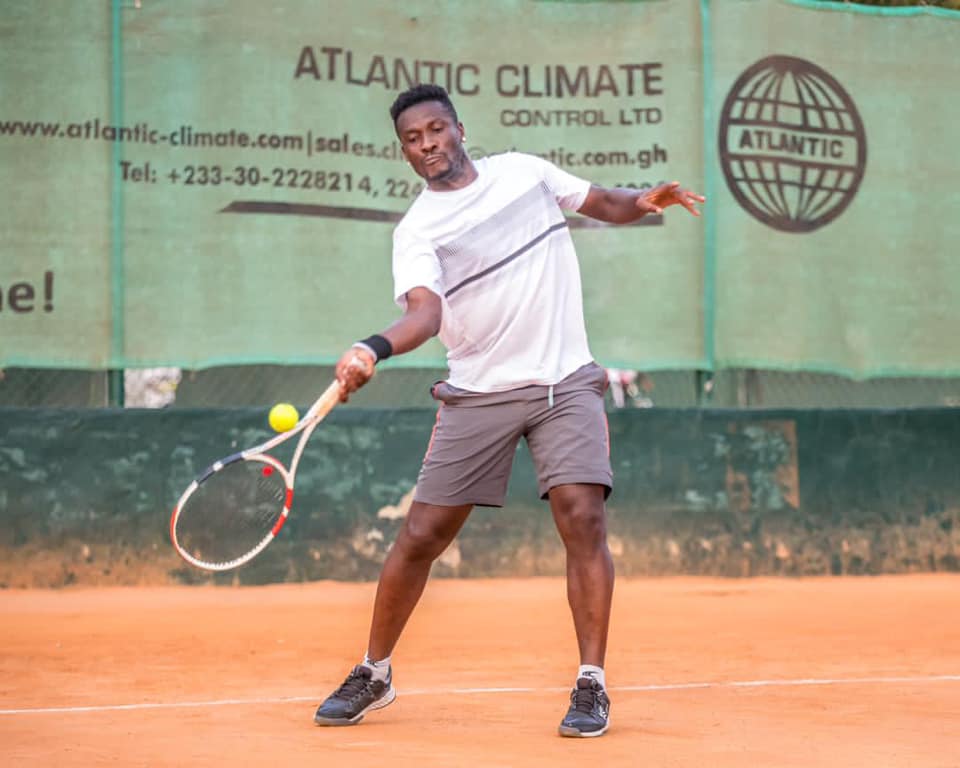 Elsewhere, Ghana Tennis Federation President, Isaac Aboagye Duah defeated David Carreras 7-6, 2-6, 10-4 in the Men's 45+ final to win the title.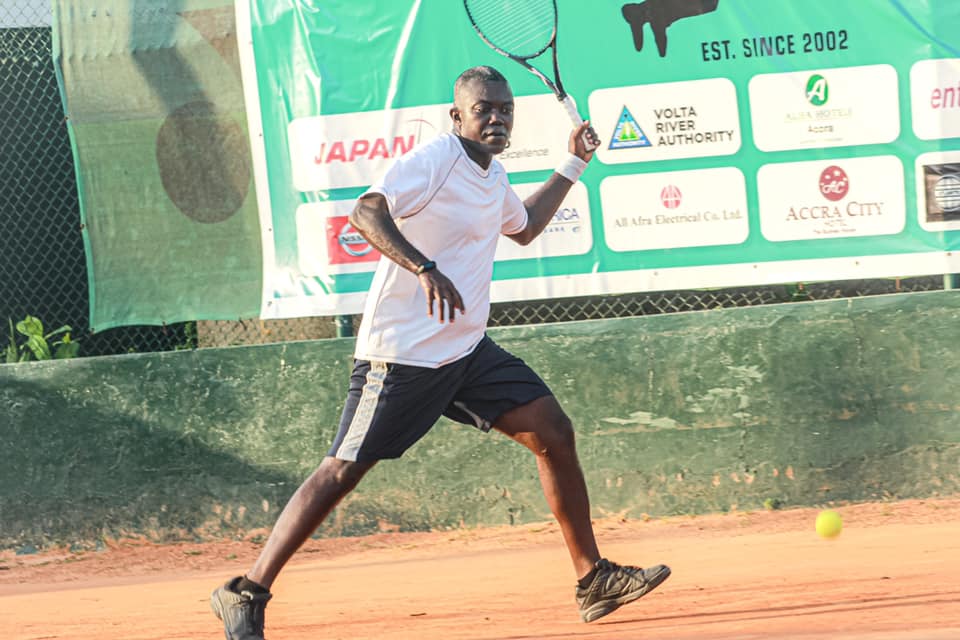 In the main competitive event, Grace Tomegah overcame Naa Mckorley  6-1, 6-2 to win the ladies final.
Ben Nii and Ismaila Lamptey combined to defeat Felix Kabutey and Bally Sarassoro 3-6, 6-3, 10-4 in the Men's 35/45 doubles.
The biggest winner of the day was Federick Mbanu of Nigeria who beat Ghana's Johnson Acquah 7-5, 3-6, 6-4 to win the 18th edition of the Accra Senior Open Tennis Championship.
Full results here:
Men 35/44 Singles
Felix Kabutey bt Asamoah Gyan
6-1 6-4
Men 35/44 Doubles
Ismaila Lamptey/ Bernard Nii Bortey bt Baly Sarassoro/ Felix Kabutey
3-6 6-3 10-6
Men 45/54 Doubles
David Carreras/ Laurent Piat bt Jesse Desbordes/David Kisseh
3-6 6-4 10-8
Men 55/64 doubles
George Mills/Philip Mensah bt George De Souza/Edward Nii Botchway
6-2:2-6 10-6
Ladies 40 plus Singles
Evelyn Enunwah bt Faustina Tagoe
7-6(4) 7-5
Semi-pro doubles
Isaac Dapaah/Seth Mingle bt Eric Tetteh Nartey/Michael Steiner
6-4 6-3
Men 55/64 Singles
Paa Grant bt George Mills
6-1 0-6 10-7
Men 65 plus doubles
Joe Paddymo/Kofi Taylor bt Charles Sagoe Kofi Boakye Adjei
6-1 6-2
Ladies up to 39 Singles
Eugenia Asigri bt Afia Oforiwaa
6-2 2-6 10-7
Men Semi-pro Singles
Isaac Dapaah bt Seth Mingle
6-3 6-7(4) 12-10
Ladies 40 plus Doubles
Faustina Tagoe/Augustina Yamack bt Cathy Morton/Shevon Myers
6-2 6-1
Ladies Pro Singles
Grace Tomegah bt Naa Mckoley
6-1 6-2
Men 45/54 Singles
Isaac Duah president of Ghana Tennis Federation bt David Carreras
7-6(1) 2-6 10-5
Men 65/69 Singles
Nana Yaw Ampaw bt Arnold Addy
6-1 2-0 Rtd
Mixed Doubles
Benjamin Nii Noi Ababio/Annette Cruckshack bt Isaac Dapaah/Abigail Odoi
6-4 2-6 10-7
Men Pro Singles
Frederick Onyeka Mbanu bt Johnson Acquah
7-5 3-6 6-4