The year 2020 has been a remarkable year in many ways than one.  The outbreak of the coronavirus pandemic led to the suspension of major sporting events around the globe for several months. And when sports eventually returned, in a different format than what it was before, the rivalries resumed and the action continued unabated.
Citi Sports reporters, Fentuo Tahiru, Nathan Quao, Benjamin Nketsia, Daniel Koranteng and Rita Mensah, chronicle the key events that defined the year.
What has been your biggest global sporting moment of 2020?
Rita: Liverpool winning the 2019/2020 Premier League title amidst the Coronavirus pandemic was the biggest global sporting moment for me. After waiting for 30 years to clinch the coveted title, Jürgen Klopp led his team to lift the trophy in a year that saw the Covid-19 bring to a halt, major sporting events across the world.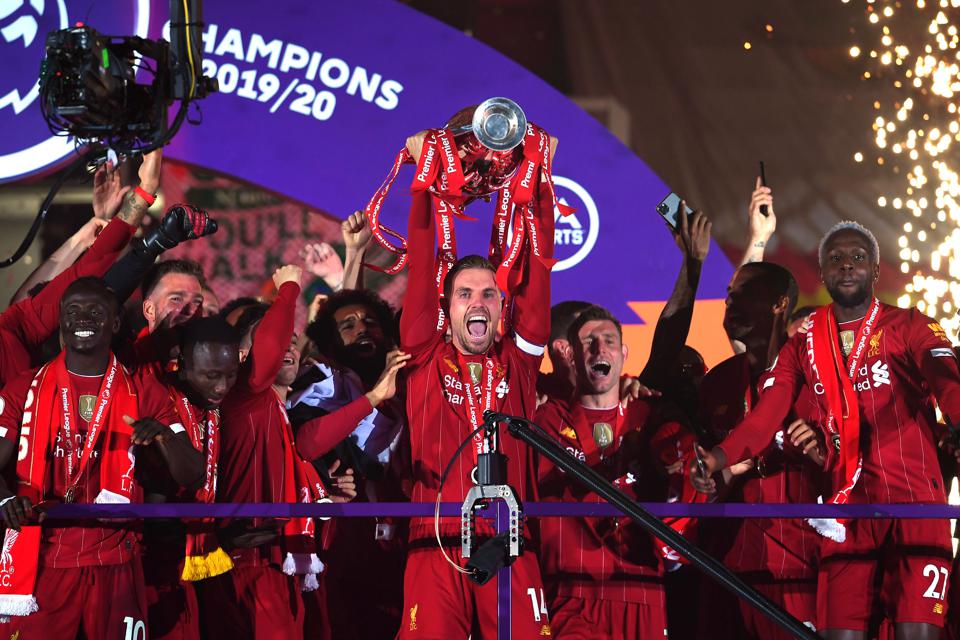 Daniel: 2020 didn't provide the opportunity for too many laughs and smiles, but in the midst of the gloom, Liverpool's fairytale run to winning their first league title in 30 years will certainly stand out for me. After years of being in the wilderness and the subject of many jokes in the football fraternity, Jürgen Klopp and his golden army put an end to that agonizing wait clinching the Premier League title in record style. No matter where you stand, that would most definitely go down as one of the biggest moments of the year.
Fentuo: It is easy to pick Liverpool here, and for all the right reasons but for me, it has to be Lionel Messi's public desire to end his two-decade association with FC Barcelona. This was a remarkable story considering it emerged only a few days after Bayern Munich humiliated Barcelona 8-2 in the Champions League quarter finals. It felt like we were witnessing the collapse of the Roman Empire all over again. Though he ended up staying, it still reminded everyone of the power of a disgruntled employee. If that employee is Lionel Messi, well, it becomes a global story.
Benjamin: When COVID-19 halted Sports Globally. March 2020 saw mainstream leagues and later amateur leagues across multiple sports decide against competing due to coronavirus. It has changed the sports landscape forever.
Nathan: The return of sports after the Covid-19-induced break. For me, the resumption of major sporting activities all around the world was huge because I believed it showed the strength of the human spirit and creativity of the human mind. When major sporting events were postponed, there was a lot of uncertainty. The athletes or the sportsmen and women were left in a quandary and the organizers were left with more questions than answers. Fans and followers also faced a period of inactivity but when football, F1, tennis, basketball and other sporting events got back into gear, albeit without fans, it was a feeling of joy and happiness, but it also highlighted the value and place of sports in the world.
What has been your biggest Ghanaian sporting story of 2020?
Nathan: The biggest Ghanaian sporting story, for me, was Thomas Partey signing for Arsenal. It was thrilling seeing a fellow Ghanaian being at the centre of all major football transfer bulletins. It was also pleasing noticing how Partey's value and abilities had attracted Arsenal's attention, and they were hell-bent on getting him into their fold at whatever cost. The move may not have yielded a lot in terms of challenging for the Premier League and all, but it has certainly placed Partey in the news and that gives his profile a massive boost.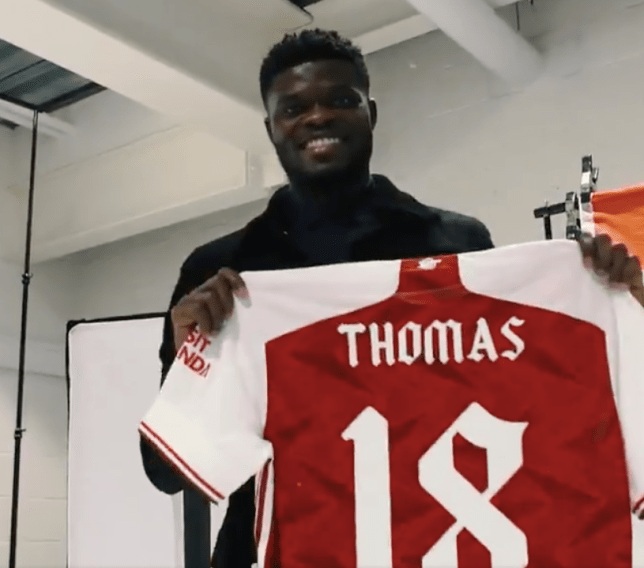 Benjamin: NPP pledged to pay D.K Poison after 4 decades. It came as a surprise when President Akuf0-Addo ordered the Finance Ministry to pay the amount of 45,000 USD owed Ghana's First-ever World boxing champion D.K Poison for his second title defence against Shig Fukuyama. Having spoken to the man earlier in the year I knew nothing would make him happier.
Fentuo: Thomas Partey's transfer to Arsenal from Atletico Madrid. Not much has to be said here because it is quite an easy one. Not Michael Essien's transfer to Chelsea in 2005 did Ghanaians get this excited about a countryman moving to the Premier League. The long drawn out nature of the transfer added to the drama and it the end, it made for a great success story for not just the player, but also for a significant portion of the Ghanaian population who would now have easy access to watching his talent on display in the Premier League.
Daniel: There wasn't a lot of sports on the local scene this year, because of the pandemic. But Thomas Partey's transfer to Arsenal from Atlético Madrid, and the euphoria surrounding it made it a standout moment.
Rita: Asamoah Gyan returning to the Ghana Premier League. I'm not sure a lot of people saw that particular move coming considering there was not a lot of action on the local scene following the annulment of 2019/2020 Ghana Premier League season. His move to the GPL arose a lot of interest in the league as people want to see how he will fit in and impact the scene after 17 years of plying his trade abroad.
Who has been your biggest sporting personality of 2020?
Benjamin:  Even in his death he continues to inspire – Kobe Bryant. The passing away of NBA and Los Angeles Lakers legend Kobe Bryant in a helicopter crash with his daughter Gianna. His death sent shock waves around the world and brings men to tears when his name is mentioned. He inspired LeBron James and the Lakers to a record-tying 17th NBA championship.
Rita: Rafael Nadal simply because he became only the second man in tennis history after Roger Federer to win 20 grand slam singles titles after clinching his 13th Roland Garros title. Which happens to be the most titles in a single tournament by one person.
Daniel: LeBron James. In a year when we lost one of the greatest sportsmen ever, Kobe Bryant, LeBron oversaw the daunting task of leading Bryant's former team, the LA Lakers to the NBA championship. That, for me, makes him my sportsman of the year.
Nathan: Marcus Rashford. Not a lot of 23-year-old footballers will start a campaign and even dare to get the attention of their country's leaders but Marcus Rashford did. When the UK was in lockdown and there was not a lot of clarity over children's welfare, the Man United forward knew what his goal was: he wanted to see children being fed and saved from hunger. Very often, we see footballers undertake charity work where they will make a donation or two but Marcus Rashford went beyond the aesthetics. He was speaking to families and actively partnering entities to see his objective achieved. That is leadership and that's why Marcus Rashford gets my vote as my biggest sporting personality of 2020.
Fentuo: Lewis Hamilton. For many years, Michael Schumacher has been spoken of as a legend in the realms of otherworldly creatures. His record 7 Formula one titles looked insurmountable and his 91 race wins seemed a task more difficult than climbing the peak of Mount Everest.
But in 2020, Lewis Hamilton did not only equal Schumacher's record F1 titles, the English man also surpassed his German compatriot for all time race wins, taking the tally to 92. For the historic season, Hamilton was knighted in the New Year's Honors.
Who has been your biggest Ghanaian sporting personality of 2020?
Nathan: Jonathan Mensah. Playing top level football in the United States may not get your name into the main conversations but there is a place for Ghanaians who are able to lead and guide their club to big things. That's what Jonathan Mensah did for Columbus Crew. He held the team together through the lockdown period, and he was very dependable during the regular season and through the playoffs, and he was there when the team's crowning moment came around. His hard work was rewarded with a place the MLS Team of the Season and that says a lot about the kind of 2020 Jonathan Mensah has had.
Rita: Thomas Partey considering the excitement that surrounded the rumours that he was going to move to the Premier League and his eventual transfer on the deadline day. His move really put Ghana on the map as for the time, Sky Sports and other foreign-based sports channels and websites were taking interest in Black Stars games just because Partey had joined Arsenal.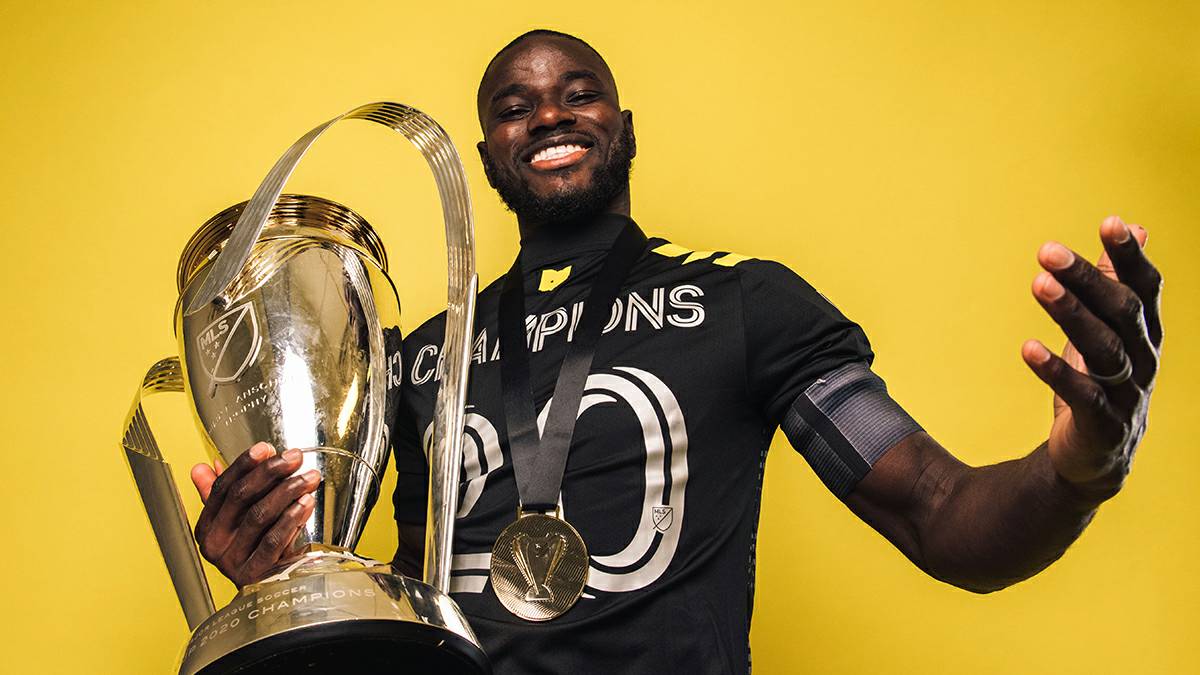 Fentuo: Jonathan Mensah. The 30 year old created history by becoming the first African to lead any team to the MLS Cup title when he captained the Columbus Crew to their second title and a first one in 12 years.
The Ghanaian played every single minute of the Crew's all-conquering season and was named in the MLS XI of the season while also claiming a third straight Columbus Crew Defender of the Year Award.
Benjamin: Thomas Partey. Ghana's biggest football personality joined Premier League side Arsenal on transfer deadline day in what was perhaps the biggest and the most talked about transfer of the window.
Daniel: Jonathan Mensah. The Black Stars defender became the first African to captain an American team to the MLS title achieving the feat with Columbus Crew.
What sporting event(s) are you looking forward to in 2021?
Daniel: It's a no-brainer! The Tokyo Olympics. We have been robbed off simply the biggest sporting event in the world this year, but it returns in 2021, and I can't wait.
Rita: AFCON Qualifiers because Ghana is yet to qualify after losing to Sudan which delayed their qualification.
Champions League, there are some interesting match-ups in the round of 16 which I'm looking forward to.
Olympics because it is one the biggest sporting event ever which happens every four years but was postponed in 2020 due to Covid-19, so I am particularly excited about it, especially for the athletics and swimming events as well as Tennis.
Fentuo: The Tokyo Olympics. This will be the first time an Olympic Games would be held without Usain Bolt since 2008. This means a new Olympic 100m and 200m champion will be crowned and all eyes will definitely be planted on what should be a very unpredictable field.
Then there is the curious case of Mundo Duplantis, a high jumper that has broken every available record in low pressure competitions in 2020. Can he do it at the biggest stage in sports? All eyes will be watching.
Nathan: The Euros and the Olympics. The Euros and the Olympics have all been moved to 2021 due to the COVID-19, and it will be interesting to see how they are pulled off especially as they will follow the major football leagues in Europe. Countries and athletes involved in football will have to face very intense periods of activity made up of their seasons and the Euros and for some, the Olympic Games football tournaments.
However, one cannot help but be excited at the chance of experiencing three major sporting events in one calendar year and there is a good chance they will be held not too far apart.
Benjamin: I am looking forward to the Euro 2020, Olympic Games and NBA Finals 20/21. I think they will be interesting to feast your eyes on them.