New Chelsea boss, Thomas Tuchel takes his Blues side to the Tottenham Stadium for a blockbuster encounter with Jose Mourinho's Spurs team.
With his first win already in the bag after a dominant performance over Burnley, Tuchel faces his second tough task; his first London Derby.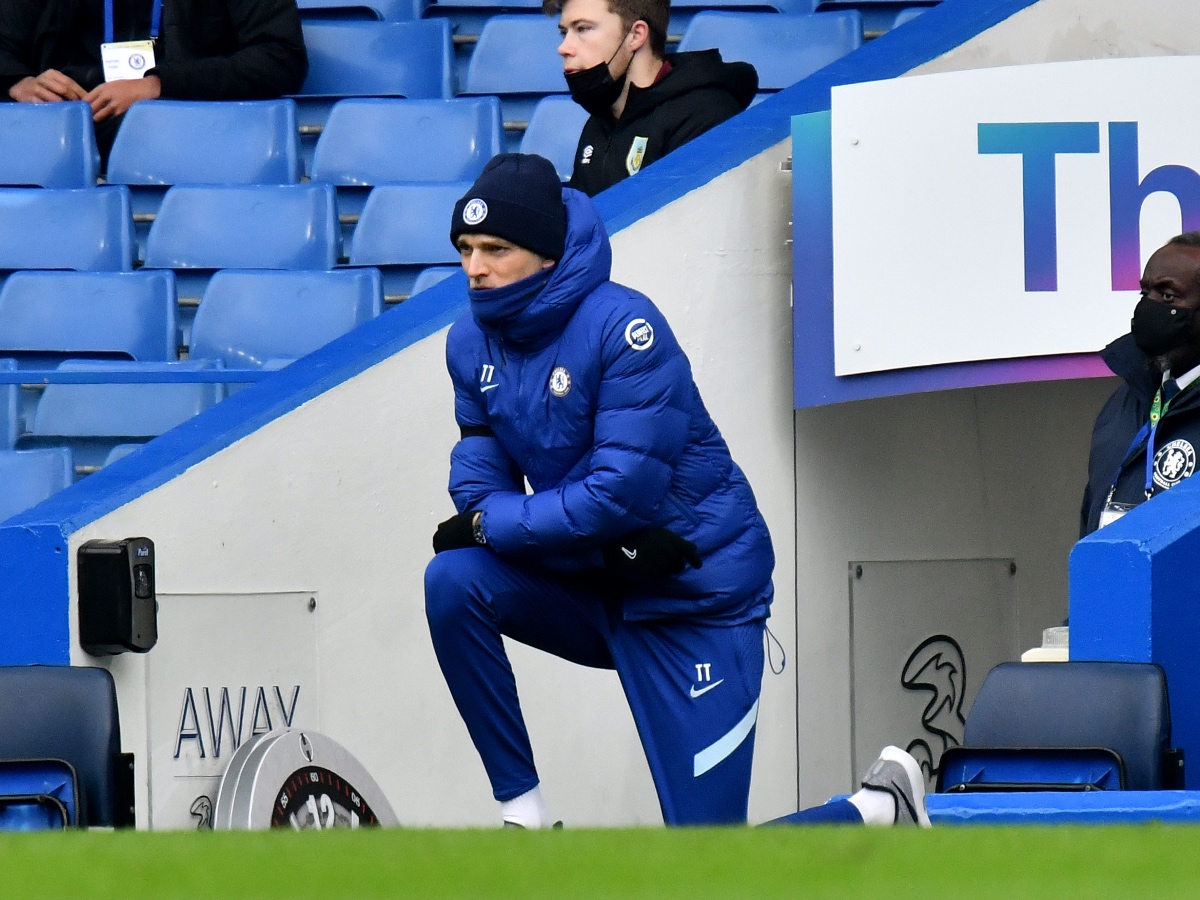 Both sides remain in the hunt for at least a Top 4 place which means tonight's encounter us a highly-anticipated on.
We take a look at how every Chelsea manager, since Jose Mourinho's first spell, managed in their first match against Spurs.
Jose Mourinho (I)
The manager coming up against Chelsea tonight took charge of the Blues against Spurs on September 19, 2004.
The match was Mourinho's seventh in charge of the club and continued his unbeaten run as the game ended 0-0.
Avram Grant
After Mourinho's sacking in 2007, Sporting Director, Avram Grant took charge of the Blues. In his 26th game in charge, Grant's side hosted Spurs at Stamford Bridge, with Juliano Belletti and Shaun Wright-Phillips scoring in a 2-0 win.
Luiz Felipe Scolari 
In 2008, Luiz Felipe Scolari took charge of Chelsea and managed 36 games. After winning his first two matches in charge, his winning run was ended after a 1-1 draw against Spurs. Belletti put Chelsea ahead with Darren Bent equalising for Tottenham.
Guus Hiddink (I)
Hiddink took charge of 22 Chelsea matches from February 2009 after Scolari was let go. He lost just one match in charge of the Blues, coincidentally to Spurs 1-0 at White Hart Lane. Luka Modric's second-half strike turned out to be the winner.
Carlo Ancelotti
Ancelotti was appointed Chelsea manager in 2009 and went on to manage 109 matches. His first encounter with Spurs came on September 20, 2009. Chelsea ran out comfortable 3-0 winners with Ashley Cole, Michael Ballack and Didier Drogba scoring the goals.
Andre Villas-Boas
Andre Villas-Boas had a short-lived reign as Chelsea boss in 2011. He had to wait until December 22 to face Spurs for the first time. Emmanuel Adebayor put Spurs ahead before Daniel Sturridge levelled things up for the Blues in a 1-1 draw.
Roberto Di Matteo
Di Matteo took over after Villas-Boas was fired and after four wins and a loss in his first five games. His sixth match, against Spurs, ended 0-0.
Rafael Benitez
Benitez was in charge of Chelsea for 48 matches after being appointed in November 2012. His encounter against Spurs was an exciting 2-2 draw with Oscar, Adebayor and Ramires scoring in the first half. An 80th-minute Gylfi Sigurdsson goal gave Spurs a point.
Jose Mourinho (II)
Mourinho's second spell at Chelsea saw Jose yet again fail to get all three points in his first game against Spurs. Sigurdsson and John Terry scored either side of the break for Spurs and Chelsea in a 1-1 draw.
Guus Hiddink (II)
Hiddink could not get his revenge against Spurs when his Blues side took them on May 2, 2016. Harry Kane and Heung-min Son put title-chasing Spurs ahead but Gary Cahill and Eden Hazard ensured that the match ended 2-2.
Antonio Conte
Conte oversaw 106 matches as Chelsea manager for two seasons. Christian Eriksen put Spurs ahead in Conte's first game against them. However, goals from Pedro and Victor Moses gave the Blues a 2-1 win.
Maurizio Sarri
Dele Alli, Kane and Son scored as Spurs rolled Chelsea over in Sarri's first match against them. Giroud scored a consolation for the Blues as they lost 3-1.
Frank Lampard
Lampard's first match as manager against Spurs turned out to be a really good one for the former midfielder as a brace from Willian gave Chelsea a 2-0 win. Spurs also had Son sent off.