Liberty Professionals have made five new additions to their squad as they seek to turn their fortunes around in the second round of the 2020/2021 Ghana Premier League season.
22 year old attacking midfielder, Brite Andoh, leads the list of players to join the Scientific Soccer Lads, completing his return to the club he left in 2019.
He is joined by former WAFA star Prosper Ahiabu, former Kotoko left back Evans Owusu, former Karela United center back Prosper Avor and 'Roxana Be the Champion' star Shadrack Adombila.
Andoh spent the 2019 season with Finnish side AC Kajaani before returning to Ghana.
The 22 year old former Ghana U-20 star, Ahiabu, joins on a free, after leaving WAFA in June 2020.
He is expected to bring some solidity into the Liberty midfield which has lacked any sort of leadership all season.
Evans Owusu is also joining on a free, after he left Asante Kotoko in acrimonious circumstances, which forced him to drag the club to the GFA Player Status Committee.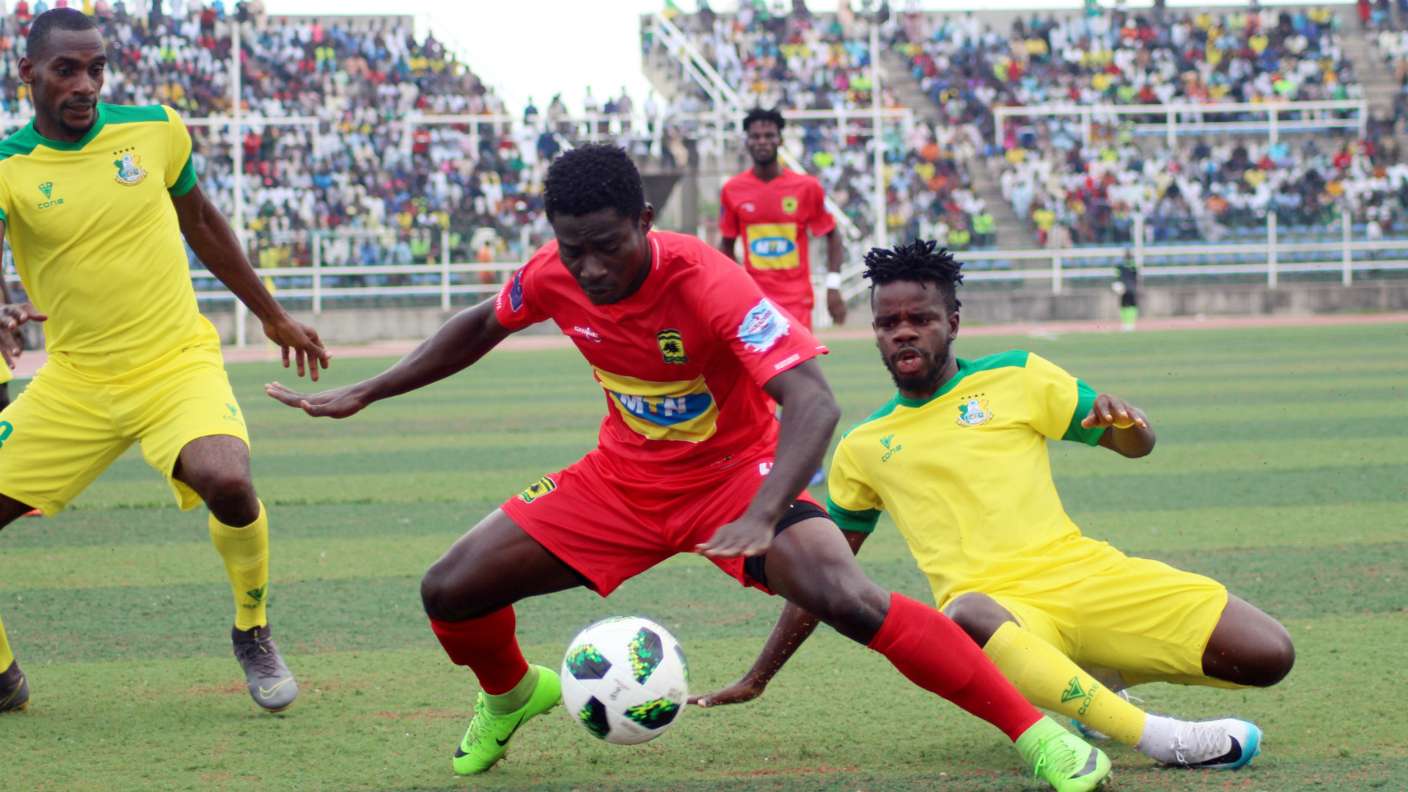 Adombila meanwhile has been with Liberty since last year but will  now eventually get a chance to pull on the  first team jersey when the second round resumes.
Adombila emerged the winner of a Rexona talent hunt in Ghana and was sent to English giants Chelsea for exposure before Liberty snapped him up on his return.
a
Avor on the other hand, completed his return to the club last week following a brief spell at Karela United where he failed to make any appearances.
Avor played for Togolese side Maranatha Club before joining Karela. He makes a return to Liberty where he previously spent four seasons.