Team News
The Black Stars have to contend with the absence of Thomas Partey, Andre Ayew and Jordan Ayew.
Goalkeeper Richard Ofori is also expected to miss the game having picked up an injury for Orlando Pirates, with Mubarak Wakaso in line to captain the side.
Kamal Sowah, Kasim Nuhu Adams and Baba Iddrisu are also unavailable for the game. Adams and Iddrisu were blocked from joining the team by their club sides Hoffenheim and Mallorca.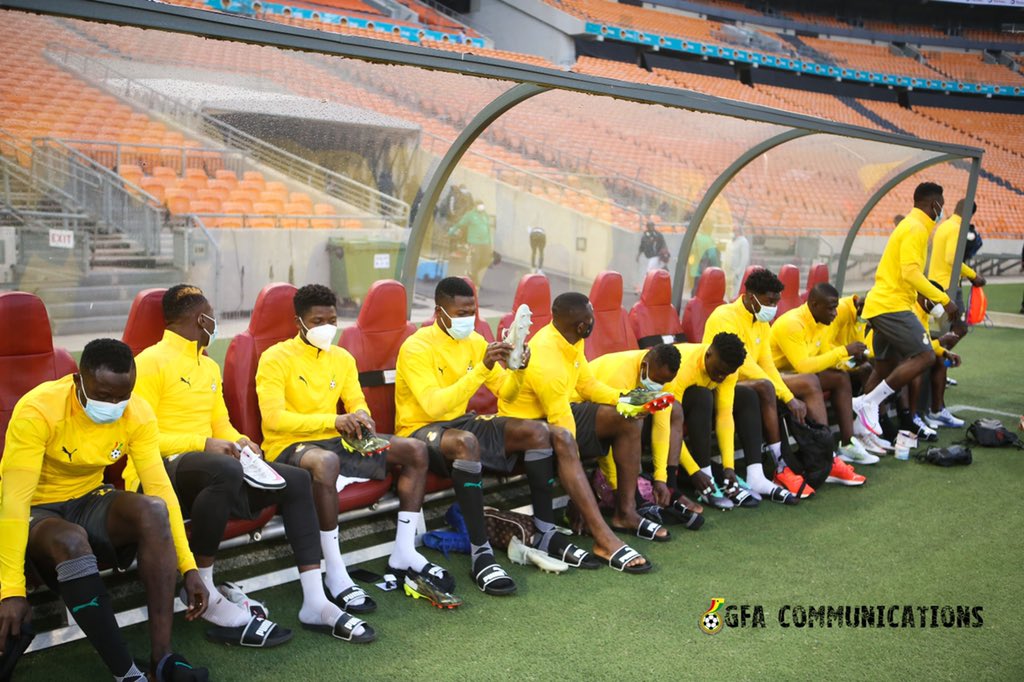 Kermit Erasmus and Bradley Grobler have had to be replaced in the South African squad due to injury. Brighton forward Percy Tau met up with Molefi Ntseki's team early and is joined by Lebo Maboe, Thabiso Kutumel, Ruzaigh Gamildien and Lyle Foster as well.
Preview
Following what seemed like a routine path to the African Cup of Nations tournament after three wins from three, the Black Stars now face a perilous end to the qualifying campaign.
While qualification remains squarely in their hands, the loss last time out in Sudan has made head coach, C.K Akonnor's task a little tougher than he would have wanted.
The Stars and South Africa are tied at the top of Group C (along with Sudan who have played a game more) with nine points and face each other later today at the FNB Stadium in Johannesburg.
A win would take the Stars through to the AFCON tournament while anything less would mean Sunday's match against Sao Tome and Principe becomes way more important than anyone would have thought when the groups were first announced.
Preparations ahead of the match have been less than ideal for Akonnor's side, however, with controversy over the team selections dominating discussions since the squad was announced on Friday.
Player withdrawals due to injury or concerns by various clubs over COVID-19 have also resulted in Akonnor being left with a largely inexperienced side for the game. Key players including captain, Andre Ayew, Arsenal's Thoms Partey, Jordan Ayew, Kasim Nuhu and Richar Ofori all in line to miss the encounter.
However, the arrival of Ajax starlet, Kudus Mohammed after some initial uncertainty hs given a boost to the squad. The inclusions of two of the Ghana Premier League's best goalscorers, Joseph Esso and Kwame Opoku indicates some strength in depth.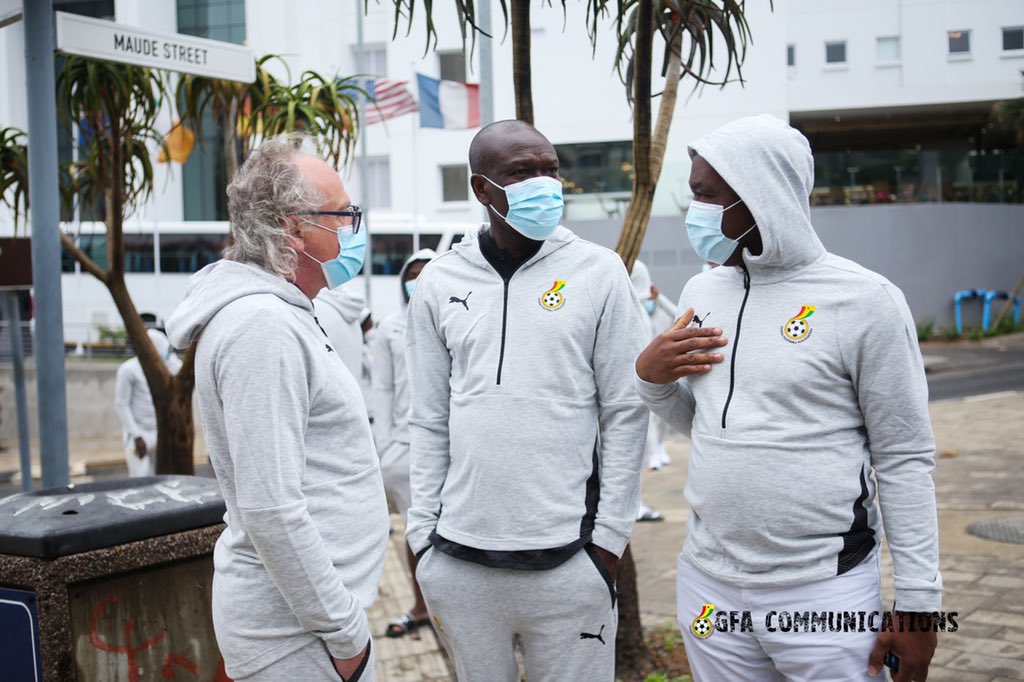 South Africa will not be able to guarantee qualification for the AFCON tournament with a win, as Sao Tome failed to get anything from their game against Sudan. But regardless of the result in today's game, a draw with Sudan in their final game on Sunday will see them qualify.
The match also holds great significance for the Bafana Bafana, as it will be their 200th international match at home.
What they said
Black Stars head coach C.K Akonnor:
"We can't do without [the foreign-based players] yet, we need their experience in the decisive games. [Calling up a home-based squad for preliminary camping] was purely a precautionary measure at first. I was able to take a hard look at the best guys here from the league in a two-week training camp. This was also an important thing to do as we look towards the future with a view of bringing younger players into the national team."
Kudus Mohammed: "The goal is to qualify for the AFCON so we go into every game with the same mentality, whether it is two games or one game that we have to win, the mentality is the same. It's the same spirit so whether we will qualify after this game or the next game, it's the same mentality and we are going to do our best to seal qualification"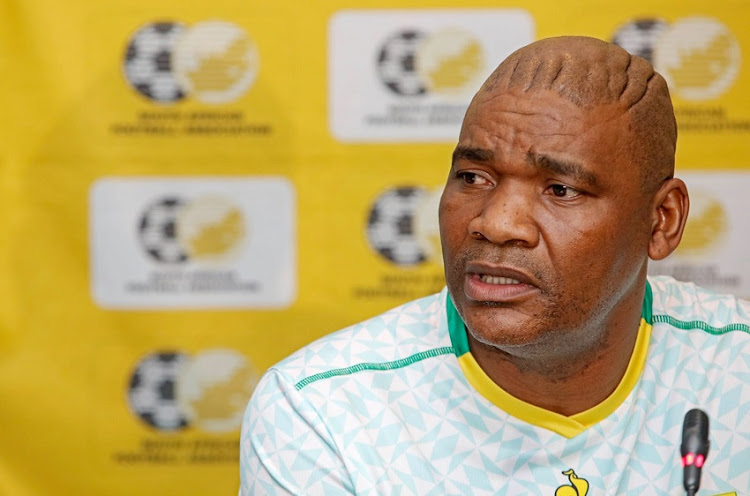 South Africa head coach, Molefi Ntseki:"Ghana for us are more dangerous than they were when we were analysing them' and [now] bringing in players for this game. It becomes much easier for you to play when you know who you're playing against' when you analyse individual players in their team. But Ghana will be coming here with a different team altogether. They are a very difficult team' a very dangerous team' even now that they have lost some of their best players. Whoever will be in that team will try to prove a point' will try to win a permanent position in that team."
Stats
Ghana
The Black Stars have lost only one of their four games the AFCON qualifiers, with wins over South Africa, Sao Tome and Principe and Sudan.
Their solitary loss so far came away from home in Sudan.
The Stars have conceded one goal in the qualifiers. Uganda, Morocco, Cameroon and Senegal are the only other teams to concede just once so far in the qualifiers.
The Black Stars have also scored five times in the qualifiers, the joint lowest of any team currently leading their qualifying group, along with Burkina Faso and Egypt.
Ghana have won one and lost one away game so far in the qualifiers, beating Sao Tome and Principe before their loss to Sudan.
South Africa
Today's match will be South Africa's 200th home international.
They have won 105, drawn 57 and lost 37 of the previous 199, conceding 142 and finding the net 270 times.
The Bafana Bafana have scored seven goals and conceded four so far in the qualifiers.
South Africa have won both of their home matches in the AFCON qualifiers so far, scoring three goals. They are yet to concede at home.
Head to head
The Black Stars have won four of their 13 meetings with South Africa, losing five. Four other encounters have ended in draws.
Ghana have scored 12 goals against South Africa and conceded 11.
Ghana's biggest win was a 3-0 win in a FIFA World Cup qualifier in June 2004. South Africa's biggest victory was a 3-0 win in the semifinals of the AFCON in 1996.
The Black Stars have not lost to South Africa since a 1-0 friendly defeat in 2010. They've won two and drawn two since.
The Stars have actually not lost a competitive match to South Africa since their defeat at the 1996 AFCON.
Kick-Off: 4pm GMT (Ghana)
6pm CAT
Venue: FNB Stadium (South Africa)