A statement by a co-commentator during the live broadcast of Manchester City's UCL semi-final second leg against PSG has fans on Twitter up in arms.
Jim Beglin, who was backing Peter Drury on commentary for Wednesday night's tie for CBS, drew the ire of of viewers when he attributed Argentine, Angel Di Maria's stamp on Fernandinho's foot, an action which earned the PSG winger a red card, to his "Latino temperament."
This did not go down well with fans who expressed their anger with the comment, which they felt was promoting racial stereotypes.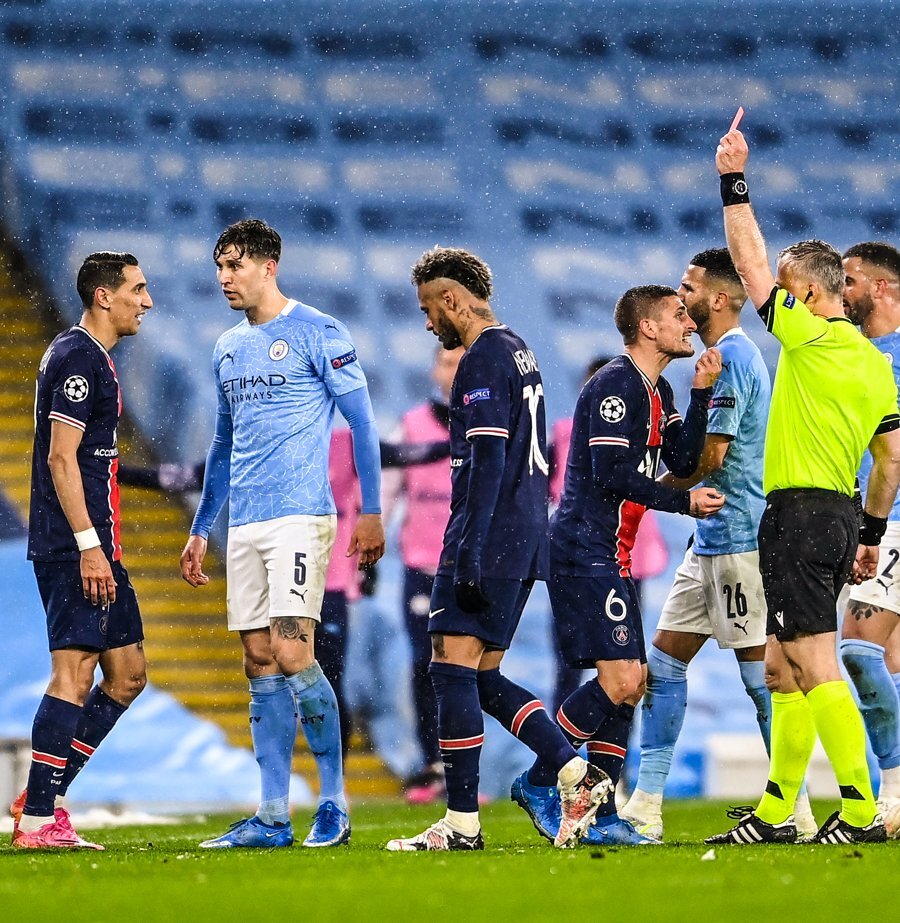 Jim Beglin, obviously notified about the uproar he had provoked, apologised for the gaffe during the game.
"When Di Maria was sent off, I described it by using the word Latino. For anybody that's taken offence, I do apologise – sincerely apologise."
This, however, has not appeased people who felt that his comment was unacceptable, particularly following the recent social media blackout meant to make a statement against online abuse and racism, which Jim Beglin also took part in.
"That Latino temperament"? What?

— Grant Wahl (@GrantWahl) May 4, 2021
woah this British broadcaster just said Di Maria stomped on Fernandinho because of his "Latino temperament." crazy statement my guy. might wanna walk that one back.

— Bas (@Bas) May 4, 2021
Commentary just said "latino temperament" that's unbelievable to hear!!!

— Bill Hamid (@BillHamid28) May 4, 2021
This guy really just say "it's that Latino temperament ".. WTF

What year is this?!

— herculez gomez (@herculezg) May 4, 2021
UEFA: No Room for racism

Also UEFA Commentators: Di Maria sent off because of his "Latino temperament"

— 🇨🇩 (@Godfrshort) May 4, 2021
Us when we heard the announcer say "It's that Latino temperament." 🤯 #ucl pic.twitter.com/WYR1YgGifW

— The Cooligans (@SoccerCooligans) May 4, 2021
Yes let's all laugh at the meltdown that is PSG but Jim Beglin, an actual commentator, just said that Di Maria's sending off was his "Latino Temperament."

Racism comes in many forms. This is one of them.

— Maram (@maramperninety) May 4, 2021
Take a look at a video of the incident below:
DiMaria's Red Card #MCIPSG #ChampionsLeague pic.twitter.com/F3UJRqvNjM

— News Central TV (@NewsCentralTV) May 4, 2021
Riyad Mahrez's double gave Man City a 2-0 win on the night and a 4-1 win on aggregate to take them through to their first-ever Champions League final.