Forward, Sadio Mane has apologised to Jurgen Klopp after he appeared to snub the Liverpool manager when he tried to shake his hand.
Fans of the Reds were upset after footage showed an upset Mane turning away from Klopp who had stretched out his hand to congratulate the player after Liverpool had completed a 4-2 win over rivals Man United.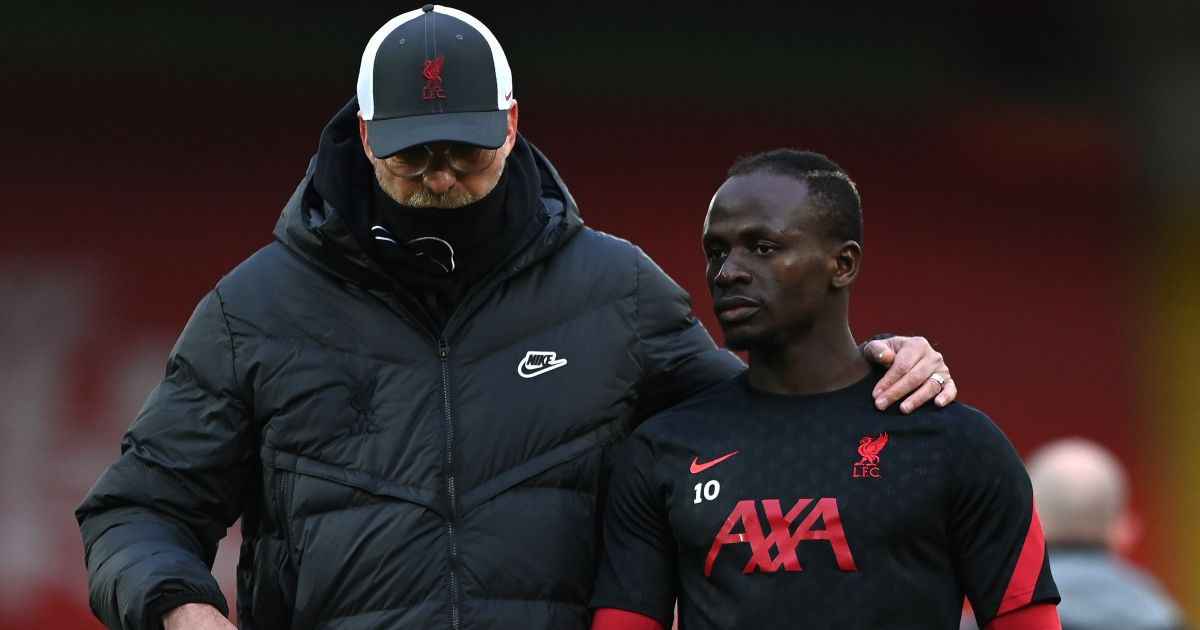 Klopp had opted to start Jota instead, with Mane coming off the bench in the second half.
The Senegalese star was clearly not happy with his reduced role in one of Liverpool's biggest games of the season.
The German tried to play down the incident, stating that a failure to communicate his decision to Mane had led to the player's frustration.
"Yesterday I made a late decision in training to decide for Diogo.
"The boys are used to me explaining things usually but there was actually no time for that and that's all. It's all fine."
Mane was back in Liverpool's starting lineup in their win over West Brom on Sunday.
After the match, Klopp told Sky Sports that he had spoken to the player and they had worked out their differences.
"We spoke and he apologised. That's clear and that is it," he said.
pic.twitter.com/ttJRBTr7X4
Mané disrespected Klopp, and I really didn't like that. Disappointed in Sadio.

— Ewenam ❁ (@ewenam_12) May 14, 2021