"I urged the Minister for Youth and Sports to explore the possibility of having Callum switch nationality, and play for the Black Stars."
The words of Ghana's President, Nana Akufo-Addo, after meeting with the Chelsea star have definitely ignited Ghanaians' hopes that the gifted winger could represent the country on the international stage.
Nana Addo's comments indicate that discussions have already been held and might probably be at an advanced stage.
Hudson-Odoi himself has refused to rule out a potential switch to represent Ghana having been left out of England head coach, Gareth Southgate's squad for the upcoming Euros.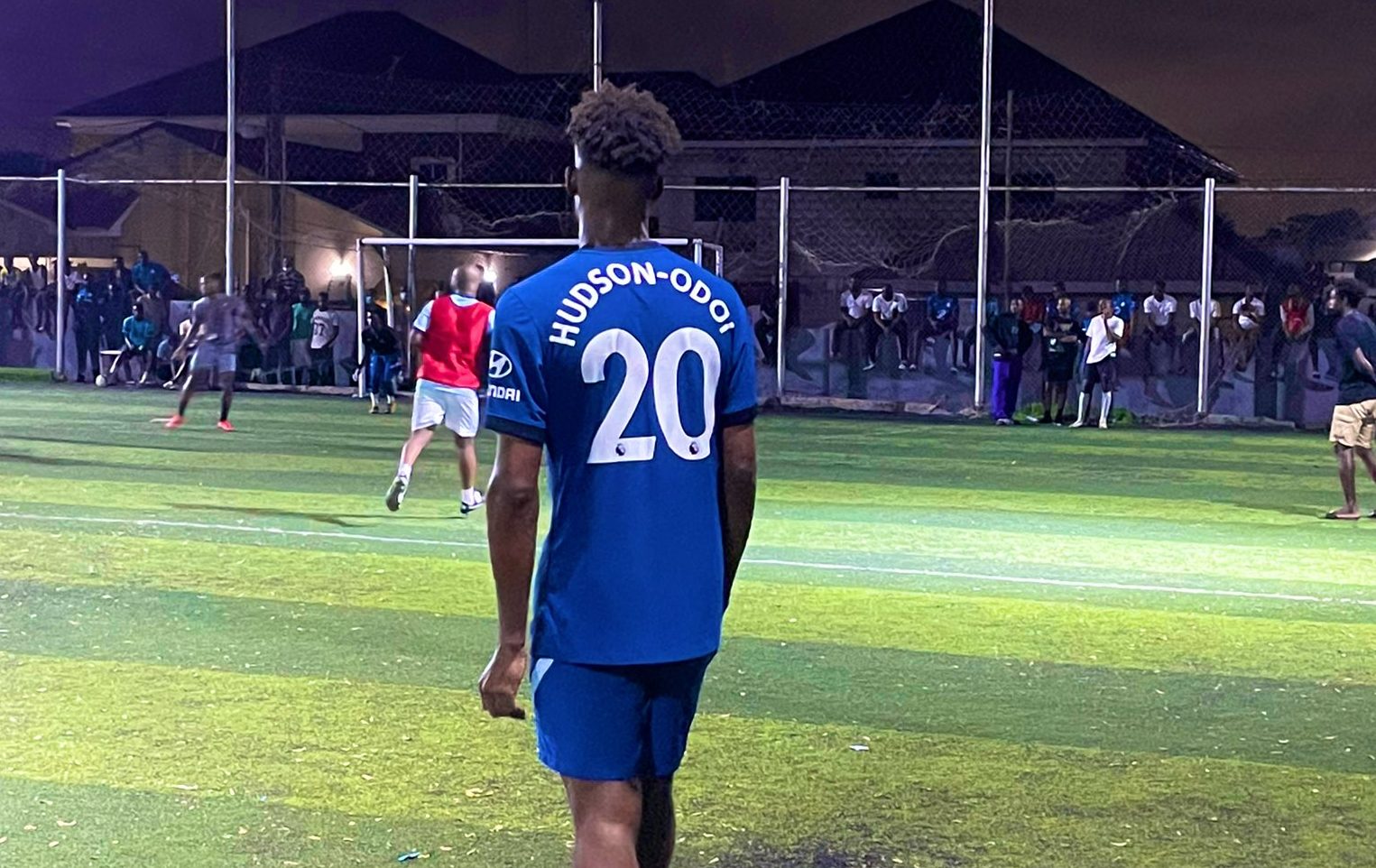 "I think obviously when you're young, and you've had the opportunity to play for England throughout all the years; from under 15 to under 16 all the way up, when they obviously gave me the opportunity to come, I was in the country already. It's something that I already had in my mind, to play for England," he told fans in Ghana over the weekend.
"So it was obviously about either choosing Ghana or England and at the end of the day, I said I always had the right people around me who always advise me on what's right and what's wrong. England came and I said yeah, let me go and play for my country. But I said Ghana is my home as well, so we'll see, we'll see. You never know," he said.
How would he be able to represent Ghana?
The Champions League winner has already been capped three times for England, so how would he be able to make a switch to Ghana?
Well, a couple of years ago, he wouldn't have.
Now, FIFA's new rules allow players to switch nationalities as long as certain conditions have been fulfilled; the key one being the player should not have played more than three senior matches for their country before they turned 21 and should not have represented that country at an international tournament.
Hudson-Odoi, who turns 21 in November, has not played more than three matches for the Three Lions; none of the matches he did play in came at a major tournament anyway.
As such, he is eligible to make a switch.
When could he make his potential Black Stars debut?
Despite, FIFA's rule change, players will have to wait three years after the last match they played for their current side before submitting an application for a nationality switch.
Hudson-Odoi's three matches for England (against Czech Republic, Montenegro and Kosovo) were all played in 2019.
His last cap, a start against Kosovo, came on November 17, 2019.
This means the earliest Hudson-Odoi will be able to submit his application is November 17, 2022.
With the 2022 World Cup set to begin on November 22 that year, it means the player could be eligible to potentially feature at the next World Cup tournament, should Ghana make it there.