Accra Great Olympics and WaterAid Ghana have signed a partnership to use football as a tool for community engagement to drive behavioral change regarding COVID-19 prevention protocols.
The third outreach was conducted at La on Wednesday 23rd June 2021.
The Great Olympics team was led by the leadership team of the AGOSU front, represented by Mr. Yakubu Commodore and Mustapha Jimah, with the support of Ato Coleman, the focal person on the Play4Health Project, and backed by Olympics supporters, who reside in La and were selected as community volunteers.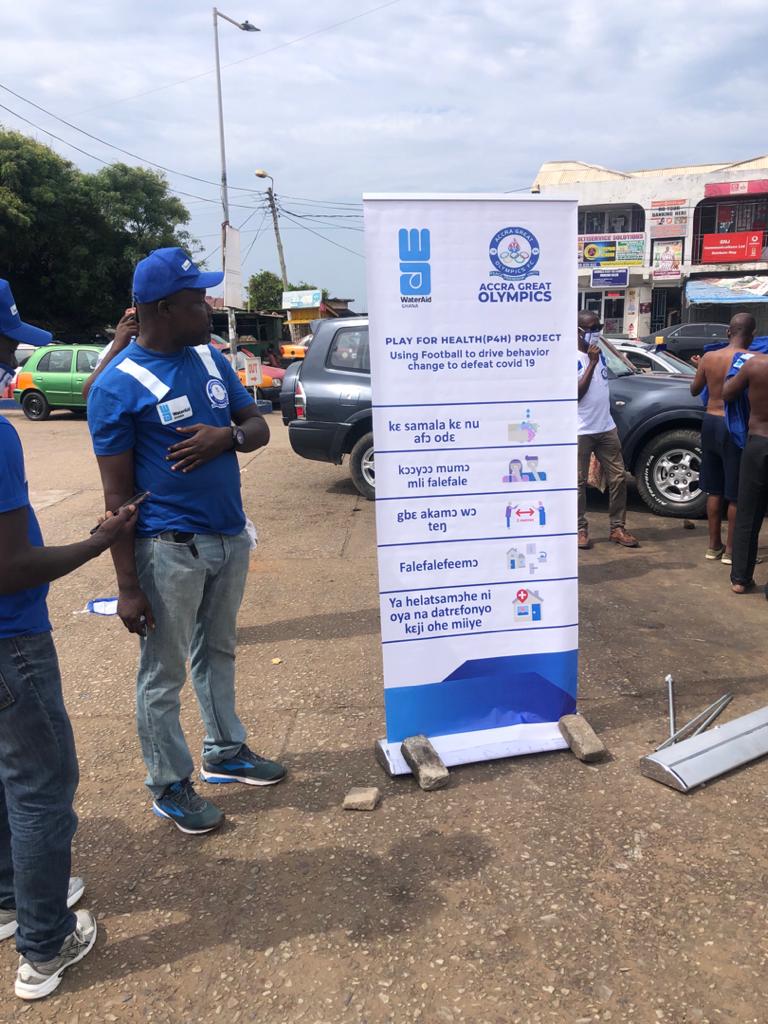 The La Dadekotopon Municipal Assembly and the community radio station Latenu, supported the team to conduct the outreach, which involved street-to-street messaging, the engagement of taxi drivers and market women and the distribution of face masks, sanitisers, T-shirts, and baseball caps.
The purpose of the outreach program was to educate the residents of the community on the COVID-19 prevention protocols.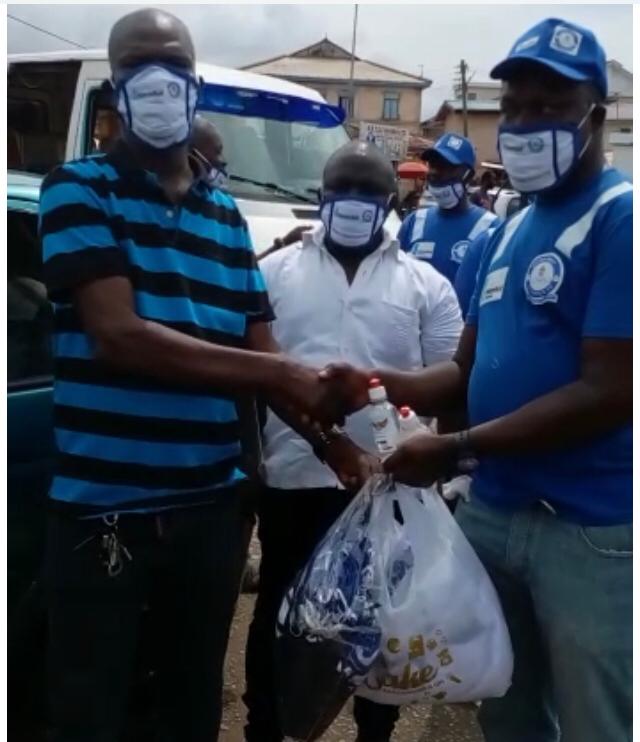 The leadership of the La GPRTU, represented by Reverend Emmanuel Kuadey, as well as the La Market Queen, Madam Christiana Yemeley Laryea, commended Great Olympics for conducting the outreach in the community.
In an interaction with the supporters of the club, Mr. Ato Coleman expressed delight with the turnout and for their unrelenting support for the outreaches, which form part of Great Olympics' contribution towards the fight against COVID-19.
Successful outreaches have already been conducted at Chorkor, Ga Mashie and Korle Gonno.