Juventus forward, Cristiano Ronaldo became the first person to reach 300 million followers on Instagram last month.
The Portuguese star now has over 50 million more followers than the next most-followed person on the site, actor Dwayne 'The Rock' Johnson.
In 2018, he passed Selena Gomez to become the most followed person on Instagram – Gomez herself has since been overtaken by Johnson and musician Ariana Grande.
Ronaldo has also been named as the highest celebrity earner on Instagram.
He pockets about $1.6m (£1.2m) anytime he makes a promotional post on the social media site.
The player had made 2,754 posts as of January 29, 2020, a number which has since risen to 3,093 posts as of July 1, 2021
And it's not just the odd "thank you" post after games for the Juventus forward as we usually see with other sports stars.
Ronaldo spices up his account with pictures from photo shoots, shots of him working out, of him on vacation and particularly with his family.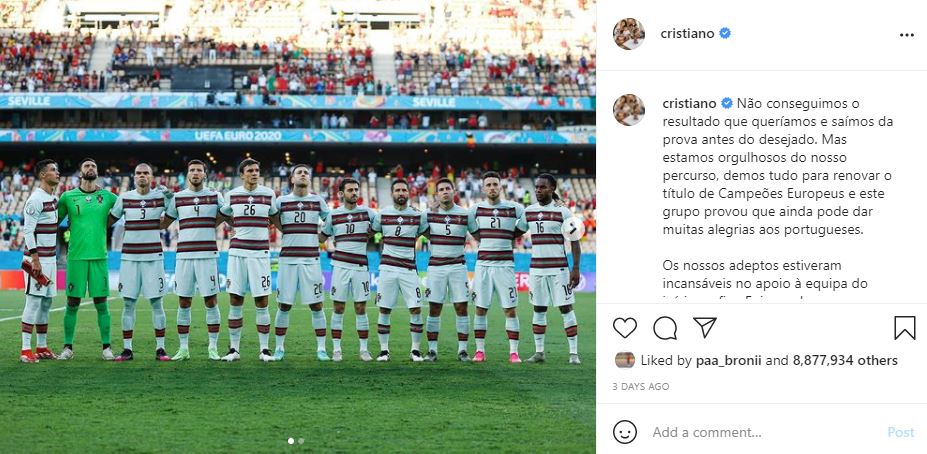 His charity work is also one part of his life on full display on the page.
The popularity of his account is prime advertising ground for brands who will now have to fork out over one million dollars for every promotional post.
This amount has risen by about £500,000 since last year due to the steady growth of the page and the staying power of Cristiano himself.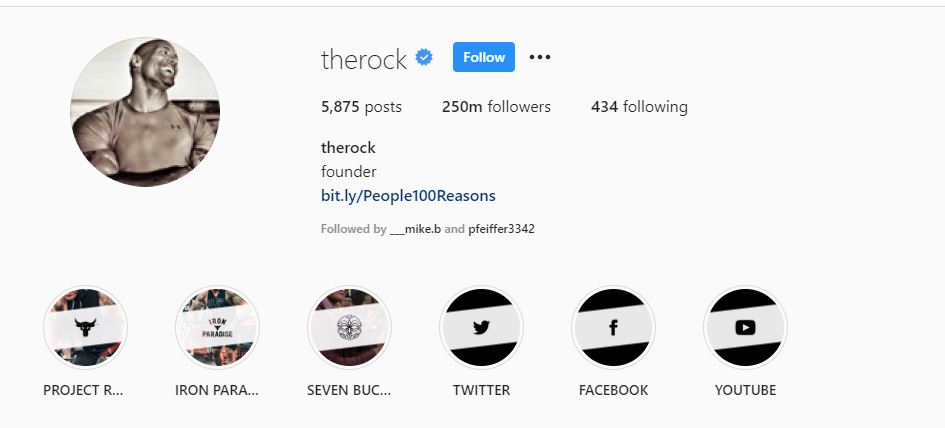 Despite leaving Real Madrid, the player had had a successful campaign with Italian giants Juventus, winning the Serie A title twice and winning the Golden Boot last season.
Ariana Grande and Dwayne Johnson trail Ronaldo while Kylie Jenner and Selena Gomez round out the Top 4.
Full Top 10
Cristiano Ronaldo – 308 million
Dwayne Johnson – 250 million
Ariana Grande – 248 million
Kylie Jenner – 244 million
Selena Gomez – 241 million
Kim Kardashian – 232 million
Lionel Messi – 224 million
Beyonce – 189 million
Justin Bieber  – 180 million
Kendall Jenner – 172 million